Stacking the Shelves
Hosted by:  Tynga's Reviews
Description: Stacking The Shelves is all about sharing the books you are adding to your shelves, may it be physical or virtual. This means you can include books you buy in physical store or online, books you borrow from friends or the library, review books, gifts and of course ebooks!
HELLOOOOOOO, penguins!  It is I, your royal beakness!
I'm not sure how much I'll be updating your fins today–since my last Stacking the Shelves, not a whoooole lot has changed really.  Let's see…. people continue quitting at work (they're dropping like flies, penguins.  LIKE FLIIIIIES!)  I'm going to be officially starting my OFFICIAL schedule in the near soonish future…meaning 9am-5pm…six days a week.  On the plus side, YAY OVERTIME!  On the negative side….there really isn't one actually, so YAY that too!  Seriously, I'm really enjoying this job.  My bosses are fantastic, I've been offered a SUPER awesome promotion packet for when I take on the GM position, and I'm super enthusiastic about this opportunity–seriously, the timing could not have been better with all of these life changes.  Obviously something wanted me to be in THIS place, doing THIS work, at this exact time.
Keith apparently ordered the DVD shelves earlier today, so we'll be receiving that around Valentines Day, which means YAY I can actually unpack some of my boxes finally (seriously, all my stuff is still pretty much in boxes.  Or hampers.  Or bags.  We really need to start working on sprucing up the apartment.)  He also informed me the other night that we will be celebrating Valentines Day with dinner out and a movie.  Having come out of a series of relationships where Valentines Day wasn't really a big deal….this is interesting for me.  Because honestly, until he said something, while I KNEW subconsciously that VDay is a thing…I had forgotten?  the VDay is a thing couples actually DO?!  I'm so terrible at this game, I can't even.
Wyoming is getting DUMPED on by mountains of snow and all I can do is sit here and laugh because I SO TOTALLY don't miss that frickfrack right now.  I mean, we've had some cold days here…but…I'll take this cold over the snow and the below zeroes and the ICK that's happening back home.
I actually have tomorrow (Saturday!) off, so Keith and I are gonna do….I dunno what but hopefully something fun because I sort of need to get out of the apartment for a bit.  Maybe I'll talk him into going to a movie, or something… SOOOOOMETHING DIFFERENT, at the very least!
Other than that, I've just been doing the usual–going to work (I went in like two hours earlier today than usual because YAY catering orders! boooo I'm exhausted.  YAY tomorrow off!), coming home, eating dinner and sleeping….rinse and repeat.  Oh, and also squashing ants, because apparently the last tenants weren't clean at all and so we have those.  Little tiny ones.  EWWWW.  (side note…why is it I can't get away from the pests, no matter where I go?!)
What's been happening in your worlds, penguins?!
from publishers/authors/edelweiss/netgalley
(for blog tours)
from publishers/authors/edelweiss/netgalley
(for review)
from ebook subscription service
ebooks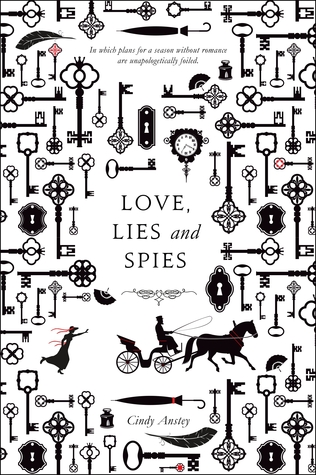 What are some of the books YOU picked up/added to your shelves (either real or virtual?)  Let me know below, or link me to your own Stacking the Shelves!
Until next time, happy book-ing!