And no, ARC does not mean like that thing Noah put all the animals on two-by-two to traverse the flood.  Although honestly, sometimes I feel this might be the case in my life–I put ARCs two by two by a million on my Kindle, and then keep my fingers crossed I can get to them all in time!
In this instance, ARC means Advanced Reader Copies.  If you've been around the Book Block for a while, you'll know that ARCs are the Penguin Pebbles to DIE for — because it means you might get to read your most anticipated reads EARLIER than the rest of the Penguin world!  EXCITING, right?!  ARCs might also come in the form of review requests, so these are pretty much like the tuna in a sandwich for us bookish Penguins.  I mean, we flip our flappers for ARCs, am I right?!  Of course I am, I'm the Royal Beakiness around here–I'm always right. (unless you ask me about life, or boys, or work, oooor…basically anything not bookish.)
What I want to know, on this stormiest of stormy Fridays, is how YOU keep up with all your ARC-ish needs!  I try my best to prioritize by keeping a handy dandy calendar.  All books that need reviews to go live by certain dates get put on the calendar and are the FIRST PRIORITY….even if this means that some weeks, I find myself reading 9 books (yes, I did just do this recently.  I survived!  I'm alive!  It's definitely doable, but I don't recommend it either unless you have BUCKET AMOUNTS of time on your hands.  I, unfortunately, do not these days–GMing takes up pretty much aaaaaall of my time!)
So I mean…. while I've managed to keep up on reading ARCs (mostly)…I also have a SLEW of backlogged review requests I haven't been able to even touch yet, pushed to the back burner every time I receive a new one with a set GO LIVE OR GO HOME date.  How do you Penguins handle the madness?!  Do you stop taking review requests (I don't wanna, you can't make me)?  Do you stop requesting a spot on book tours, or requesting ARCs from book tour companies (NONONONONO say it ain't so!)?  Is there some other secret method of awesome you use?!
(Someone, PURLEEEEEASE tell me you've found Hermione's Time Turner!)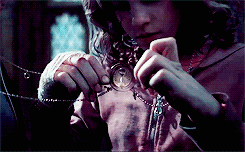 So, how do you do it?!  How do you keep up on the ARC brigade, maintain your online presence in an awesome and fulfilling way, respond to comments, snap pretty frilly instagram pictures, have a life, read, etc etc etc?!  HOW DO YOU DO IT ALL?!  Please, someone, tell me some tricks and things, because while I've managed to keep up on my reading, instagramming, and posting (in terms of reviews, reveals, blitzes, etc…) the rest of this poor Penguin's blog has somehow dwindled into nothing, and I need to change that.
HELP ME, PLEASE?!?!?!  There are so many buckets of tuna in it for everyone who does, you'll never go hungry again.
(which….once again, puts THAT song in my head.  seriously, this song has been stuck in my head for something like two weeks–it just won't leave!)