Hello, my Penguin Kingdom!  How's life on the igloo treating you?  I'm hoping well!
I know, I know–it's been what seems like AGES since I opened my beak and squawked at you last!  I apologize for that–this particular Penguin Royal has been super busy with real life obligations (you know, like tuxedo cleaning and working for my tuna fish!  a bird's gotta eat!)
I come to you today with a review that's a little bit different from my usual.  The awesome folks at PAPERLESS POST reached out to me not long ago to take a gander at their products and tell my Kingdom all about them–and my opinion!  So I'm doing just that now!
Please note that this post is in partnership with PAPERLESS POST and in collaboration with ANAGRAM INTERACTIVE.  I was sent payment in the form of online "coins" to check out their website, use some of their products, and then leave an honest review here on the Penguin Blog.  This in no way altered my opinion of the company or their products!  Thank you, PAPERLESS POST , for the awesome opportunity!
Now, straighten your beaks and put your tail fins together for me, Penguins–let's dive into this sea of fun! (PLEASE click the cards to follow to the website–each have been linked back for your convenience/easy clickage!)
PAPERLESS POST is a website specializing in cards, invitations, stationary… basically any type of paper communication, both available in paper AND in digital formatting!  As found on their website (please click RIGHT HERE to go there now!):
Our Vision

Communication is an extension of personal style. Paperless Post is innovating on tradition and redefining the way you connect with people both online and off. Beautiful design meets seamless technology.

Our Product

Paperless Post helps you create online and paper stationery that reflects your individual aesthetic. Our distinctive, customizable designs and powerful online tools make it easy to communicate expressively on any occasion—from everyday correspondence to milestone life events. Paperless Post collaborates with leading fashion and lifestyle designers, including kate spade new york, Oscar de la Renta, Jonathan Adler, and John Derian. To date, Paperless Post users have sent over 85 million cards.

Our Company

Siblings James and Alexa Hirschfeld launched Paperless Post in 2009 to prove that communication could be personal and well-designed regardless of the medium. Since then, we've established new standards for modern correspondence, allowing users to communicate expressively on platforms that have otherwise favored efficiency over design. In 2013, Paperless Post introduced the first collection of hybrid online-offline stationery, bringing the timeless tradition of fine paper to users who value the efficiency and accessibility of the web.
In my opinion, the addition of the digital or "e-card" options is a fantastic idea, and makes sending invites or small "thinking of you" mementos super convenient for shoppers who are always on the go!  The online cards are an especially awesome way of keeping in touch over long distances–I can easily see this option coming in handy in cases of… moves, lost address books, or if you simply fall out of touch with someone for a time and wish to rekindle that connection with a small gesture.  Because they are "digital," all you need to let someone know you're thinking of them is their email address–which makes reaching out super easy, as it only takes a little typing and a few well-placed clicks!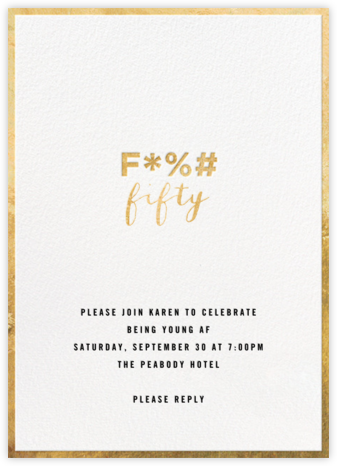 The "thank you" ecards could also make sending out your love after, say, a wedding or baby shower MUCH more convenient!  In today's world, we don't always have time to sit down and hand write our gratitudes and platitudes– PAPERLESS POST helps take the stress off our shoulders in these instances, while also allowing us a measure of customization and control.  Here's a small selection of cards available (either click the name of the card type OR copy/paste the URL):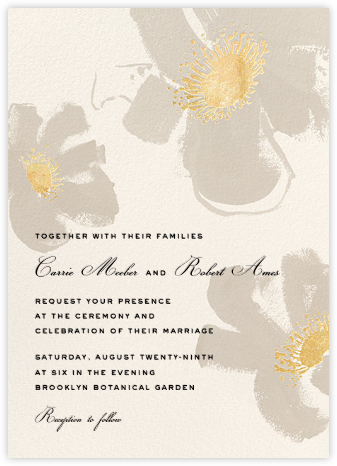 The Cards
I was super impressed with the range of cards to pick and choose from!  There are options for any occasion, including:  holidays; birthdays; engagements; baby showers; "thank you" notes; and "just because" fun.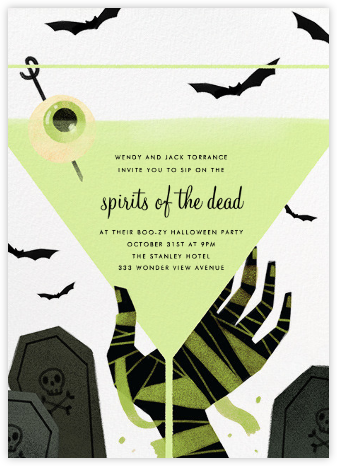 The designs (as you can see above and to follow–PLEASE DO click the images to go to the website!) are gorgeous, and I feel there's something to be found for everyone–from the cutesy ( see THIS ONE ), to the snarky ( such as THIS ONE ), or even the artistic ( like THIS ONE ).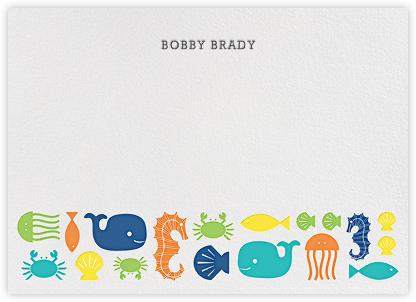 Using the online interface was super easy, and there are SO many different ways you can personalize and customize the cards to fit your theme or tastes!  You can pick the type faces, the colors used (including on the envelopes!), the type of stamp you'd prefer… And while some of these options cost a little extra (either actual money or online "coin" currency), there are also several default "freebies" for those who want just a touch of flair.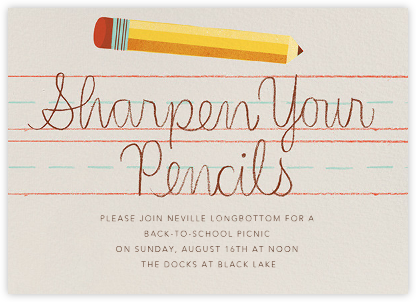 Each step is simple to follow, and customers are given the chance to start from scratch or clear any changes they don't like before purchasing.  Personally, I had HOURS of fun browsing through and personalizing the cards!  And sending, especially for the digital options, was also super easy!  I appreciated that the site automatically sent me an email letting me know my cards had been "shipped out"–this really helped to set my mind at ease about whether the process was done correctly! (because, you know, clicking a mouse with wings isn't always easy!)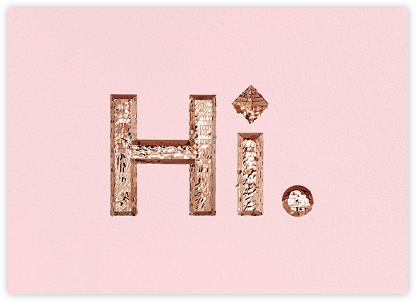 To Wrap it Up
I am overall impressed with this company and their products!  The site is super simple and easy to navigate, even for a first timer.  The artwork is gorgeous and SO open to personalization/customization.  I also absolutely adore the convenience of the digital cards–so much less stressful for this Penguin than trying to lick a stamp would be!
I definitely recommend PAPERLESS POST to my Penguin Kingdom–especially those who love to send out cards, or who are planning an upcoming event/celebration!  Put your tongue back in your beaks and set those stamps aside–PAPERLESS POST will help you keep in touch with just a few quick clicks!