Because I needed a post in my life that kept me up to date on all things BOOKS!  and it seemed like Wishlist Wednesday was dead, I decided to make my own.
Welcome to Weekly Wishlist!
I'm all about breaking bending the rules to my will, so I'm switching it up!  I'm going to pair books that are already in the wild (except not this one because I ran out of books to include that have already been published–what is this madness?!)…with books soon to be released. Click the covers to be taken to the Amazon page.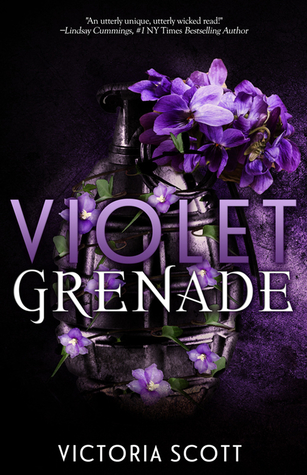 DOMINO: A runaway with blood on her hands.

CAIN: A silent boy about to explode.

MADAM KARINA: A woman who demands obedience.

WILSON: The one who will destroy them all.

When Madam Karina discovers Domino in an alleyway, she offers her a position inside her home for entertainers in secluded West Texas. Left with few alternatives and an agenda of her own, Domino accepts. It isn't long before she is fighting her way up the ranks to gain the madam's approval. But after suffering weeks of bullying and unearthing the madam's secrets, Domino decides to leave. It'll be harder than she thinks, though, because the madam doesn't like to lose inventory. But then, Madam Karina doesn't know about the person living inside Domino's mind.

Madam Karina doesn't know about Wilson.
Why I want it:
While the cover alone is GOOOOORGEOUS and calls to me like a siren…I wasn't hooked until the blurb.  Seriously, this book sounds SO SO GOOD, I cannot wait to get my tuna-fish covered flippers on it!
Emilie Day believes in playing it safe: she's homeschooled, her best friend is her seizure dog, and she's probably the only girl on the Outer Banks of North Carolina who can't swim.

Then Emilie's mom enrolls her in public school, and Emilie goes from studying at home in her pj's to halls full of strangers. To make matters worse, Emilie is paired with starting point guard Chatham York for a major research project on Emily Dickinson. She should be ecstatic when Chatham shows interest, but she has a problem. She hasn't told anyone about her epilepsy.

Emilie lives in fear her recently adjusted meds will fail and she'll seize at school. Eventually, the worst happens, and she must decide whether to withdraw to safety or follow a dead poet's advice and "dwell in possibility."
Why I want it:
First of all, LOOK LOOK LOOOOOOK at that cover!  I mean, can we just talk about it for a minute?!  Because it's drool-worthy and I need it in my life.  Secondly…Well, I mean, Emily Dickinson plays some role in this book, and I adoooooore me her words!  So…win-win!?
From the national bestselling author of Alice comes a familiar story with a dark hook—a tale about Peter Pan and the friend who became his nemesis, a nemesis who may not be the blackhearted villain Peter says he is…

There is one version of my story that everyone knows. And then there is the truth. This is how it happened. How I went from being Peter Pan's first—and favorite—lost boy to his greatest enemy.

Peter brought me to his island because there were no rules and no grownups to make us mind. He brought boys from the Other Place to join in the fun, but Peter's idea of fun is sharper than a pirate's sword. Because it's never been all fun and games on the island. Our neighbors are pirates and monsters. Our toys are knife and stick and rock—the kinds of playthings that bite.

Peter promised we would all be young and happy forever.
Why I want it:
I mean… you all KNOW I'm obsessed with Peter Pan, right?  So…do I really need to explain myself here?  Really?!
Have a book YOU'D like to recommend to me?!  AWESOME!  Either shoot me a comment down below, or send me a recommendation on Goodreads RIGHT HERE!
What do you guys think–have you read any of these…or WANT to?  What did you think of them, if so?  Let me know your thoughts and as always…
Until next time, happy book-ing!