The Sunday Post
Hosted by:  Caffeinated Book Reviewer
Description:  The Sunday Post is a chance to share News. A post to recap the past week, showcase books and things we have received and share news about what is coming up for the week on our blog. This is your news post, so personalize it! Include as much as you want or as little. Be creative, it can be a vlog or just a showcase of your goodies.
I planned to start this post a different way, but… my heart hurts, guys.  My heart hurts for this world, for the people who are experiencing these tragedies first hand…. My heart hurts, for pretty much everyone.  Just last week, IN MY TOWN! we had a guy–who has since admitted to being off his medications–who stood outside the local police station and threatened officers with violence, with a bomb.  This was close to me.  This is everywhere.  I have a friend in Turkey right now, who–hopefully–will be finally catching a flight out this evening after several terrifying days.  My heart HURTS.  I planned to start this post a different way, but when I sat down to write, this happened instead.  Stay safe, penguins.  Stay safe.
Now then…
For the last few weeks, I've been participating in a weekly Saturday evening twitter chat through #BBTC (hosted by @brittanysbookrambles).  They are, honestly, one of the highlights of my week.  They're a TON of fun, and totally spoiler-free, so you don't have to have already read the book to join in and participate.  Mostly it's just a bunch of reviewers/readers getting together with the author and sitting down for a friendly chat (usually, a group of us starts on food, or on Furbies and how much we hate them….)  Obviously, the author present shares teasers from their upcoming book, and the questions asked of participants revolve around big themes from the read .  I always have SUCH a blast talking to everyone and freaking out about our mutual love for all things books.  There's also always a giveaway–usually an ARC/copy of the book being discussed, and swag as the author sees fit.
Last night's chat was ALL ABOUT
and guys… I WON!  I don't even know right now, I think I'm still in a bit of shock, but keep your eyes peeled–I'll be posting up pics when I receive it!  SO.  MUCH.  EXCITE!
I managed to sit down and READ! (I know, shocking right?!) last week, though the one I read yesterday has absolutely broken me.  It took me well over two hours to write my review, and I'm pretty sure half of it is a garbled, incoherent mess.  Oops?!  Have you ever had a book break you into teensy pieces?  If so, what was the book?  I'd love to know, I'm just nosy this way I guess!
What's new with all of you guys?  Having any luck catching Pokemon, if you play?  The hubs tries, but between server issues and it freezing, I doooon't think he's had much luck.  And speaking of, if you play: BE CAREFUL!  Sheesh, penguins, it's like this game took over and everybody forgot how to use their heads or something.  If you're driving, you shouldn't be catching Pokemon at the same time.  You should ALSO probably not go into abandoned mine shafts, or the tops of cliffs, or… COMMON SENSE!  Seriously.  Don't be stupid, it's just a game–I promise it's not THAT important.  Unless it's run by demons, and they need human sacrifices.  In which case, I'm glad I don't play.
With THAT being said…
Ali @ Arctic Books wants to know: How Do YOU Define YA?
Cait @ Paper Fury tells you How to Fabulously Get Started on #bookstagram
Helia @ Astronomical Books gives you tips on How to Cut Down on that Pesky TBR
Shannon @ It Starts At Midnight wants you to Turn Blogging Lemons into Lemonade
Claire @ Cover to Cover wants to share 7 Reasons Why I Bookstagram (and YOU should, too!)
Shanti @ Virtually Read wants to know …Can You Read TOO Much?!
Claire @ BlankSlaters shares an Open Letter to Bloggers Who Blog for ARCs
The Lunch-Time Librarian wants to discuss Backlist vs. ARCs: The Good and Bad
and finally
Annika @ Bookish Confessions says I can't deal with drama (even in the bookish community)
Nothing!  But up next are: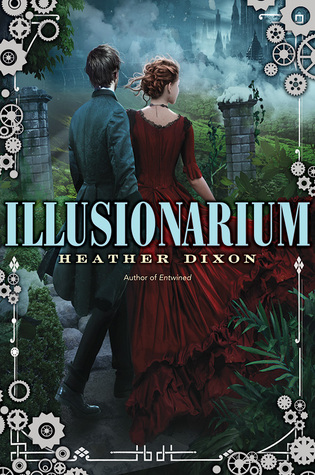 Book Tour (Review), Excerpt and Giveaway: Sticks & Stones
How To: Freak Out Over Books Professionally
Every time this song comes on in my headphones, I think of RENT.  THAT MOVIE!  That movie is just so….gaaaaaah!
This song just makes me GIGGLE SO HARD!  It's terrible, but so so good.
Everything That Makes You, by Moriah McStay
Midnight Sky (Dark Sky #2), by Amy Braun
Of Light and Darkness (Of Light and Darkness #1), by Shayne Leighton
AND THAT'S A WRAP!
Have any fun stories you'd like to share?  How about book recs?  Music?  Funny Disney spoof videos?  Adorable animals doing adorable things?!  Feel free to share down below–or link me to your own weekly wrap up!
Until next time, happy book-ing!