I was tagged by the wonderfully awesome Kei @ The Lovely Pages Reviews.  Thank you so so much, Kei!  You can see her post and nominations right here!
The Rules:
♥ Thank and link the blogger that nominated you.
♥ Answer the 7 questions that the nomination has provided you.
♥ Create 7 questions for your nominees.
♥ Nominate 7 other bloggers.
Kei's Questions:
Name the most re-read book on your shelf.
Oh jeez.  Okay.  Uhm.  I'm going to go with
because do you even KNOW how many different versions/adaptations/retellings of this book I've read?  Do you know how many I OWN?!  It's a lot.  And it takes the top spot for this question, no doubt about it.
Have you ever spoiled the ending of a book for yourself or others?
Erm.  I don't think so?  I mean I HAVE spoiled the endings of books for others, BUT ONLY WHEN ASKED!  And even then, I have to reeeeeeeally make sure they mean business and actually want to be spoiled, because I HATE being spoiled and hate to do that to other people.  Usually though, I'm as spoiler-free as they come!
Do you read negative reviews?
Definitely!  I like to read negative reviews of books I've read and loved, books I've read and loathed, AND books I haven't read YET but am attempting to decide if I should.  I think negative reviews can bring a lot of insight to a reader.  Of course, some negative reviews should never be read EVER.  It's a very fine thread of tight rope.
Name a book you've lied about reading or not reading.
Anything I was *required* to read for classes.  For the most part, I was SOOPAH bored by those books, and usually could get away with skimming or not reading at all.  Also, STUPID HUCKLEBERRY FINN.  I will throw that book into a raging fire if I EVER see it again.  I read it SO MANY TIMES throughout middle/high school and college… SO MANY.  I started lying about having actually read it, because I had the damn thing memorized.
No, really, you don't understand.  In college?  I had the same professor pretty much every single semester, okay?  And he loved…and I mean LOVED…this stupid book.  Which meant we read this stupid book literally every semester.  I got soooo sick of it.  It is the only book I will maim on sight.
It…depends?!  I know, that's really not a helpful answer, but I honestly don't care one way or the other.  If the prose is pretty and the book wounds my porcelain heart, it doesn't matter.  Unless it DOES.  By which I mean, if the standalone is SO soopah pretty and hurtful and gaaaaaaaaah and I find myself, at the end of the book, needing more.  In which case, I will curse the fact it's a standalone.  But…this doesn't happen often.
Name the book you're currently reading.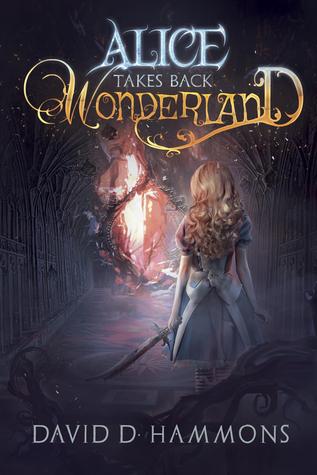 Would you rather re-read the same book forever or forget every book you finish reading? (I'm so evil *insert evil laugh*)
Forget every book I finish reading…because then I can read them again, and again, and again, AND ALWAYS BE SURPRISED by the sneakeh heart-wrenching plot twists!  I mean sure, I'll never remember WHY said books are my favorites…but…REREADING!
My Questions (of Scary Awesome)
♥ If you were a book, would genre would you be and why?

♥ Surprise!  You wake up and discover you can talk to ONE animal for 24 hours.  What do you talk about?

♥ Pick your last 5 Star read.  Give us 1 song, 1 emotion, and 1 color to describe it.

♥ What's one book you love to hate?  Why?

♥ What's your favorite retelling?  Least favorite?

♥ Your house is rigged to explode!  You have 5 seconds to grab your most prized possession.  What do you pick?

♥ What are your favorite bookish buzzwords?
I Tag:
As always, feel free to skip or ignore this award if you don't want to do it!