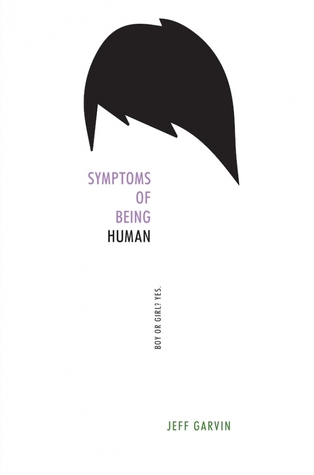 Goodreads Rating: 4.12 Stars
352 pages
Published February 2nd, 2016 by Balzer + Bray
Get it here!
The first thing you're going to want to know about me is: Am I a boy, or am I a girl?
Riley Cavanaugh is many things: Punk rock. Snarky. Rebellious. And gender fluid. Some days Riley identifies as a boy, and others as a girl. The thing is . . . Riley isn't exactly out yet. And between starting a new school and having a congressman father running for reelection in uber-conservative Orange County, the pressure—media and otherwise—is building up in Riley's so-called "normal" life.
On the advice of a therapist, Riley starts an anonymous blog to vent those pent-up feelings and tell the truth of what it's REALLY like to be a gender-fluid teenager. But just as Riley's starting to settle in at school—even developing feelings for a mysterious outcast—the blog goes viral, and an unnamed commenter discovers Riley's real identity, threatening exposure. Riley must make a choice: walk away from what the blog has created—a lifeline, new friends, a cause to believe in—or stand up, come out, and risk everything.
– – – – –

Quick Reasons: good god this book!; realistic, endearing, believable characters; lots of angst, drama, and confusion; delicious ambiguity; yet another book that will change your view of the world; this novel is SO IMPORTANT; well-written, sensitive, and amazing
Anyway, it's not that simple. The world isn't binary. Everything isn't black or white, yes or no. Sometimes it's not a switch, it's a dial. And it's not even a dial you can get your hands on; it turns without your permission or approval.
So first off: there is bullying in this book, both real life and online. There are some cruel words flung around, especially toward the main character. There is emotional abuse…and a physical assault. Suicide is brought up, talked about, and plays a part in this story. If any of these things are triggers for you, please be careful reading this book (if you decide to).
That being said—the ambiguity in this book about Riley is real and poignant, and I absolutely adore the way Jeff Garvin handled this. There are hints and moments that will have you tilting your head, wondering if that was supposed to be a "reveal"…only to have you read further along, and find a different moment that makes you think the opposite. Riley's gender—the one given at birth—is never once divulged, and while a huge portion of this book is people wondering…I feel as if I was given the chance to get to know Riley in different, more heart-touching ways. If you're the sort of reader who thinks you need to know EVERY answer about your characters, though, this book might frustrate you. Just a warning.
It takes me a moment to react; I'm honestly surprised. It's one thing to whisper about me to her friends, or to laugh when her boyfriend taunts me—but I didn't expect Sierra to be openly aggressive.

Slowly, I turn and look her in the eye. "That's none of your business," I say. "And, while I'm flattered by your interest, you're really not my type."
Riley's snark and attitude are also on point. The narrative is interspersed with snippets from blog posts, from messages sent to and by the MC…all of this leads up to several climaxes and revelations. Throughout, Riley manages a sense of strength and poise that I am envious of. On top of this, I will probably never look at the world the same way twice, especially in regards to gender—this book helped to further strengthen the realization that gender (or looks, or attitude, or clothes, or musical tastes, or….) should never be the most important thing about somebody. We're all human, we're all important. We all should feel comfortable in, and validated by, ourselves as whole—because we all ARE whole. None of the characters fall flat in this read—even those who go out of their way to bully or abuse Riley are portrayed in realistic, human ways, and are given chances to be redeemable.
This is the sort of read that breaks all the rules…and comes out on top of the world for it. This is a ground-breaking, heart-stopping, realistic examination of and discussion on not only gender fluidity, but the entire LGBTQIA community. This is, I feel, the type of read that could easily move mountains—it is so, so important, and so powerfully done.
"So, first, I want you to know that everybody experiences some level of anxiety. It's a normal human response to stress. It's like your body's smoke alarm. If there's a fire, you want to know so you can put it out or call 9-1-1, right?"

I shrug. "I guess. But it feels like my alarm is going off all the time."

Doctor Ann nods. "Some people's systems are more sensitive than others'. For you, maybe all it takes is burning a piece of toast, and your alarm thinks the house is on fire."
This is a life-changer, guys. I recommend lovers of all types of literature pick this up, because it will shake you up and spit you out a different person. The writing is poignant, filled with morals, and always pushing readers to think. There's a subtle, breathless sense of wisdom in the way Jeff Garvin went about writing Riley and this story… I promise you won't be disappointed in the journey, if you're open to letting it sweep you away.