Okay, penguins–quit your waddling and gather 'round the Community Igloo.  Today, I want to talk to you about money.
"BUT BETH!" your eager beaks are bound to interrupt.  "We're penguins!  How can we talk money when we don't even have POCKETS?!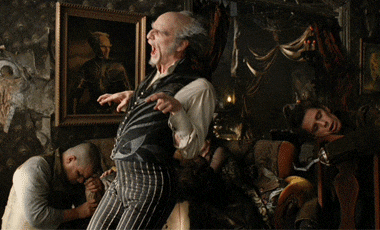 To which I have two things to say.  First:  it's 2016!  You can put pockets on literally EVERYTHING.  You could sew fabric flaps to your palms, call them pockets, and carry your collection of mate-catching pebbles around in them…and nobody would ever think twice.  And second:  I don't JUST want to talk money.  I want to talk budgeting.
This post was inspired by

from:

Their mission:

Data-driven insights, real-world experience, expert advice, access to your peers.

"We believe these are some of the essential elements in building a solid foundation for your life, whether that's your money, career, or relationships. With Earnest news and content, our aim is to provide you with the right information so you can create exactly the life you want."
***please note: all comments and opinions featured in this blog post are from the heart and mind of your friendly neighborhood Princess Penguin.  Yes, that means ME!***
Budgeting for Happiness
In my neck of the internet, this basically boils down to one big question:  How the HECKLES do I pay all the bills and eat and keep myself alive?!?!?!  Because, you know, staying alive is the first and most important factor in continuing to budget for my happiness.
Recently, I fell into a fair amount of trouble with money.  The problem:  hospital bills from YEARS ago…and rabid debt collectors.  For about a week, my life was filled with panic attacks, crying, and my overactive imaginative trying very hard to convince itself I was bound to end up destitute.
Now, I'm a very lucky penguin–I was able to ask for, and receive, help from my family.  In fact, I was given SO much help, I don't have to panic about footing the debt bills again until March of 2017.  Thank you, Grandma Penguin, for loving me so much!
So what's the point of this story?  Well, it helps lead me into my focus story.
How *I* Budget
(please keep in mind, this does not and/or will not work for EVERYBODY.  this is just how I, personally, go about keeping my finances straight)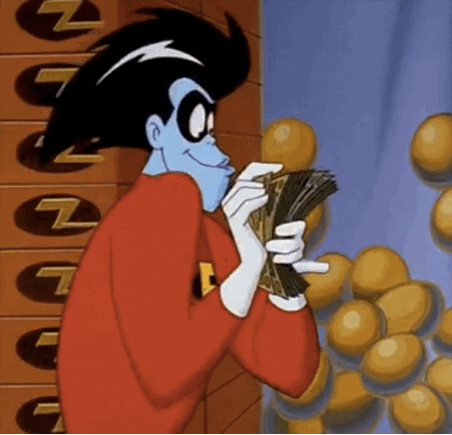 Every week, I step into my brain office, tidy the desk, and dance the two-step with my bank account.  The order goes something like this:
1–Peek at my bank account/balance (I bank online, which makes this super easy)
2–Subtract from my balance what money is left for DEBT RELIEF BILLS OF DOOM.  What's left is *my* personal money.
3–Do I have any bills coming up?  Are there any bills that haven't been taken out yet, but will very soon be?  Subtract any and all from my total.
4–Do I need insulin/diabetic supplies/other medications/to see the doctor/etc and so forth and so on?  Subtract these amounts from my total.
5–Do I need food?  Go shopping.  Subtract this from my total.
I've set it up so a certain amount comes out of each paycheck for specific bills–YAY for automatic payment schedules!  The remaining costs–for food, medical supplies, laundry change, etc–are split between the two pay periods a month.
Usually, this means I have between $100 and $300 to spare.
So…how do I budget for happiness?!
Let's take a look…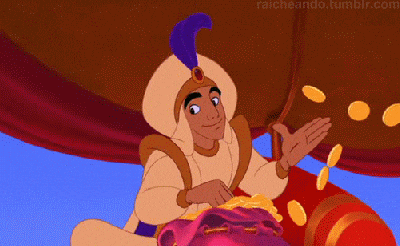 Pay the Bills
I start by making sure all my bills are paid!  Why?  Well, happiness in my world depends upon:
–running lights (so I can read, and blog, and stalk all of you weirdos on social media…)
–hot showers (I mean… tuna fish reeks, so I try to wash myself and save the planet)
–staying warm (totally goes against penguin-ing here, but so what?!)
–being able to afford my life-saving medications (the grave is NOT a penguin's friend)
–barring the wolves from my door (because I like to be the hunter, not the hunted)
All of which is MUCH more easily managed when the bills are paid, and paid on time.
If you have loans from college, Earnest could be a good option to refinance those loans because they allow you to skip or change the amount you can pay on a monthly basis to fit your budget.
Feed my Belly
Because HELLO?!  A hungry penguin is NOT a happy penguin.  Have you SEEN me when I'm hungry?  It's not a pretty sight.  Food is good, folks!  And good food is even better!
Keep Emergency Funds
I've learned you should always expect the unexpected.  Having a  little money set aside helps keep me from panicking when the unexpected eventually happens…and it ALWAYS, eventually, happens.
And finally…
Splurge a Little
Obviously, I don't allow myself to go out every paycheck to BUY ALL TEH THINGS!  That would be silly, and does not a happily budgeted wallet make!
But sometimes, it's okay to take stock of your savings and buy yourself something nice–even if "something nice" means one large caviar with seasalt Starbucks, or that tub of expensive tuna fish ice cream you've been eyeballing in the store.
"Splurging" doesn't have to mean "going all out," after all!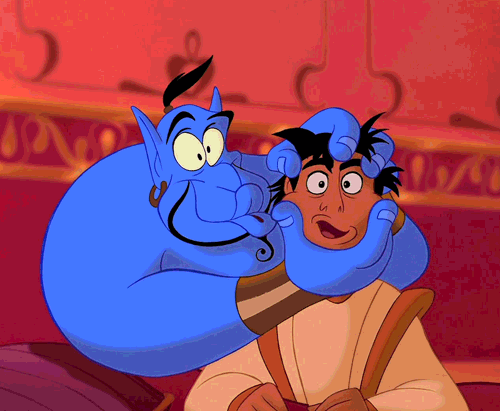 And there you have it–budgeting for happiness, the penguin way!  Of course, there's nothing a little sunshine, a good book, and a soft pillow can't change…but that's a different happiness budget entirely!
Did you find this post helpful?  Have something you'd like to share or ask? How do YOU budget for happiness?  Feel free to leave your thoughts below, and go check out
for more budgeting and financing tips!
Princess Penguin, OUT.