Stacking the Shelves
Hosted by:  Tynga's Reviews
Description: Stacking The Shelves is all about sharing the books you are adding to your shelves, may it be physical or virtual. This means you can include books you buy in physical store or online, books you borrow from friends or the library, review books, gifts and of course ebooks!
(Taken 2? years ago
Bottom left to right:  Grandma and Mom
Top left to right: Ex hubs; Me; Brother's Ex; Brother)
(taken last year after her hip or knee surgery)
Hi, Penguins.
Last Saturday evening, I got a phone call from my mom.  She went to deliver some sort of bread… I don't remember what kind now… to my grandma, and found the back door still locked.  This is unusual–my grandma kept herself very busy with cleaning, and going going going all the time.  Mom managed to work her way into the house using the screen and sliding glass door, which was never kept locked.  She found my grandma still in bed.  She'd apparently suffered some sort of massive coronary event–they're thinking heart attack–and died in her sleep.
Needless to say, the world felt very unreal for me for a few days.  My grandma was one of the best women in my life; she stepped in, a LOT, as a mother figure when mine was unavailable growing up.  This was, for lack of a better way to explain, very unexpected and took us all by surprise.  While I've been expecting a phone call, I was preparing for it to be for grandma's sister (who has a brain tumor) or brother (who has terminal cancer).  None of us expected that grandma would be the first to go in the end; she's been preparing to be the last one left for the last year.  And I… I just don't quite know what to do with myself yet.  I guess I might still be in a bit of shock.
This said, I wasn't really given time to mourn.  The boss lady gave me Sunday off to get my head on straight, and then had to leave town for her own family emergency the next day.  Which means I had to be back at work and in top form Monday morning.  While this has helped to keep me occupied, it has also made believing reality that much harder–I still find myself realizing I can't just call her later (often in the very middle of a different task) and having the world crash down all over again.
We are doing the best we can.  Kind thoughts and vibes for my mom, who I'm sure is struggling so much more than she's letting on, are so appreciated though.
Grandma, we love and miss you.
from publishers/authors/edelweiss/netgalley
(for blog tours/reviews)








from a friend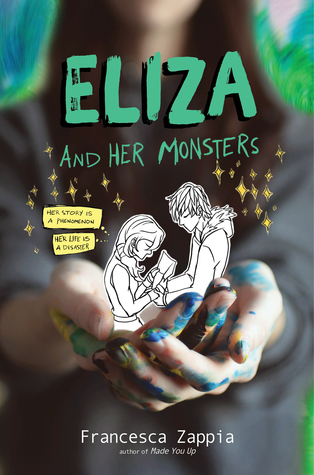 What are some of the books YOU picked up/added to your shelves (either real or virtual?)  Let me know below, or link me to your own Stacking the Shelves!
Until next time, happy book-ing!