Unpopular Opinions
I was tagged by the bookishly wonderful Anna @ It's my birth write — thank you so much, you happy fanceh penguin you!  ❤
The tag was created by TheBookArcher. Here's a link to the original video.
Now then…. LET'S WRECK IT, RALPH!
(I'm sorry, I spent like lots of hours organizing all Keith and I's movies in alphabetical order this afternoon/evening.  My penguin brain is mush and all I can think of are movies now)
1. A POPULAR BOOK OR BOOK SERIES THAT YOU DIDN'T LIKE.
How about I give you a few…and the reasons why I didn't like them.  Because WELL-ROUNDED for the win!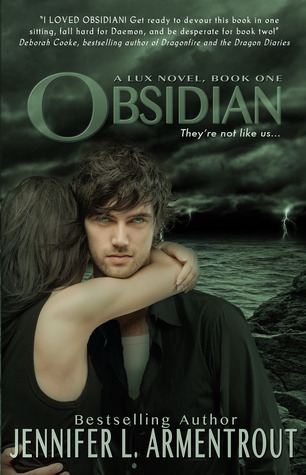 Rating: 3/5 Penguins
Quick Reasons: I'm sorry, I didn't realize I was reading Twilight again?; pretty slow start; lots of snark, agnst, and teenage drama; aliens…sort of?; fast-paced second half; some pulse-pounding, sexy moments
(If I re-rated this book now, it'd be closer to 3 Penguins)
—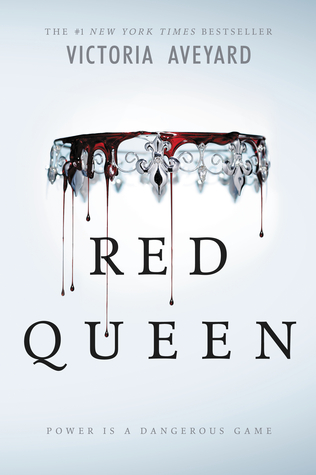 Rating: 3.75/5 Penguins
Quick Reasons: interesting twists and embellishments to the ideas of "supernatural" powers; sometimes awkward, cliched plot twists; a few weird world-building blips; a story I cared about…with characters that I just couldn't
(If I were to re-rate this now…I'd probably rate it closer to 3 or 3.25 Penguins)
—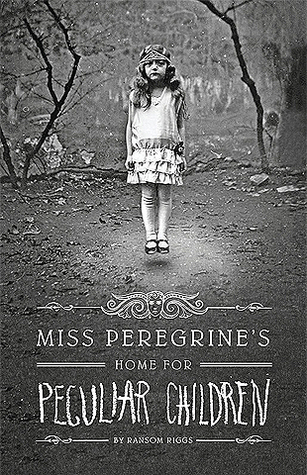 Rating: 3.5/5 Penguins
Quick Reasons: very slow beginning–seriously, it dragged; intriguing plot, unique cast of characters; I didn't really feel invested in any of the crew; I wasn't emotionally invested in the story, either, really; once the pace picked up, the read was quick; loved the addition of the photographs
2. A POPULAR BOOK OR BOOK SERIES THAT EVERYONE ELSE SEEMS TO HATE BUT YOU LOVE.
Again, I'll give you a few…and the reasons why.
Rating: 5/5 Penguins
Quick Reasons: lyrical, poignant writing; an intriguing, unique sort of dystopia; imaginative, vivid world-building and imagery; heavy, emotional prose; unexpected, surprising twists; small snippets of a lot of different perspectives woven into the two main ones—and it works; endearing, complex characters; lots to love in this read
—
Rating: 5/5 Penguins 

Quick Reasons: I don't… I can't… WHAT did I just read?!; there might be tiny pieces of my heart embedded in the carpet where it dropped out of my chest while reading; why isn't this book talked about more?!; beautifully heart-wrenching; I LOVE the juxtaposition of these two "what if" situations
—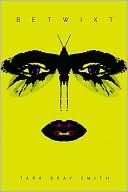 This one doesn't even HAVE quick reasons because I read it so early in my blogging career!  If you want to read my review on it, though, you can find it RIGHT HERE!
3. AN OTP THAT I DON'T LIKE.
 Claire and Riley.  I just… I was ALL SAWYER ALL THE TIME from the very first page, and I cannot for the life of me stand behind Riley.  I just can't.
4. A POPULAR BOOK GENRE THAT YOU HARDLY REACH FOR.
I…read pretty much anything and everything these days, so… *shrugs* Iunno? 
OH OH OH WAIT, yes I do!  High fantasy.  High fantasy and I don't get along very well.
I've only managed to read a few, actually, so far… my favorite being this one right here–
5. A POPULAR/BELOVED CHARACTER THAT YOU DO NOT LIKE.
Gale.  I just CANNOT with that boy.  I don't even know why.
6. A POPULAR AUTHOR THAT YOU CAN'T SEEM TO GET INTO.
Ann Brashares.  Again, not sure why, except maybe my age? 
7. A POPULAR BOOK TROPE THAT YOU'RE TIRED OF SEEING.
In.  Sta.  Love.
Also, "special snowflakes," ESPECIALLY in dystopian/post apocalypse.  Not every main character HAS to be good at all teh things, okay?! So quit it!
8. A POPULAR SERIES THAT YOU HAVE NO INTEREST IN READING.
Sorry not sorry?  This just doesn't really scream at me to read it, and there are WAY too many other books I WANT to read out there for me to bother wasting my time on something I'm pretty sure I won't like.
9. THE SAYING GOES "THE BOOK IS ALWAYS BETTER THAN THE MOVIE", BUT WHAT MOVIE OR TV SHOW ADAPTATION DO YOU PREFER MORE THAN THE BOOK?
This one!  Because…gaaaaah, I dunno, the movie's just better IMO!
I TAG: