Hello! to all my new followers.  And a shout out to all of you who've been with me from the beginning–you all rock my awkward webbed toes, so thank you, thank you, THANK YOU for being such supportive penguins!
It's been a while since my last "introducing ME" post, so today, I thought we'd switch things up a little.  Without further ado, I give you
5 Strange Facts About ME!
(I mean, besides the whole webbed toes thing.  That was a freebie.)
I am the QUEEN of weird dreams.
Let me just give you a tiny teaser taste, yes?
The weirdest dream I've ever had went a little something like this:
I was working with some sort of childcare service.  We were (for some unknown reason) hanging out in an abandoned building.  One of the kids we were watching over went missing, and I volunteered to go searching for him/her.  After several grueling minutes of yelling their name and hard-listening…someone started following me.  Of course, I ran–and wound up in a dank, dirty, dim bathroom.  As I stood there, thinking, the door swung open and an older gentleman came into the room.  By this time, I was through with the games–I wanted answers, I wanted the kid, and I wanted to leave.  Instead of being afraid of the old man (who, just five minutes prior, had been chasing me through this creepy place), I became angry.  I decided (rather spur of the moment, and once again, for some very odd reason I can't explain now) that it would be GREAT fun…to pull his face from his skull.  I reached up, grabbed hold of his ears, yanked!….
and found a floating goldfish beneath his skin.
Like I said, QUEEN of odd dreams.  Anyone want to try to decipher that for me?  I still don't know what it meant.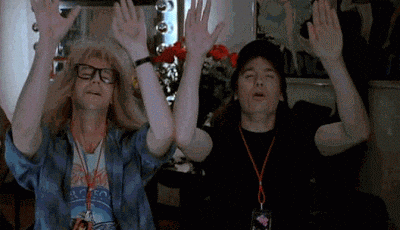 I suffer from chronic night terrors.
By chronic, I mean I have AT LEAST two a week–sometimes more, depending on stress levels.  What I "see" during these terrors varies, though usually it's either spiders…or shadow people.  There's a rather large, domed ceiling light that hangs right above where my feet hit the bed when I'm lying down, and I see a LOT of large, distorted faces there.  I also see people standing either above the bed…or sitting out in the living room, which is just through the doorway.  Of course, the spiders thing I don't need to explain, I don't think.
The night terrors I'm used to; I've been having them since I was in middle school, and usually handle them pretty well.  (I mean…sometimes I don't realize what's happening until I'm out of bed and halfway toward the front door, but…meh. That's a rare thing these days.)
I also, on rare occasion, have episodes of sleep paralysis.  These are worse than the terrors.
I don't, in general (as I'm sure you might have guessed), get a whole lot of restful sleep.
I am allergic to metal.
In fact, my skin is SO sensitive, I can't even wear the cheap hypoallergenic crap without breaking out in less than five minutes.  My ears are ESPECIALLY bad–which is why I stopped wearing earrings.  I also can't wear my wedding band (it's cheap metal, too, because we can't afford a real one at this time.)  My medical alert bracelet is made from para cord…and my glasses frames are plastic.  I have learned these things the hard way.
I am also highly sensitive to certain types of dog drool, and will break out in hives if those breeds slobber on me TOO much.  Which…happens easily, because I love dogs and can't help but love on them.
I have a VERY creative imagination. 
And often go on long-winded, abstract tangents if I get too bored (or if I'm in the midst of a hyper attack.)
I once spent an entire lunch break (back when I actually got lunch breaks) telling the husband about the Caw Father and his Raven Wing Mafia.
It is ALSO during such moments I reinvent well-known songs…usually with zombies.  For example:
(sung to the tune of Jingle Bells)
Nomming on some blueberries,
juice staining my hands.
I went in for another bite
when the dead rose from the land!
I let out one loud yell,
grabbed my shotgun up
but I didn't move fast enough–
I guess my brains are lunch!
Oh chew chew chew,
crunch, crunch, crunch–
there's teeth marks on my veins.
I lost my stomach yesterday…
let's fill it with some brains!
I will admit, there MIGHT be something wrong with me.
I don't get "brain freeze"…
And by this I mean I TOTALLY get brain freeze…in my back.
Seriously, I always know a brain freeze is headed my way because the base of my spine literally cramps up.  This pain?  Radiates toward my kidneys (maybe I have metal kidneys?!) and is WORSE than any brain freeze I've ever experienced.  I don't know why this happens; if someone has an idea, or an explanation, I'd LOVE to hear it, because I'm baffled.  Sometimes, it gets so bad, I have to kneel on the floor and curl up over my knees–there's no simple solution like a soft pallet to the spine.  It just doesn't work that way!
There you have it!
5 things you probably didn't know about me…and probably don't care about one way or the other, now that you DO know!
Thank you SO much for reading, guys!  Let me know in the down below what the weirdest fact about YOU is (I mean…if you wanna.)  And tell me:  Am I the strangest person you know yet?  If not, I need to up my game.
Until next time, happy book-ing!