The Sunday Post
Hosted by:  Caffeinated Book Reviewer
Description:  The Sunday Post is a chance to share News. A post to recap the past week, showcase books and things we have received and share news about what is coming up for the week on our blog. This is your news post, so personalize it! Include as much as you want or as little. Be creative, it can be a vlog or just a showcase of your goodies.
Welcome to the end of another week, penguins!  I honestly don't know where the time is going…there must be some sort of time toilet suctioning all the extra minutes from my life.
(I'm hedging my bets on the Ministry of Magic)
All things considered, this week's been fairly quiet on the drama front (yay!)
My blood sugars, on the other hand, have been finicky bastards.  Needless to say, I feel a sorts of fatigued…and have been sleeping way more than usual.
(or…maybe this is just because I'm getting old.)
A friend of mine and I (is that proper grammar?  I don't even know right now) have been getting into long and entertaining GIF wars on facebook the last few days.
No, really–we take them very seriously.
but
THE POINT IS:
I think we spend at least an hour each day bombarding one another with GIFs.  It gets pretty out of hand…but MAHGOSH, is it fun!  So…maybe you should, y'know, try it one of these days.  Or somethin'.  If you wanna.
—In His Corner, by Vina Arno (romance)
—Fairic Stone, by C.R. Sedore (fantasy; novella)
–TEASER REVIEW: Wrecked, by Maria Padian (contemporary; hard-hitting)
—The Map of Bones (The Fire Sermon #2), by Francesca Haig (dystopian)
–TEASER REVIEW: Surviving High School, by Lele Pons (humor; contemporary)
I started reading this this morning, and LET ME JUST TELL YOU: this book is frakking hilarious.  I absolutely adore the MC.  I just…Gah.  So much yes!  So much giggling!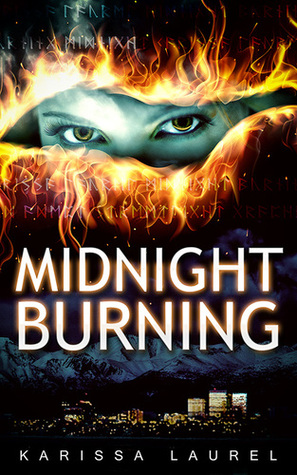 because I've been stumbling across some pretty epic posts/discussions lately and we all know this penguin loves to share…
–Lauren @ Wonderless Reviews would love to… Let's Talk: Blogging Anxieties
–Cait @ Paper Fury asks… How Do You Know if Your Blog Post is "Inspired" or "Copying"?
AND THAT'S A WRAP!
Have any fun stories you'd like to share?  How about book recs?  Music?  Funny Disney spoof videos?  Adorable animals doing adorable things?!  Feel free to share down below–or link me to your own weekly wrap up!
Until next time, happy book-ing!