HOSTED BY: That Artsy Reader Girl–AKA Jana
DESCRIPTION:  Top Ten Tuesday is an original feature/weekly meme created here at The Broke and the Bookish in June 2010. This feature was created because we are particularly fond of lists here at The Broke and the Bookish. We'd love to share our lists with other bookish folks and would LOVE to see your top ten lists!
The Ten Most Recent Additions to My To-Read List
And lemme just tell yah, Penguins….there have been a LOT of recent additions.  With almost no time to actually read them, because people suck and abandoned 2 adult doggos and 6 puppies in the backyard of the vacant house next door so ON TOP OF 
Me moving in with le guy
Me working
Me studying for my licensing exams FOR work
Me trying to not go absolutely insane in the meantime…
I've also been up to my elbows in all things pups.  Which is also why I've not been around a whole lot, recently.  Sorry about that, y'all.  Things might get back to somewhat normal soon…. I hope.

In this hilarious parody of epic fantasy, a young man travels into a dark and magical world, where dwarves, elves, and sorcerers dwell, to restore the balance between good and evil After spending years as an undercover, evil wizard in the enchanted world of Trelari, Avery hangs up the cloak he wore as the Dark Lord and returns to his studies at Mysterium University. On the day of his homecoming, Avery drunkenly confides in a beautiful stranger, telling her everything about his travels. When Avery awakens, hungover and confused, he discovers that his worst nightmare has come true: the mysterious girl has gone to Trelari to rule as a Dark Queen. Avery must travel back to the bewitched land and liberate the magical creatures . . . but in order to do so, he has to join forces with the very people who fought him as the Dark Lord.
A modern-day Muslim Pride and Prejudice for a new generation of love.

Ayesha Shamsi has a lot going on. Her dreams of being a poet have been set aside for a teaching job so she can pay off her debts to her wealthy uncle. She lives with her boisterous Muslim family and is always being reminded that her flighty younger cousin, Hafsa, is close to rejecting her one hundredth marriage proposal. Though Ayesha is lonely, she doesn't want an arranged marriage. Then she meets Khalid who is just as smart and handsome as he is conservative and judgmental. She is irritatingly attracted to someone who looks down on her choices and dresses like he belongs in the seventh century.

When a surprise engagement is announced between Khalid and Hafsa, Ayesha is torn between how she feels about the straightforward Khalid and the unsettling new gossip she hears about his family. Looking into the rumors, she finds she has to deal with not only what she discovers about Khalid, but also the truth she realizes about herself.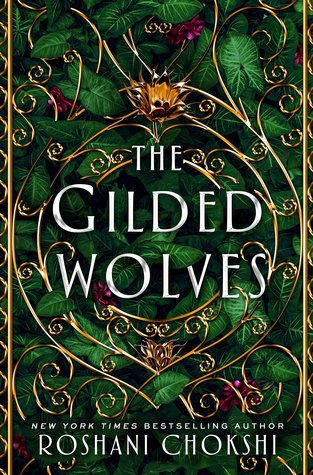 Set in a darkly glamorous world, The Gilded Wolves is full of mystery, decadence, and dangerous but thrilling adventure.

Paris, 1889: The world is on the cusp of industry and power, and the Exposition Universelle has breathed new life into the streets and dredged up ancient secrets. In this city, no one keeps tabs on secrets better than treasure-hunter and wealthy hotelier, Séverin Montagnet-Alarie. But when the all-powerful society, the Order of Babel, seeks him out for help, Séverin is offered a treasure that he never imagined: his true inheritance.

To find the ancient artifact the Order seeks, Séverin will need help from a band of experts: An engineer with a debt to pay. A historian who can't yet go home. A dancer with a sinister past. And a brother in all but blood, who might care too much.

Together, they'll have to use their wits and knowledge to hunt the artifact through the dark and glittering heart of Paris. What they find might change the world, but only if they can stay alive.
Every year for the past fifty-four years, the residents of Pinsbury Port receive a mysterious letter inviting all eligible-aged boys to compete for an esteemed scholarship to the all-male Stemwick University. Every year, the poorer residents look to see that their names are on the list. The wealthier look to see how likely their sons are to survive. And Rhen Tellur opens it to see if she can derive which substances the ink and parchment are created from, using her father's microscope.

In the province of Caldon, where women are trained in wifely duties and men are encouraged into collegiate education, sixteen-year-old Rhen Tellur wants nothing more than to become a scientist. As the poor of her seaside town fall prey to a deadly disease, she and her father work desperately to find a cure. But when her Mum succumbs to it as well? Rhen decides to take the future into her own hands—through the annual all-male scholarship competition.

With her cousin, Seleni, by her side, the girls don disguises and enter Mr. Holm's labyrinth, to best the boys and claim the scholarship prize. Except not everyone's ready for a girl who doesn't know her place. And not everyone survives the maze.
Compiled for the first time, The Oldest Trick comprises The Iron Ring and Iron and Blood in the Saga of the Redeemed

Tyvian Reldamar gets betrayed by his longtime partner and left for dead in a freezing river. To add insult to injury, his mysterious rescuer took it upon himself to affix Tyvian with an iron ring that prevents the wearer from any evildoing.

Revenge just got complicated.

On his quest to get even, Tyvian navigates dark conspiracies, dodges midnight assassins, and uncovers the plans of the ruthless wizard Banric Sahand. Tyvian will need to use every dirty trick in the book to avoid a painful and ignominious end, even as he learns to work with—and rely on—his motley crew of accomplices, including an adolescent pickpocket, an obese secret-monger, and a fearsome gnoll.
Have I convinced you to pick any of these awesome reads up?!  Anyone want to buddy read with me?! I have so many other books besides these to read yet…feel free to shoot me a comment with ANY book and I'll let you know if I own it, we can set up a buddy read thing!)
Feel free to share your thoughts with me in the comments, or link me to your own Top Ten Tuesday!
Until next time, happy book-ing!