ABOUT THE 'THON:
Hello, everyone! Today, I come to you with an announcement for a readathon that I'll be hosting in April. Us bloggers have the privilege of getting our hands on ARCs – whether those are physical ARCs or digital ARCs through Netgalley and Edelweiss and such. And sometimes, we go overboard and request too many at the same time, or sometimes life gets in the way, throwing off our reading schedules and we fall behind on all those ARCs that we need to get to. I'm way behind on the review copies that I need to read – my ratio is falling behind, and I really need to get my shit together. I thought that I'd spend the month of April clearing out my shelf – and then I thought, why not get others to join in?

W H E N

The readathon runs from 12:01 AM (your time) on April 1st to April 30th, 11:59 PM (your time).

G O A L S  A N D  C H A L L E N G E S

This is a low-pressure, low-key readathon, and so it doesn't really have any challenges. The only goal is to read as many ARCs as possible; if you're feeling ambitious, and are trying to catch up on your 80% ratio goal on Netgalley, aim for that. If your goal (like mine) is to just read as many ARCs as possible, and hopefully read everything on your shelf, you can do that. Take it easy – I know reviewing and blogging can be stressful as it is; you don't need to add more pressure on yourself by adding unnecessary challenges.

H A S H T A G

I'll be tracking my progress on social media, specifically Twitter, using the hashtag #AVAReadathon. You can join the conversation by using that hashtag; it'll be fun to engage with other users more readily!

G I V E A W A Y

At the end of the month, I will randomly pick two winners who will both win a pre-order of a book of their choice. This can be a pre-order of an ARC you read and really enjoyed, or it can be anything else – as long as it's a pre-order. The giveaway is open internationally (as long as The Book Depository ships to you), and if you're an international participant to whom TBD does not ship, you will be able to choose an eBook pre-order that will be gifted to you.

H O W  T O  E N T E R

You must put up a post on your blog (or Instagram, or Twitter, or Tumblr – literally just anywhere on the Internet) announcing the readathon, and if you'd like, make a TBR. You can link your posts in the linky at the end of this post. Please also link this post in your own posts so that other people who want to participate can easily find this information.

And that's about it for what the readathon is and the prizes. If you'd like to know more, or have any questions, feel free to leave a comment on this post and I'll get back to you as soon as possible.
See the original 'THON post RIGHT HERE!
And now for….
MY TBR OF READATHON DOOOOOOOM (or delight, I'm not sure which at the moment)
And seriously, penguins, don't hold me to this TOO much because oh my goooooodness do I have WAY TOO MANY ARCs stockpiled right now and therefore this list is liable to change at my whim: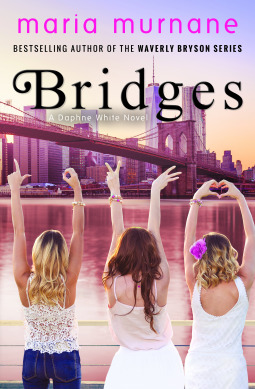 I mean….hopefully I'll get a few more snuck in there but for now this is what I'm shooting for (tentatively.  because like I said–PENGUIN WHIMS, BABY!)