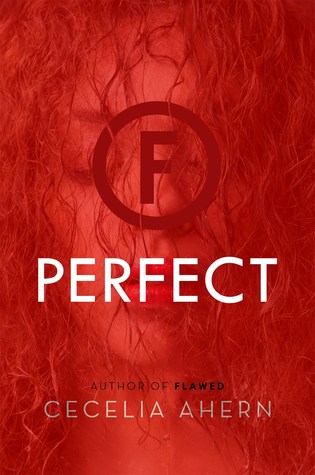 Celestine North lives in a society that demands perfection. After she was branded Flawed by a morality court, Celestine's life has completely fractured–all her freedoms gone.

Since Judge Crevan has declared her the number one threat to the public, she has been a ghost, on the run with Carrick–the only person she can trust.

But Celestine has a secret–one that could bring the entire Flawed system crumbling to the ground. A secret that has already caused countless people to go missing.

Judge Crevan is gaining the upper hand, and time is running out for Celestine. With tensions building, Celestine must make a choice: save just herself or to risk her life to save all Flawed people.

And, most important of all, can she prove that to be human in itself is to be Flawed?
Flawed, Book 2
Dystopia / YA 
352 Pages
Feiwel & Friends/McMillan Children's Publishing Group
Expected Publication Date:  April 4th, 2017
Preorder a copy here!
See my review of Flawed (Flawed #1) by clicking the cover below: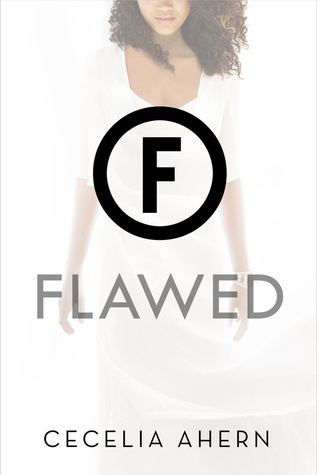 Quick Reasons: this series has RUINED me; life-ruiner; my poor penguin heart is still pitter-pattering; emotional, dramatic, and horrifying; the moral implications are just spot-on; whoever designed these covers is BRILLIANT; I need this duology on my physical shelves
Huge thanks to Cecelia Ahern, McMillan Children's Publishing Group, and Netgalley for sending me a free digital ARC of this title in exchange for an honest review! This in no way altered my read of or opinions on this book.
Okay, penguins…. can we just TALK ABOUT the choices the cover designer made for this series?! I mean seriously…these covers? Say SO MUCH about the story without really saying anything until you've read the books. For Flawed, we see Celestine from the mouth down. She is sort of bland, an unknown from the beginning–until she steps up and sparks a revolution. In Perfect…she IS the revolution, so we see her from the neck up. The colors also sort of play on this. She was perfect, "pure"…until she was found NOT to be. It's just…. GAH, whoever designed these covers? Did a fan-fracking-tastic job of it.
And this book? The closure to this poignant, powerful, intense duology? Delivered a hundred percent what I've been hoping it would. There are SO MANY moral and societal implications explored throughout each of these reads, but this second book brings everything to a head and makes readers STOP, SIT DOWN, and THINK about what's going on. It horrifies; it disgusts; it wrenches and tears in two every thought, every assumption, every feeling a reader could possibly be having at any point in the read. Everything is examined; everything is called into question, and then studied more, and then flipped on its head. And there was a LOT of head-flipping in this book; I think I gave myself whiplash trying to keep up with all the rapid changes and out-of-nowhere twists.
This is an intense read, though. The moral implications, the examination and redefinition of "society"….there are some tough, mature themes happening throughout this book. There is abuse of power. Obsession. Determination to "hide" or "right" a mistake. There is judgment, segregation, and political motivation/power struggles. All of this comes together in a fast-paced, important revelation. The characters are strong-willed and head-strong, the plot is heavy and nonstop, and the ending…while perhaps a bit TOO tidy…a poignant powerbomb. I just… I am in awe, and need this duology on my bookshelves PRONTO.
Overall, my first and second foray into Cecelia Ahern proved some of the best decisions I've ever made. These books changed my outlook on a lot of things, and are so, SO important in the messages they carry. This is a series I am proud to have picked up and fallen in love with, and I definitely recommend it to lovers of dystopians, political agendas, and intense reads. Perfect is bound to brand you, penguins–grit your teeth and wear the mark with pride. I know I will.