Because I needed a post in my life that kept me up to date on all things BOOKS!  and it seemed like Wishlist Wednesday was dead, I decided to make my own.
Welcome to Weekly Wishlist!
I'm all about breaking bending the rules to my will, so I'm switching it up!  I'm going to pair books that are already in the wild…with books soon to be released. Click the covers to be taken to the Amazon page.
Sixteen-year-old Sana Kiyohara has too many secrets. Some are small, like how it bothers her when her friends don't invite her to parties. Some are big, like that fact that her father may be having an affair. And then there's the one that she can barely even admit to herself—the one about how she might have a crush on her best friend.

When Sana and her family move to California she begins to wonder if it's finally time for some honesty, especially after she meets Jamie Ramirez. Jamie is beautiful and smart and unlike anyone Sana's ever known. There are just a few problems: Sana's new friends don't trust Jamie's crowd; Jamie's friends clearly don't want her around anyway; and a sweet guy named Caleb seems to have more-than-friendly feelings for her. Meanwhile, her dad's affair is becoming too obvious to ignore anymore.

Sana always figured that the hardest thing would be to tell people that she wants to date a girl, but as she quickly learns, telling the truth is easy… what comes after it, though, is a whole lot more complicated.
Why I want it:
There's SO MUCH DRAMA in the blurb, I just can't help myself–my poor penguin heart is going pitter-patter just reading it!  Seriously, this is just the sort of angsty, awesome-sounding read I like to pick up every now and again.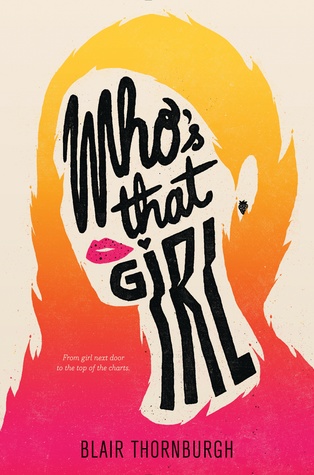 Junior Nattie McCullough is totally OK with her place in life: Latin whiz. Member of the school's gay-straight alliance. Joni Mitchell superfan. Seventeen-year-old who has never been kissed. So when last summer's crush and her former classmate—Young Lungs lead singer Sebastian Delacroix—comes back to town with his new hit single "Natalie," she can't bring herself to believe it could possibly be about her…could it?

As Nattie sorts through the evidence (the lyrics, Sebastian's elusive text messages, and their brief romantic encounter last year), the song's popularity skyrockets, and everyone starts speculating about "Natalie's" identity. If that wasn't mortifying enough, Nattie runs into another problem: her confusing, flirtation-packed feelings for her good friend Zach. With her once-average life upended, Nattie is determined to figure out once and for all if her short-lived past with Sebastian was something love songs are made of—or just a one-hit wonder.
Why I want it:
So…first off, HELLO new boy band romance to be added to my shelves ASAP!  I mean really, what other reason could I possibly ever need to pick this up?!  Aside from the gooooorgeousness that is that cover, because oh my goodness, it's so so so pretty I just want to pet it.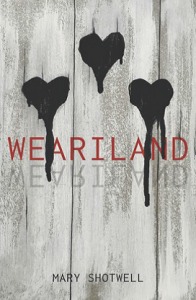 For fifteen-year-old Lason Davies,
it all started with a text.

HIDING PLACE

The last words of her murdered grandmother haunt Lason as
she travels to England with her sheltering mother for the
funeral. The crime is a sensation, but the clamoring reporters
and news photographers aren't the only ones interested in
their arrival.

As her mother's behavior borders on erratic (on a good day),
Lason encounters a stranger from Weariland, a dreary world
once known as Wonderland. He petitions Lason's help in
finding a secret family heirloom, a key to saving his land—
and to Lason's past. Lason is swept in an adventure through
Weariland's unpredictable realm, encountering colorful,
fantastical characters and discovering her family's elusive
history. But if she isn't careful, she may never return…
Why I want it:
If you know anything about me…you know Wonderland is one of my passions, and this?!  This sounds sort of like a darker Wonderland retelling, which I can DEFINITELY get down for!  Someone give it to meeeeeeee!
On October 10, 2145, eighteen-year-old Charity Northquest's whole future is ahead of her–and the future sucks.

On October 11, 2145, she unexpectedly has a chance to fix it. When her best friend is reported killed, but then re-appears the next day as an old woman, everything Charity has been taught is called into question. Even if she does not believe in time travel, she has little choice. So the ill-prepared Charity travels back to the mysterious and captivating 21st century where her single purpose of changing the future fades with the increasingly more urgent question of whether she can survive the past.
Why I want it:
I just… Time travel?!  The chance to fix things?!  This book plays with all sorts of "what if" scenarios, from the sounds of it, and I LOOOOOOOVE books that do that!
Have a book YOU'D like to recommend to me?!  AWESOME!  Either shoot me a comment down below, or send me a recommendation on Goodreads RIGHT HERE!
What do you guys think–have you read any of these…or WANT to?  What did you think of them, if so?  Let me know your thoughts and as always…
Until next time, happy book-ing!