Because I needed a post in my life that kept me up to date on all things BOOKS!  and it seemed like Wishlist Wednesday was dead, I decided to make my own.
Welcome to Weekly Wishlist!
I'm all about breaking bending the rules to my will, so I'm switching it up!  I'm going to pair books that are already in the wild…with books soon to be released. Click the covers to be taken to the Amazon page.
Malcolm Davenport is serving time.

On a remote island in Alaska, Malcolm is part of Project Isolation, where he must reflect on the crime that cost him the only thing he ever loved. He spends his days and nights alone, with his thoughts and his art—drawing the woman he lost.

But his isolation comes to a strange and abrupt halt when a miniature winged woman with pink hair and striking blue eyes comes literally crashing through his cell and his life.

Is Verity Nine a fairy? A sophisticated spy drone? She's says she's a human, and she just might be the answer to the pardon he's so desperately wanted. But at what cost? The closer Malcolm gets to Verity, the less he sees a fantastical creature or a robot—what he sees is a woman for whom he might be willing to sacrifice it all.
Why I want it:
I.  AM.  SHRIEKING.  Penguins, I cannot even tell you how much I NEED this book in my life.  I mean, I LOVE C.E. Wilson just on general principle–she always twists my brain into such itty bitty pretzels and then makes me reconsider everything I ever thought I know about ANYTHING, so…yeah.  And I loved?!?!?! The first book in this series, and I just… I need.  I need so hard.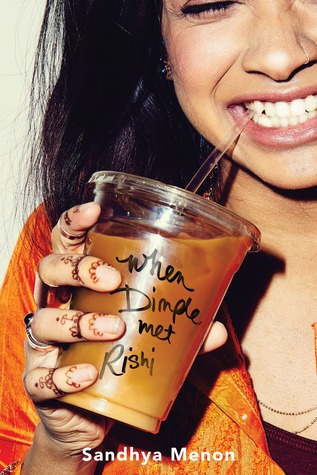 A laugh-out-loud, heartfelt YA romantic comedy, told in alternating perspectives, about two Indian-American teens whose parents have arranged for them to be married.

Dimple Shah has it all figured out. With graduation behind her, she's more than ready for a break from her family, from Mamma's inexplicable obsession with her finding the "Ideal Indian Husband." Ugh. Dimple knows they must respect her principles on some level, though. If they truly believed she needed a husband right now, they wouldn't have paid for her to attend a summer program for aspiring web developers…right?

Rishi Patel is a hopeless romantic. So when his parents tell him that his future wife will be attending the same summer program as him—wherein he'll have to woo her—he's totally on board. Because as silly as it sounds to most people in his life, Rishi wants to be arranged, believes in the power of tradition, stability, and being a part of something much bigger than himself.

The Shahs and Patels didn't mean to start turning the wheels on this "suggested arrangement" so early in their children's lives, but when they noticed them both gravitate toward the same summer program, they figured, Why not?

Dimple and Rishi may think they have each other figured out. But when opposites clash, love works hard to prove itself in the most unexpected ways.
Why I want it:
I don't remember whose blog I stumbled upon this book from…but I immediately knew, after reading their thoughts/opinions on it, that I was bound to pick this book up.  First off–YAY diverse reads!  Second, this sounds like such a thought-provoking, brain-challenging, entertaining? read.  I mean, that cover?  Not exactly what I usually go for…but the blurb is delish, and I can't wait to pick this one up!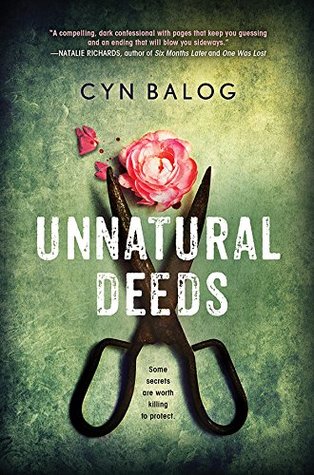 Some secrets are worth killing to protect.

Victoria Zell doesn't fit in, not that she cares what anyone thinks. She and her homeschooled boyfriend, Andrew, are inseparable. All they need is each other. That is, until Zachary Zimmerman joins her homeroom. Within an hour of meeting, he convinces good-girl Vic to cut class. And she can't get enough of that rush.

Despite Vic's loyalty to Andrew, she finds her life slowly entwining with Z's. Soon she's lying to everyone she knows and breaking all the rules to be with Z. She can't get enough of him—or unraveling the stories of the family he's determined to keep hidden.

Except Z's not the only one with a past. Straight-laced Vic is hiding her own secrets…secrets that are about to destroy everything in her path.
Why I want it:
This is another book I found while browsing someone else's blog, though I don't rightly recall whose blog it was at this point (sorry, penguins, my brain is a bit mush lately–all I can think about is work!)  I have ALWAYS been a lover of good girl falls for bad boy (or vice versa, though the opposite are much more difficult to find in the world these days) and this sounds exactly like my kind of dramatic, mysterious read!
Libby Carmichael has just met her Soulmate. It's just too bad he's behind bars.

When you only see the world in black and white until you meet yours, it's pretty simple to figure out when you've found your Soulmate. What Libby can't figure out is why fate/destiny/the powers-that-be have decided that Andrew McCormack is her one, true match. Libby is smart, organized, and always has a plan for what's coming next. So when she sees Andrew for the first time and her world is instantly filled with color, she's thrown for a loop.

Namely because he's in a dingy grey jumpsuit.

And handcuffs.

And being booked into a juvenile detention facility.

Surely a boy who's been convicted of a headline-making, violent crime isn't the person she's meant to be with. There's no way she belongs with someone like that… Right?
Why I want it:
Once again…thought-provoking, brain-challenging read for the win?!?!?  Seriously, the blurb for this book just sounds so intriguing and right up my alley.  And that COVER!  JUST LOOK at the gorgeousness that is that cover, penguins, and tell me you wouldn't want to crack open the spine yourself!
Have a book YOU'D like to recommend to me?!  AWESOME!  Either shoot me a comment down below, or send me a recommendation on Goodreads RIGHT HERE!
What do you guys think–have you read any of these…or WANT to?  What did you think of them, if so?  Let me know your thoughts and as always…
Until next time, happy book-ing!