Bookmark Monday
Hosted By:  GUILTLESS READING
Description: Do you have a bookmark you want to share? Just take a photo and link up in the linky!
My Theme:  All About Dem Books
Because I don't know why I haven't done a bookmark post about BOOKISH bookmarks yet?!  Apparently I've been slacking, or something, I don't know.  Regardless, THIS WEEK I took on the task of finding some uber pretty bookish bookmarks for all your page-saving needs.
YAY!
So this week, I went to Society6!!! and found you some pretty pretty art prints that you could buy in a smaller size to make into pretty pretty bookmarks because YAY PRETTY!
As always, click the image to go to that page.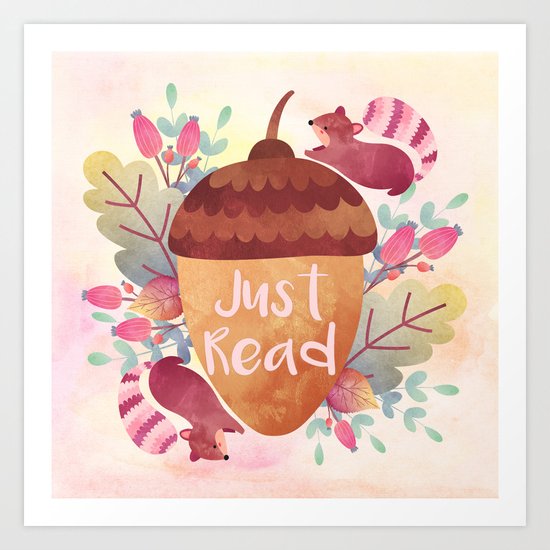 So….we all know I'm a HUGE sucker for watercolors, right?!  So this hits that spot pretty spot-on, first off.  Also, I just adore the colors, and the cuuuuuuute little…are they squirrels?  I think they're squirrels.  And just… Gah.  ADORBS, okay?!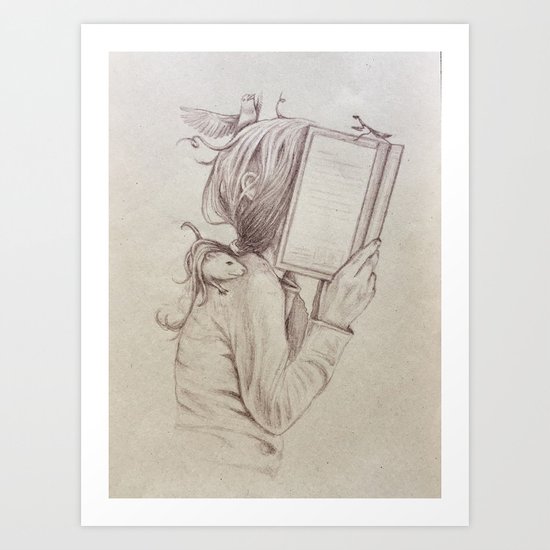 I love that you can sort of interpret this as you will.  Are the animals ACTUALLY there, or just part of the story she's reading?  Anyway you look at it, you just know that she's reading something awesome.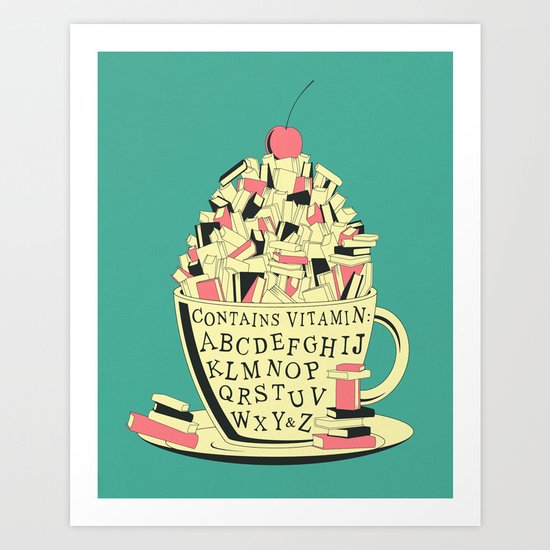 Okay, so THIS is adorable.  I absolutely adore how unique this idea is, too–I've never seen anything quite like this done before, and I just… So much creativity?!  I don't know what to do with myself, but I feel like I NEED this print in my life.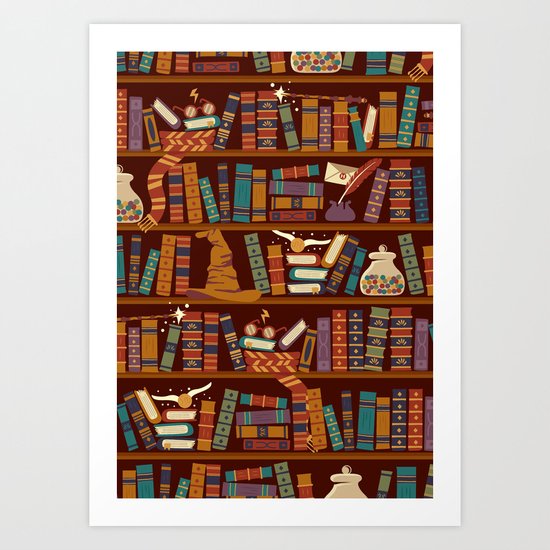 If you can tell me honestly that you don't immediately see why I was drawn to this one, we can't be friends anymore.  Just…take a moment.  Step back.  Study it.  And I mean REAAAAAALLY study it.  I'm sure it'll come to you…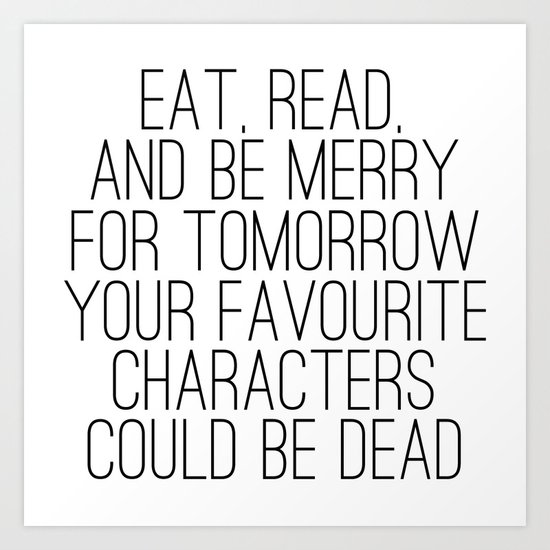 I mean…can you even argue?  I guess you could, but it wouldn't make much sense, because…HELLOOOOOOO, truth!  I'd love to just, like… This one might have to go up on my wall someday.  I love it so much.
Which are your favorites from this batch?  Have any bookmarks you've discovered recently you'd like to share with me?  Let me know below!
Until next time, happy book-ing!