Bookmark Monday
Hosted By:  GUILTLESS READING
Description: Do you have a bookmark you want to share? Just take a photo and link up in the linky!
My Theme:  SPACE!
So Keith and I saw The Passengers (in 3D) over the holidays and it was SO SO GOOOOOOOD oh my penguins.  If you've been holding off on seeing it because you weren't sure about, er…ratings and things?  GO SEE IT because seriously so good.
We also saw Rogue One, so…I guess I've been sort of space-y all around lately.  BOOYAH, SPACE!
So this week, I went to Society6!!! and found you some pretty pretty art prints that you could buy in a smaller size to make into pretty pretty bookmarks because YAY PRETTY!
As always, click the image to go to that page.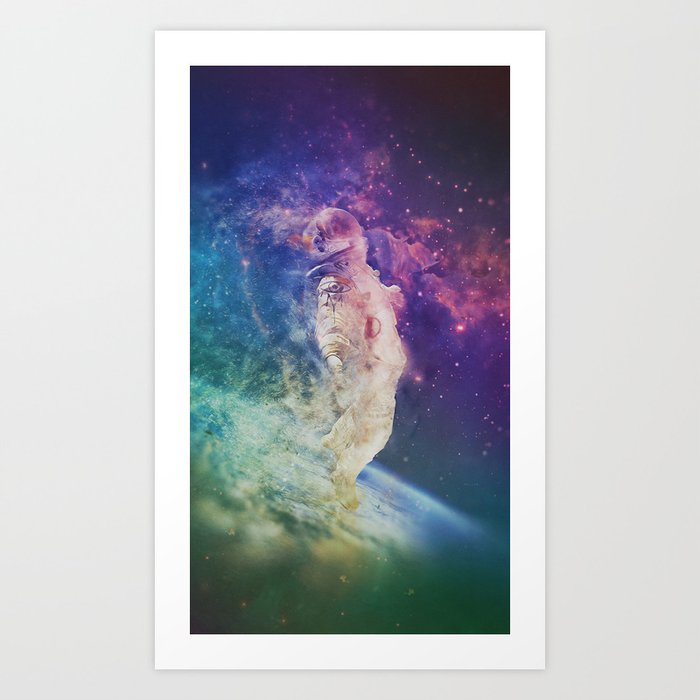 I'm not sure what it is about this print, but the colors and the stars and the…. Hmm, you know, maybe it's just the mood and atmosphere?  I don't know but it's GOOOORGEOUS, okay?!  It's gorgeous.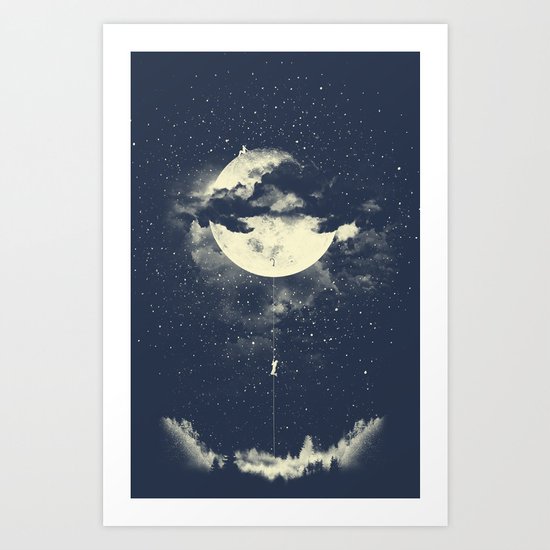 I really, REALLY love this one.  I love that there's sort of a second crescent moon in the trees below, I love that the person on the rope is climbing up to meet the person on the moon, I love… Well, I just love everything about this to be honest.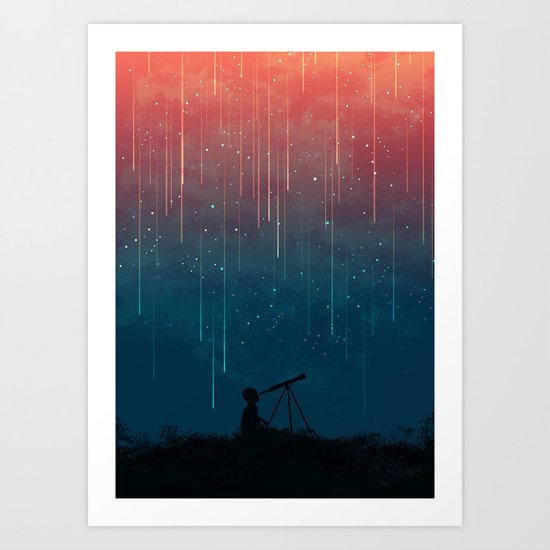 I mean, technically this isn't "space" in the sense you might think were I to just say the word, but…. I love?! these colors, and the innocence portrayed here, and just… Gah.  I love me some meteor showers, okay–hopefully I'll actually catch another one in the future.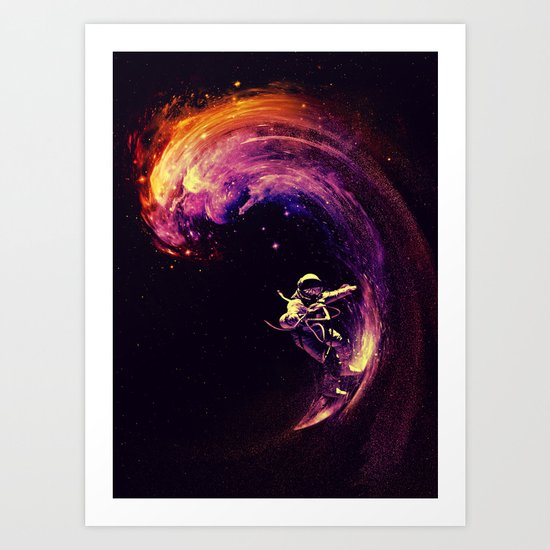 There are a couple different color combinations available for this print, but these colors just SPOKE to me, penguins.  And I LOVE the idea behind this–surfing on stars?! I mean, how awesome would THAT be?!?!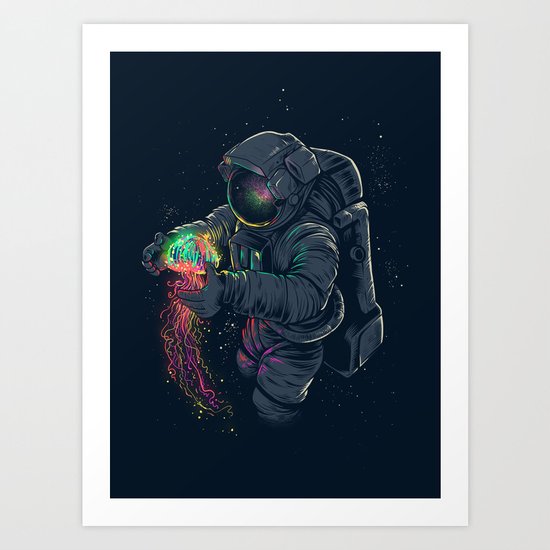 And last but not least, THIS adorableness.  I mean…I dunno about you, but I could never find it in my heart to say no to such a vibrant, beautiful space jellyfish.  I just wanna touch it, penguins!  Can't I touch it just once?! (see, THIS is how Dory got into trouble with the jellyfish.  totally makes sense now.)
Which are your favorites from this batch?  Have any bookmarks you've discovered recently you'd like to share with me?  Let me know below!
Until next time, happy book-ing!