Stacking the Shelves
Hosted by:  Tynga's Reviews
Description: Stacking The Shelves is all about sharing the books you are adding to your shelves, may it be physical or virtual. This means you can include books you buy in physical store or online, books you borrow from friends or the library, review books, gifts and of course ebooks!
HELLOOOOOOOO, from your favorite penguin!  I am OFFICIALLY in Indianapolis, Indiana–and I am SO super stoked about it!  I've been working on getting job applications sent around, and acclimating to the new place (although this is silly really, as we'll be moving into a bigger place in mid-January).
My blood sugars have been a bit rocky the last few days; I'm hoping it's just left-over stress from the move and all the traveling.  I might also be trying to catch a cold, so there's that as well–that NEVER helps with blood sugars, and I don't catch colds often, so… eh!
Keith bought me a HUGE stuffed penguin for Christmas.  Seriously, it comes up to my hip.  I had TWO huge boxes from him "under" the tree Christmas morning, actually, and was so super confused about what they were.  So, one was Bonekah–aptly named by Keith's adorable son, whom I spent most of Christmas Eve and Christmas morning hanging out with.  The other was a gorgeous photograph of a sunset over some of the Colorado mountains, which he purchased at the art gallery in his home town.  Of course, I got other things as well–Santa came to visit for the kids, and left us all stuffed stockings.  Overall, it was a ton of fun, and I was sort of sad to see it end–though only a little, as I was ready for the next half of my adventure to begin.
One of my half-sisters, who I haven't seen in something like ten or eleven years, has begun planning a trip out this way to meet up with me.  She lives something like four hours from here, and is wanting to get this way before she goes back to school.  I'm pretty excited about that–the last time I saw her, I was still in high school!  Hopefully it'll be fun.
I'm trying to get back into a reading routine, as I sort of lost my old one when the traveling and family-time ensued.  Hopefully I'll find a job fairly quickly and can incorporate my entire new routine together at once.  Hopefully.  But we'll see what happens.
Other than that, it's life as usual at the igloo!  How have you guys been?!  Have you missed me?!?!?!
from publishers/authors/edelweiss/netgalley
(for blog tours)
from publishers/authors/edelweiss/netgalley
(for review)
from instafreebie
free on kindle
hardcovers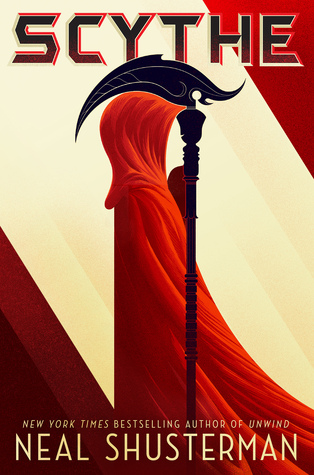 ebooks
What are some of the books YOU picked up/added to your shelves (either real or virtual?)  Let me know below, or link me to your own Stacking the Shelves!
Until next time, happy book-ing!