HOSTED BY: The Broke and The Bookish
DESCRIPTION:  Top Ten Tuesday is an original feature/weekly meme created here at The Broke and the Bookish in June 2010. This feature was created because we are particularly fond of lists here at The Broke and the Bookish. We'd love to share our lists with other bookish folks and would LOVE to see your top ten lists!
BUT IIIIIIIIIIIIIIeyyyyIIIIIIIIIIIII don't wanna do this PROOOOOOOMPT TODAY!  So IIIIIIIIII am creating my oooooooooown!
#forgivethehorriblesinging #I'lltrytotoneitdown
Okay, okay.  Let's get serious for a minute.  I'm not going to even TRY to deny it, friends.
I, your loyal Princess Penguin, am in love…
WITH A PANDA!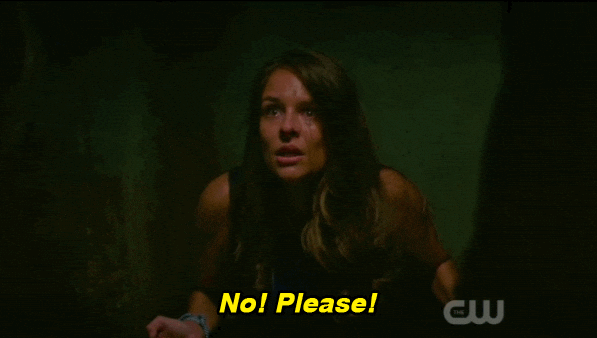 Well, here's the thing.  Her name is Annelise.  We intend to take over the world together and DOMINATE EVERYONE with our bookish awesome.  She is Queen.  She listens to me rant and whine.  She lets me be the weird penguin I am without judging.
"BUT BETH!" I'm sure you're asking.  "HOW DARE YOU?!?!?!  How CAN you?!?!  WHAT ARE YOU DOING!?"
So…let's talk this through.  Like calm, rational penguins who haven't yet found their perfect pebbles and are adults and CAN LURVE WHOEVER THEY WANT, OKAY?!
I give you…
Top Five Reasons It's TOTES OKAY to Love a Panda (if You're a Penguin)
You Share a Color Scheme
Who else?!?!?!?! can say that they can match you in almost any situation because HELLO YOU'RE BOTH MADE OF BLACK AND WHITE FLOOF!  Pandas and penguins totes get along for this reason alone, okay.  You can't convince me otherwise.
Opposites Attract
Where penguins are generally the quiet, shy, RUN AWAY AT EVEN THE SLIGHTEST NOISE BECAUSE OH MY IT'S GOING TO EAT ME! type…pandas are naturally curious, trend-setting, and packed with courage.  So it makes sense to always stick close to one–they'll keep you safe from the big scary!
You'll Klutz Together
Because penguins and pandas are probably some of the BIGGEST klutzes in the animal kingdom.  Instead of laughing and walking away….you can laugh and help your friend up!  #totalwin #beafriend
There's a Deal to Strike
Penguins have sharp beaks and vast swimming maneuvers to better catch the fish that they call food (this is not Finding Nemo, okay?! FISH ARE NOT FRIENDS!) Pandas have large paws and sharp claws to better pick up and sort of grasp those pesky pretty pebbles.  Why not strike a deal–and get what you BOTH want?!
They'll Never Let You Down
 I mean…unless you're already falling, and then they'll probably help you hit the ground.  But…what friend wouldn't?!  It's totes okay to trip a friend, so long as you're there to help them back up, RIIIIIGHT?!  And if you're tripping them into a pile of your favorite books… well, so much the better!
So tell me… do you still think it's wrong of me to love a panda?
Feel free to share your thoughts with me in the comments, or link me to your own Top Ten Tuesday!
Until next time, happy book-ing!