Because I needed a post in my life that kept me up to date on all things BOOKS!  and it seemed like Wishlist Wednesday was dead, I decided to make my own.
Welcome to Weekly Wishlist!
I'm all about breaking bending the rules to my will, so I'm switching it up!  I'm going to pair books that are already in the wild…with books soon to be released. Click the covers to be taken to the goodreads page.
Books in the Wild
four of them this week, penguins, because OH MY GOODNESS I NEED THESE BOOKS!
The price of freedom is everything.

When forced to choose between safety with the dragon organization Talon and being hunted forever as an outcast, Ember Hill chose to stand with Riley and his band of rogue dragons rather than become an assassin for Talon. She's lost any contact with her twin brother, Dante, a Talon devotee, as well as Garret, the former-enemy soldier who challenged her beliefs about her human side.

As Ember and Riley hide and regroup to fight another day, Garret journeys alone to the United Kingdom, birthplace of the ancient and secret Order of St. George, to spy on his former brothers and uncover deadly and shocking secrets that will shake the foundations of dragons and dragonslayers alike and place them all in imminent danger as Talon's new order rises.
Why I want it:
First off, cover envy for liiiiiife for this entire series.  They're so gorgeous and fun to touch and I just want to spend the rest of forever petting them!  Which…sounds a little bit naughty, but that's cool.  Secondly… I'm sort of obsessed?  with Riley.  Because RIIIIILEY!
Eon has been revealed as Eona, the first female Dragoneye in hundreds of years. Along with fellow rebels Ryko and Lady Dela, she is on the run from High Lord Sethon's army. The renegades are on a quest for the black folio, stolen by the drug-riddled Dillon; they must also find Kygo, the young Pearl Emperor, who needs Eona's power and the black folio if he is to wrest back his throne from the selfstyled "Emperor" Sethon. Through it all, Eona must come to terms with her new Dragoneye identity and power – and learn to bear the anguish of the ten dragons whose Dragoneyes were murdered. As they focus their power through her, she becomes a dangerous conduit for their plans. . . .

Eona, with its pulse-pounding drama and romance, its unforgettable fight scenes, and its surprises, is the conclusion to an epic story only Alison Goodman can create..
Why I want it:
Let's be honest:  I only own Eon in Kindle format, so…I wouldn't say no?  if someone wanted to buy me BOTH of these books for my shelves.  Also:  I MUST KNOW WHAT HAPPENS NEXT!  I cannot handle the anticipation for very much longer!
Dating isn't easy when you're in the middle of a blood feud.

Anastasia Vila's family can turn into swans, but just once she'd like them to turn into responsible adults.

After hundreds of years, they still cling to the blood feud with the Renard family. No one remembers how it started in the first place—but foxes and swans just don't get along.

Vilas can only transform into their swan shape after they have fallen in love for the first time, but between balancing schoolwork, family obligations, and the escalating blood feud, Ana's got no time for love. The only thing keeping her sane is her best friend, Pierce Kent.

But when Pierce kisses Ana, everything changes.

Is what Pierce feels for her real, or a byproduct of her magic? Can she risk everything for her best friend? And when the family feud spirals out of control, Ana must stop the fight before it takes away everything she loves.

Including, maybe…Pierce.

This Entangled Teen Crave book contains language, violence, and lots of kissing. Warning: it might induce strong feelings of undeniable attraction for your best friend.
Why I want it:
Uhm.  This sounds kiiiiiiind of like a retelling.  Is this a retelling?!  I don't care, I need it even if it's not a retelling, because SWANS.  And LOVE.  And just general WANT IT ness!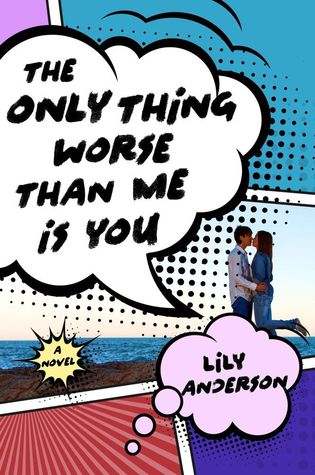 Trixie Watson has two very important goals for senior year: to finally save enough to buy the set of Doctor Who figurines at the local comic books store, and to place third in her class and knock Ben West–and his horrendous new mustache that he spent all summer growing–down to number four.

Trixie will do anything to get her name ranked over Ben's, including give up sleep and comic books–well, maybe not comic books–but definitely sleep. After all, the war of Watson v. West is as vicious as the Doctor v. Daleks and Browncoats v. Alliance combined, and it goes all the way back to the infamous monkey bars incident in the first grade. Over a decade later, it's time to declare a champion once and for all.

The war is Trixie's for the winning, until her best friend starts dating Ben's best friend and the two are unceremoniously dumped together and told to play nice. Finding common ground is odious and tooth-pullingly-painful, but Trixie and Ben's cautious truce slowly transforms into a fandom-based tentative friendship. When Trixie's best friend gets expelled for cheating and Trixie cries foul play, however, they have to choose who to believe and which side they're on–and they might not pick the same side.
Why I want it:
Pretty sure I've mentioned this book in a similar post before, but…I just… this book sounds so cute and nerdy and geekish and I love aaaaaaaall of those things in my reads, so yus.  Definite NEED TO PICK UP ASAP!
What do you guys think–have you read any of these…or WANT to?  What did you think of them, if so?  Let me know your thoughts and as always…
Until next time, happy book-ing!