Blood and Magic #3
Genres: New Adult, Urban Fantasy, Magic, Vampires
Publication date: September 30th 2016
Aria's pyrokinetic ability has always been hard to control, and being pulled in so many
directions, isn't making it any easier.

Now she has to help Inarus, a foe turned friend who is being targeted by the Human
Alliance Corporation-the very organization he once worked for.

But the HAC has more than just Inarus in their sights. Aria finds herself going deep into
enemy territory to save a witchling child with never before seen powers, that the HAC
has kidnapped to further their own ends.

Aria has been hired to save a child once before, and she failed. That failure has haunted
her even to this day and she wonnt let herself fail again. With the HAC closing in, and
complications between herself and the Pack rising, Aria has no choice but to succeed. A
child's life is on the line and Aria will risk everything to save that life.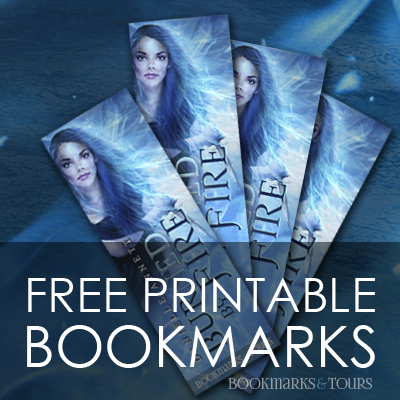 Author Biography

Danielle Annett is a reader, writer, photographer, and blogger. Born in the SF Bay area,
she now resides in Spokane, WA, the primary location for her Blood & Magic
series.

Addicted to coffee at an early age, she spends her restless nights putting pen to paper as
she tries to get all of the stories out of her head before the dogs wake up the rest of the
house and vye for her attention
Want a chance to win the Blood & Magic SERIES?!  (books 1-3, in ebook form?!)
---

Quick Reasons: sheesh, the romance is steamy; I just want to knock Aria's stubbornness out of her at times; my Declan crush is holding strong; hello, cliffhanger, my old friend; action-packed, fast-paced read; it's official, I'm hooked
Huge thanks to Danielle Annett and the crew at Bookmarks & Tours for sending me a free copy of this title in exchange for an honest review! This in no way altered my read of or opinions on this book.
I just… I cannot…. I don't even know where to begin, Penguins. This series? Is addictive, and like a silly waddler, I went and got myself hooked and now have to wait impatiently for the next book in the series. Why do we do this to ourselves, readers?! WHY?! I mean seriously, I should know better, right? Never ever EVER get hooked on a series until the series is completed, that way the heartache of having to wait for the next book to arrive doesn't become a thing. Silly me.
Seriously though, guys–I am ADDICTED to this series, even if I'm slightly irked about all the teaser moments and cliffhangers. Why irked? Because I HAVE to know what happens next! And because my book crush on Declan has reached alarming levels; all I want to do right now is shake some sense into Aria. Seriously, girl–that guy is doing everything he can to win you over. Stop being stubborn, swallow your pride, and give him the chance he deserves! Sheeeeeeeeesh. Characters sometimes, I swear!
The plot is fast-paced and action-filled, once again. Aria remains full of snark and stubborn independence, which I adore her for while loathing it at the same time (because Declan, as I already stated above!) The introduction of witches into the world in this book caught me just slightly off guard, as they hadn't technically been mentioned and I wasn't sure they existed in this reality. The cliffhangers both annoy me (because UGH can they just get together already and let love win?!?!?!) and keep me wanting more. They're also well-done, and woven in to wrap up the main story line of that book but lead into the next one smoothly.
Overall, this is an enthralling, snark-filled series and I cannot WAIT for the next book to be released. While the world-building is perhaps a bit lacking in the finer details (it seems to be left pretty open-ended, to allow for anything and everything to happen/exist), the plot is fast-paced and full of action. I recommend this book–and this series–to lovers of urban fantasy, magical worlds with few rules, and stubborn characters that make you want to shake them sometimes. Danielle Annett has me hooked; I can't wait to see where the next book takes us!
See My Reviews for:
Cursed by Fire (Blood & Magic #1)  |  Kissed by Fire (Blood & Magic #2)
Book Tour Hosted by: