Bookmark Monday
Hosted By:  GUILTLESS READING
Description: Do you have a bookmark you want to share? Just take a photo and link up in the linky!
My Theme:  Fall Leaves
It's October, guys, which means it's OFFICIALLY FALL!  Which means leaves.  Lots and lots and lots of pretty, pretty leaves.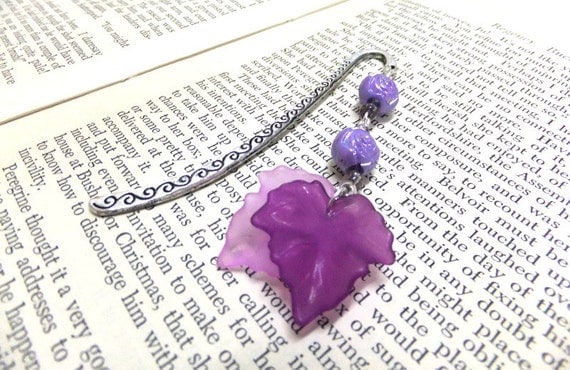 It's PURPLE, and it's gorgeous, and I just–YAS, penguins, YAS!  Seriously though, how great would those leaves look dangling over the spine of a book?  I'm thinking it would be beautiful.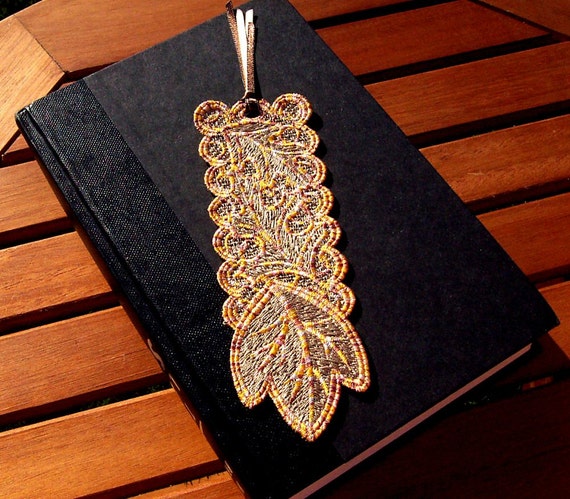 It's beautiful, and it's gold, and it sparkles, and it's also got a Celtic knot sort of feel… I want to pet it.  Is that weird?  I don't care if it is, I WANT to pet it.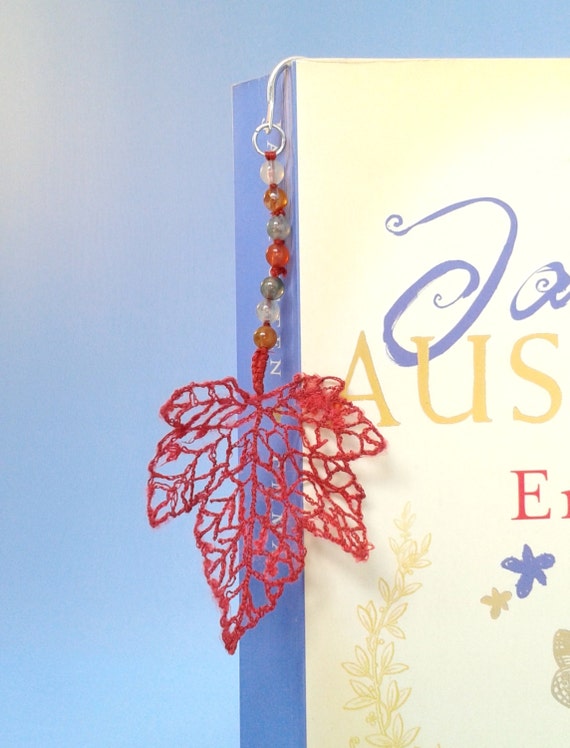 Not only is this embroidered, but it LOOKS like a fall leaf–all spindly and crackled and crunchity like the best fall leaves are.  Except, you know, this one won't crunch.  Win!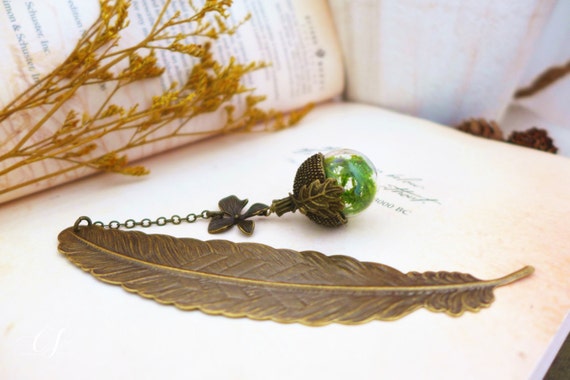 THIS TOTALLY COUNTS, it has leaves on the side so don't give me your lip, penguins! Also, it's an acorn.  Also, it's on a feather.  Also, it's completely beautiful so I don't care what you say!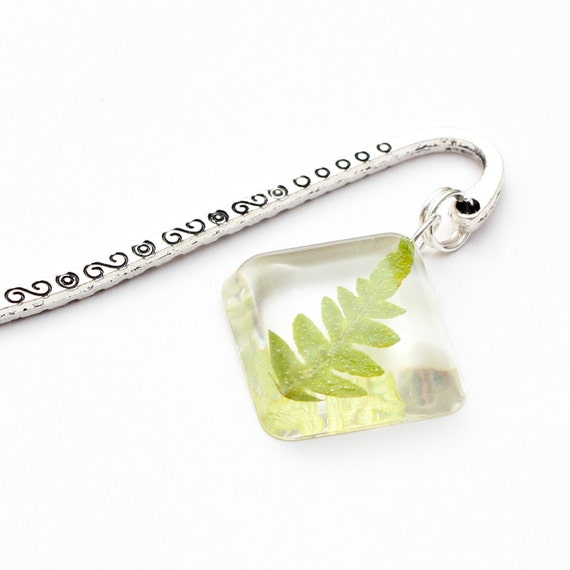 And finally, an actual real life leaf!  Seriously, I LOVE pieces like this–that combine nature and artwork.  So glamorous.  So wonderful.
Which are your favorites from this batch?  Have any bookmarks you've discovered recently you'd like to share with me?  Let me know below!
Until next time, happy book-ing!