Stacking the Shelves
Hosted by:  Tynga's Reviews
Description: Stacking The Shelves is all about sharing the books you are adding to your shelves, may it be physical or virtual. This means you can include books you buy in physical store or online, books you borrow from friends or the library, review books, gifts and of course ebooks!
Hello hello!  How is everyone today?  I hope you're all fantabulous!
My week, overall, was fairly quiet.  I had a doctor appointment on Wednesday, a last-minute diabetes checkup before I move in order to get my prescriptions refilled and covered until I can find a doctor/get in to see a doctor in Indiana.  They did a BUNCH of stuff while I was there:  gave me a flu shot (and yes, I AM one of those lucky people who end up with symptoms from the shot that emulate the flu); cleaned out my ears (oh, my penguins, guys–the world is SO much louder than I'm used to!); and drew blood for labs.  My A1C (hemoglobin A1C, for those who don't know–the thing that measures how my blood sugars have been doing for the past 3 months) was 6.1, which is AWESOME and I'm so super happy with that.  That means my sugars, in general, have averaged about 109.  For a type 1 diabetic, this is really great control!
I have an appointment Monday with an OB-GYN to talk about my options in regards to (sorry, men) birth control, as I figure I'd better start being a responsible single adult about this and since I have the opportunity before I leave…. Well, yah know.  I'm leaning toward the copper coil IUD, but I'm sort of terrified.  I have a slight skin sensitivity to metal, though I don't think copper plays a part in that–just nickel mostly.  I've done my research, and I KNOW most women who have nickel sensitivities don't usually have an issue with the IUD.  It's the best option for me, as I know hormones cause HUGE blood sugar issues in type 1 diabetic patients and I don't want to go that route because hello, awesome control the last five or so years now!  The PA I went to see called over to the OB office and asked them for their recommendations, and they said for type 1s they like to use the copper coil, which is reassuring.  So I'm informed, and I know this is my best bet…but I have a problem with overthinking and doubting my decisions.  Any words of advice from you folk out there?  Or words of encouragement?  We all know the internet is the big scary negativity monster; there are more horror stories out there than anything else.
What else, what else….
We're nearing the end of October!  Which means in just a few short weeks, I should probably think about starting to fill up boxes and go through my things.  They took my weight while I was at the doctor this last week, and I'm at 122 lbs.  I've NEVER in my life weighed this–I'm hoping I can keep it there, because I'm loving how I feel about myself here.  But this means a lot of my clothes no longer fit me right, so I plan on going through all the clothes I haven't worn in forever and deciding which ones to keep and which to throw out.  I imagine I'll be getting rid of MOST of my clothes, because…well, they're huge on me basically.
And…I think that's about it for this week!  I DID buy myself a few books this week, for a change–there were some pretty awesome deals going on–and I'll be getting my preorders in the mail (FINALLY!) in the next few days, so those'll be going up on next week's wrapup.  YAY, I'm so excited about them!
How has the world been treating all of you?  And again, if you've any words of advice or encouragement for me, PLEASE comment–I'd looooove to hear what you have to say!
Recently Received
from publishers/edelweiss/netgalley
(for blog tours)
from authors/publishers
(for review)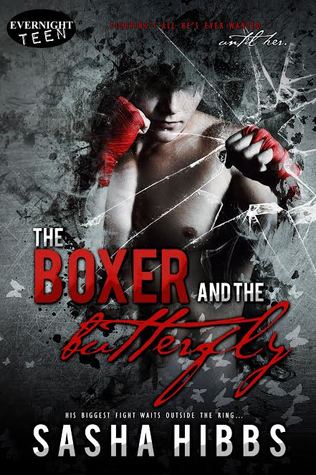 Free Downloads


Recently Purchased
ebooks
What are some of the books YOU picked up/added to your shelves (either real or virtual?)  Let me know below, or link me to your own Stacking the Shelves!
Until next time, happy book-ing!