Bookmark Monday
Hosted By:  GUILTLESS READING
Description: Do you have a bookmark you want to share? Just take a photo and link up in the linky!
My Theme:  Outer Space
Because HELLO, Gemina comes out this month and I am SO SUPER EXCITED (I already preordered my copy, along with the second illustrated Harry Potter because EPIC PREORDER SALE OF AWESOME!)
So obvs I had to celebrate somehow.
I switched this up just a bit–click on the image to go to the etsy shop, guys!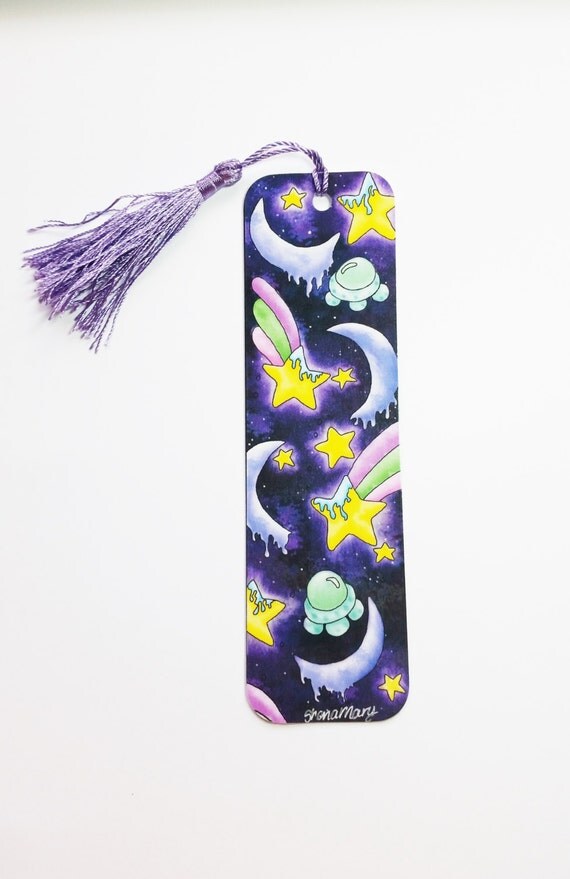 I love the colors.  I love the design.  I LOVE LOVE LOVE how adorable this is, I mean just look at it–super super adorable.  I want this gracing my pages!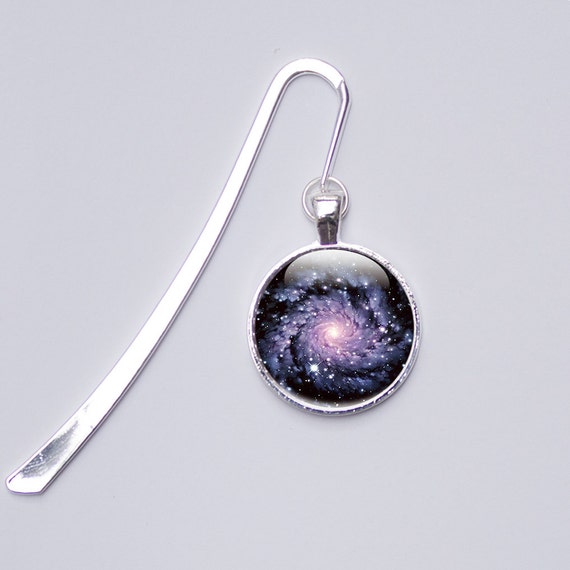 I could LOSE myself in this bookmark, guys.  I mean seriously, forget about the book I'm trying to read–this page saver and I?  Destiny.  Total destiny.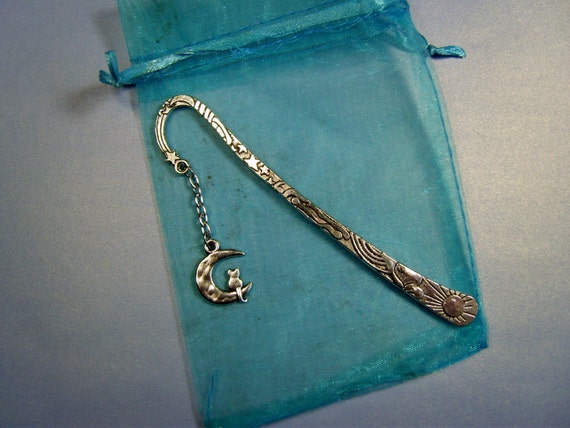 Is there room on that moon for me, dear kitty?  I would give up almost anything to sit up there with you and look down on the world–or catch falling stars.  Please?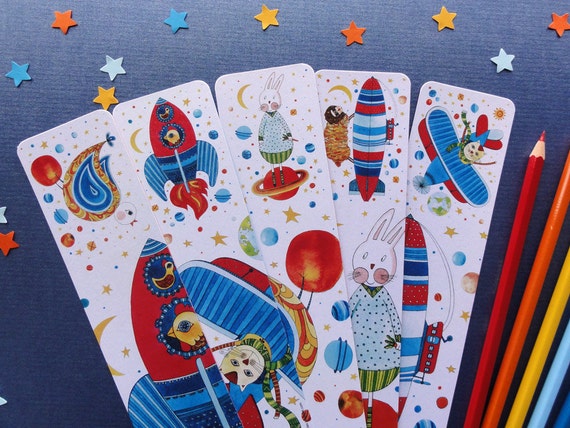 These are cute and whimsical and colorful and just… I mean, sure, it's farm animals in space…but can anyone say charming?!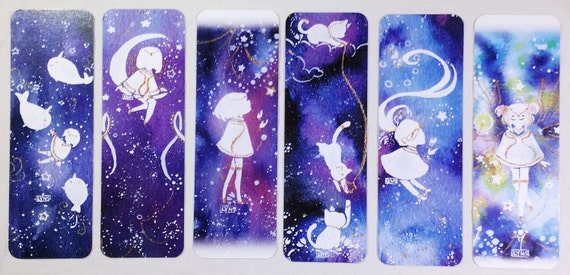 And finally, THESE gorgeous things.  I love the colors.  I love that the characters are done in negative space.  I LOOOOVE…pretty much everything about them.  GIMME GIMME GIMME!
Which are your favorites from this batch?  Have any bookmarks you've discovered recently you'd like to share with me?  Let me know below!
Until next time, happy book-ing!