Bookmark Monday
Hosted By:  GUILTLESS READING
Description: Do you have a bookmark you want to share? Just take a photo and link up in the linky!
My Theme:  The Tree of Life
Because I've always been SUPER intrigued by Tree of Life mythologies/stories–and it's super pretty to look at the different depictions!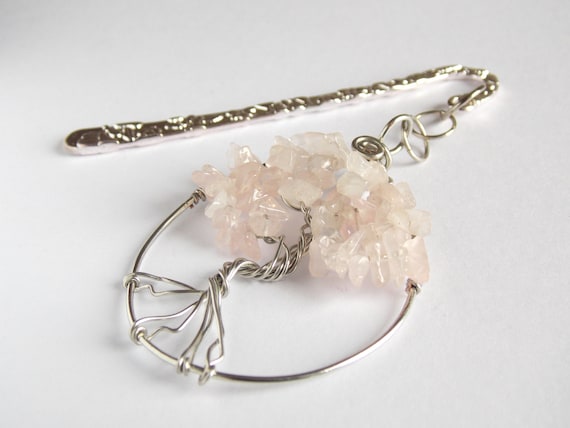 Rose Quartz Leaves, by PhillipaJaneDesigns
This shop offers several different color choices, and they're all super gorgeous and intricate.  I LOVE the wire work going on here!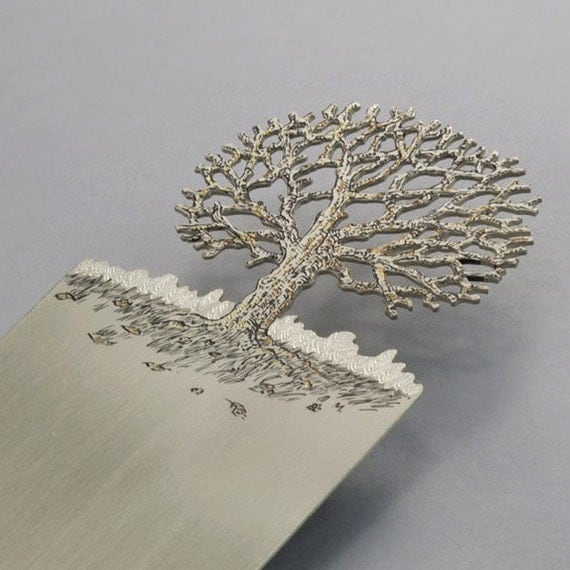 Stunning in Silver, by silverleafitaly
This is probably the most expensive bookmark I've EVER featured here EVER, but…LOOK AT IT!  The tiny details are so so stunning, and had to have taken a LOT of practice and patience.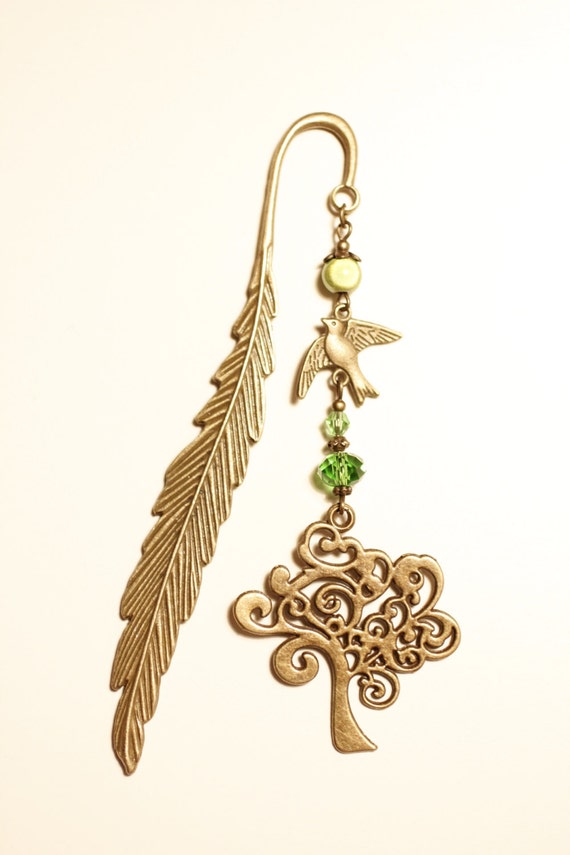 There's just something so slight and delicate about this piece.  Also, I'm a sucker for feathers and birds, so there's that too.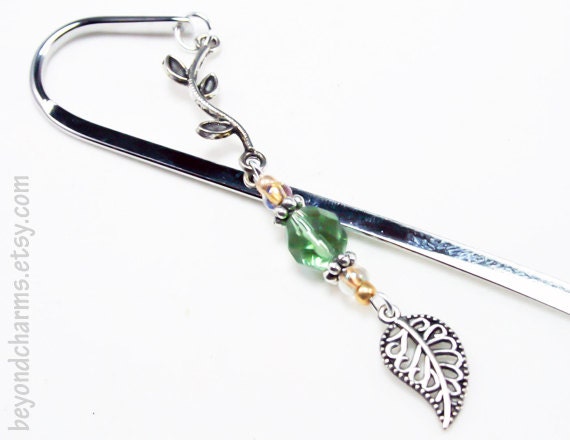 Leaf and Stem, by beyondcharms
So…this is a slightly different take on "tree"–but I still like it?  It's probably one of the most unique bookmarks I've come across so far, which means it gets huge kudos from me for creativity.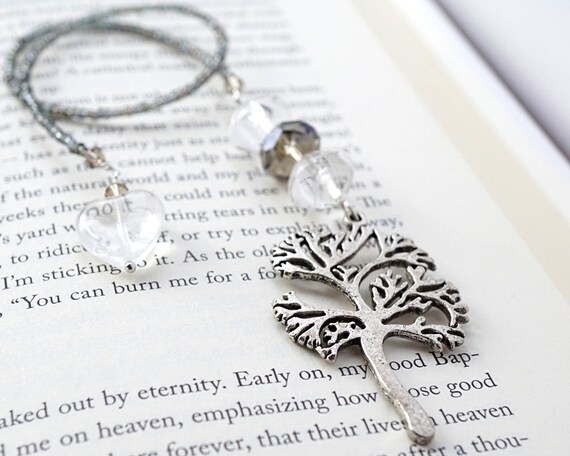 Roots and Heart, by KapKaDesign
And finally, probably my favorite from this batch!  It's so super simple, but I adore the heart bead at one end and the tree of life at the other.  There's just something so poetic about how the artist crafted this one, I think!
Which are your favorites from this batch?  Have any bookmarks you've discovered recently you'd like to share with me?  Let me know below!
Until next time, happy book-ing!