HOSTED BY: The Broke and The Bookish
DESCRIPTION:  Top Ten Tuesday is an original feature/weekly meme created here at The Broke and the Bookish in June 2010. This feature was created because we are particularly fond of lists here at The Broke and the Bookish. We'd love to share our lists with other bookish folks and would LOVE to see your top ten lists!

Last week's theme: Ten Books that have Been on Your Shelf (or TBR) From Before You Started Blogging
But you all know me:  I looooooooove to shake things up!  So instead, I'm giving you:
Top Ten Favorite GIFs of EVAR (and the Appropriate Moments to Use Them!)
because I looooooove GIFs, okay?!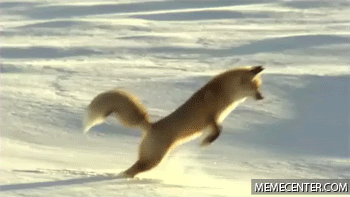 Especially appropriate when:  talking about books; talking about buying books; actually buying books; opening bookish presents; gifting bookish presents to yourself in the middle of a very hard (or very easy) work week because BOOKS; randomly finding a book on your TOP TEN MUST READ ASAP! list in the middle of the street during rush hour; and–surprisingly?–all forms of cake.
I mean… I suppose the one with Sam Winchester also serves a purpose, but…there's just something about THIS one that seems appropriate for any occasion.  For instance–you scare someone off with your insane (though totally justified!) obsession with penguins.  This GIF?  That moment?  GOLD.
Because WHAT are you going to do with people who argue about why penguins are always better?!  This is MY igloo on MY frozen scrap of internet, get out of here with your beavers are the bomb diggity talk!  No.  Better yet, FORGET you ever loved beavers in the first place.  Penguins today, penguins tomorrow, penguins FOREVAR!
Please, penguins, PLEASE use this to warn me if there are spoilers approaching!  For one–appropriate GIFing is appropriate.  For two, I will adore you more than I already do!

The surest way to bludgeon my heart and make it go all gloopy?  Send me anything penguin.  Your other safe bet?  Shower me in tuna fish (preferably of the chocolate-y, gooey, yummy deliciousness variety!  In other words…send me candy, not tuna fish, but call it tuna fish because what kind of penguin would I be otherwise?!)
For those times the pesky beaver enthusiasts decide you need a stern talking to about your penguin issues.  Call in the giraffes, and let's just see who's boss about what around here!
Because sometimes you just gotta beat up the world to get your point across.  Also works in moments of:  excited flailing; post heartbreak freak-out; and, incredibly, as stress relief!  I mean, just LOOK at the adorable goobheads!
A bit harsh, but I IMAGINE you've already done all but shove the book down the poor unfortunate soul's throat by this point.  Sometimes, a book to the face is just what the book doctor ordered–AND the perfect incentive to boot!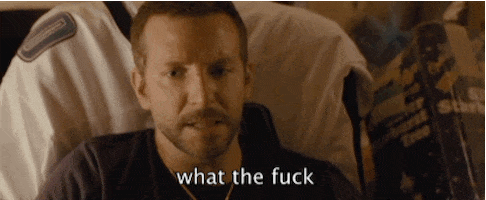 Of course, sometimes it's the BOOK that needs to be punished.  How dare it break your poor little penguin floof heart, anyway!  HOW.  DARE.  IT.
TRUTH.
What GIFs are sacred in YOUR social media world?  Do you even use GIFs to drive home your points?  Feel free to share your thoughts with me in the comments, or link me to your own Top Ten Tuesday!
Until next time, happy book-ing!