Bookmark Monday
Hosted By:  GUILTLESS READING
Description: Do you have a bookmark you want to share? Just take a photo and link up in the linky!
My Theme: 

The Mighty T-Rex!
Because…I needed to feel a bit bigger than I am tonight.  Who better to show me how, than the King of the Dinos?!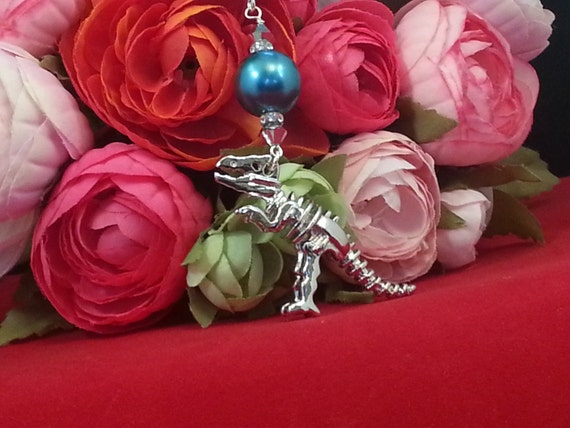 T-Riffic Ribbon, by ChristyBows
There's something appealing and gorgeous about the silver charm against the blue beading?  I just…So pretty!  Who says Kings can't wear fine jewels, anyway?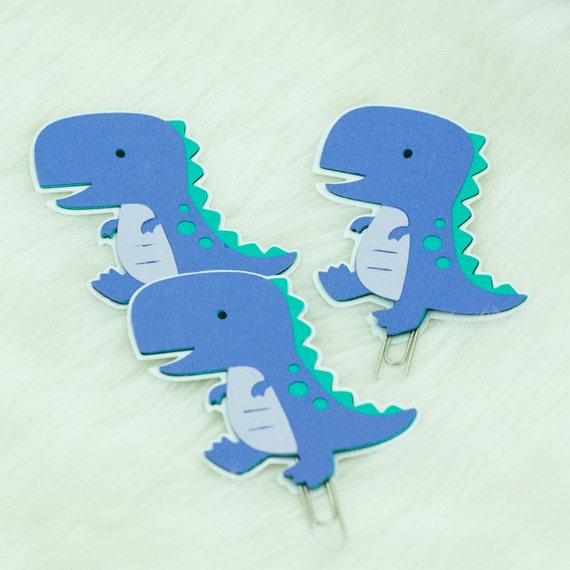 T-Rexified, by StayMagicalStudios
These are just absolutely adorable–can you imagine them peeking out at you from the top of your current reading obsession?  NEEEEEEED!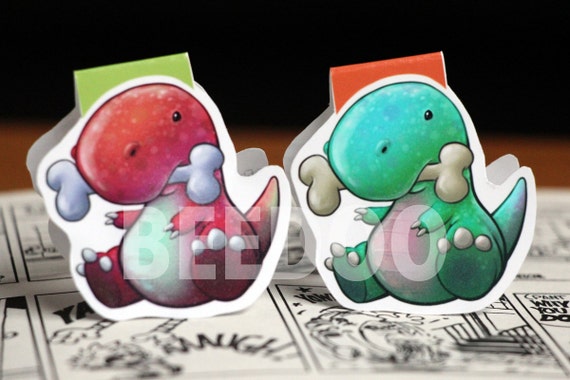 I know there's a watermark in the middle of this, BUT HELLO, someone call 9-1-1 because these babies just ran away with my heeeeeeart!  They're frikkity-frackle adorbs.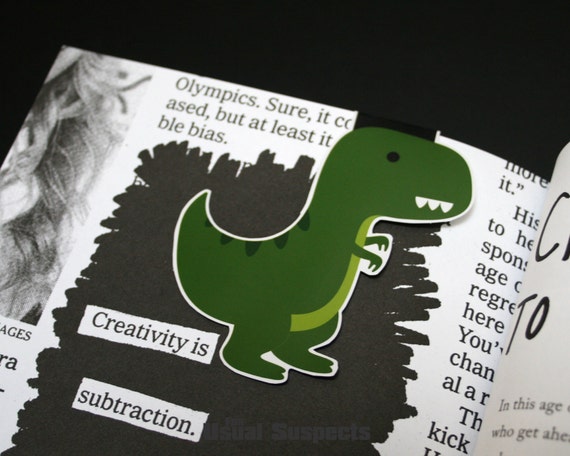 And where there are babies, there MUST be a family (I mean…you know, unless you're in the middle of a Disney movie.)  I sort of love the silly chompers on this guy!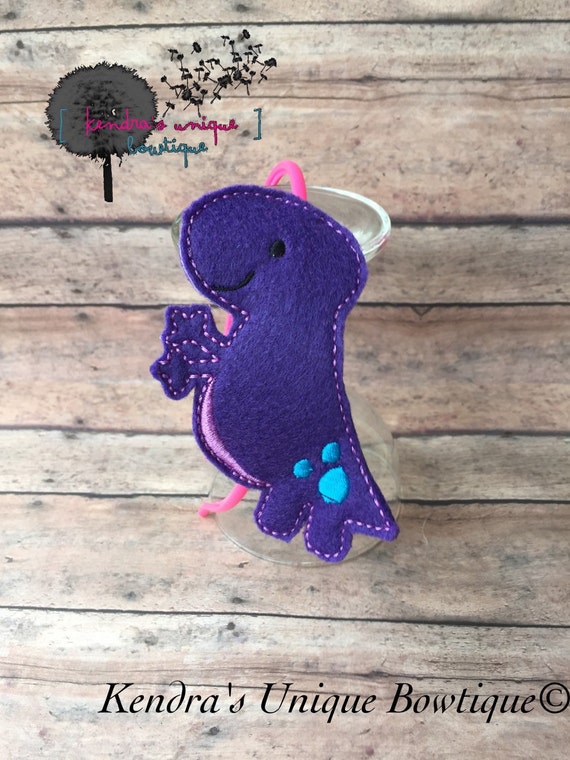 pe(R)pl(EX)ed, by KendrasBowtique
And finally, a little splash of color–because why not go purple?!  I mean really, who says the big bad can't wear pretty colors?!
Which are your favorites from this batch?  Have any bookmarks you've discovered recently you'd like to share with me?  Let me know below!
Until next time, happy book-ing!