WISHLIST WEDNESDAY
Hosted By:  PEN TO PAPER
Description: Wishlist Wednesday is a book blog hop where we will post about one book per week that has been on our wishlist for some time, or just added (it's entirely up to you), that we can't wait to get off the wishlist and onto our wonderful shelves..
I'm all about breaking bending the rules to my will, so I'm switching it up!  I'm going to do four books–two that are out in the wild, and two soon-t0-be released! Click the covers to be taken to the Goodreads page!
Books in the Wild
The Hoodoo Apprentice #1

Be careful what you search for…

Emma Guthrie expects this summer to be like any other in the South Carolina Lowcountry–hot and steamy with plenty of beach time alongside her best friend and secret crush, Cooper Beaumont, and Emma's ever-present twin brother, Jack. But then a mysterious eighteenth-century message in a bottle surfaces, revealing a hidden pirate bounty. Lured by the adventure, the trio discovers the treasure and unwittingly unleashes an ancient Gullah curse that attacks Jack with the wicked flesh-eating Creep and promises to steal Cooper's soul on his approaching sixteenth birthday.

When a strange girl appears, bent on revenge; demon dogs become a threat; and Jack turns into a walking skeleton; Emma has no choice but to learn hoodoo magic to undo the hex, all before summer—and her friends–are lost forever.
Why I want it:  There's just something about demon dogs, revenge stories, and walking skeletons.  Plus, hoodoo?!  I mean really, this just sounds SOOPAH interesting.  I want to know more.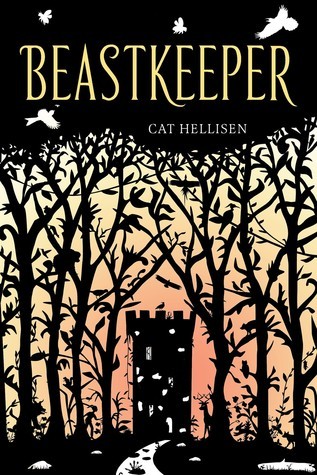 Sarah has always been on the move. Her mother hates the cold, so every few months her parents pack their bags and drag her off after the sun. She's grown up lonely and longing for magic. She doesn't know that it's magic her parents are running from.

When Sarah's mother walks out on their family, all the strange old magic they have tried to hide from comes rising into their mundane world. Her father begins to change into something wild and beastly, but before his transformation is complete, he takes Sarah to her grandparents—people she has never met, didn't even know were still alive.

Deep in the forest, in a crumbling ruin of a castle, Sarah begins to untangle the layers of curses affecting her family bloodlines, until she discovers that the curse has carried over to her, too. The day she falls in love for the first time, Sarah will transform into a beast . . . unless she can figure out a way to break the curse forever.
Why I want it:  I mean, talk about putting a whole new spin on Beauty and the Beast!  This book has been on my wishlist for aaaaaages…and I still haven't picked it up.  What's wrong with me?!
Books Soon-to-Be
Of Light and Darkness #2

Months after their brutal victory over Aiden and his hierarchy of Wizards, Charlotte and Valek have returned from Prague to their home in the Bohemian Occult City. However, this time, they are joined by their new band of misfit, magical friends. In the light of day, all seems to be at peace now that the Regime has been toppled, and the coven of rogue monsters has finally found their freedom. But Charlotte soon discovers that much like her adopted Vampire family, she has developed a strange addiction of her own. Her new disease is destroying her from the inside out, and Valek finds himself at a loss as he defies all odds to save her life. Danger continues to lurk around every corner and they realize that their happily-ever-after has not ended so happily after all, in this highly anticipated sequel of the Of Light and Darkness series.
Why I want it:  I fell in LOOOOOVE with Of Light and Darkness, and now I need to know what happens next.  I NEED TO, okay?!  I just… I need.  I NEEEEEEEEEED.  Apparently that's all the explanation you're getting from me about this book.  Deal with it.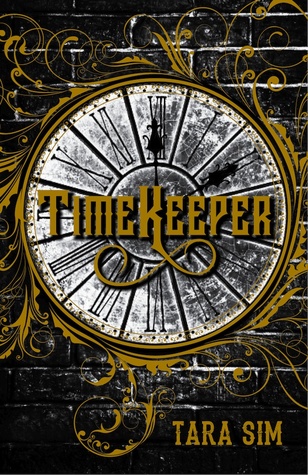 Timekeeper #1

Two o'clock was missing.

In an alternate Victorian world controlled by clock towers, a damaged clock can fracture time—and a destroyed one can stop it completely.

It's a truth that seventeen-year-old clock mechanic Danny Hart knows all too well; his father has been trapped in a Stopped town east of London for three years. Though Danny is a prodigy who can repair not only clockwork, but the very fabric of time, his fixation with staging a rescue is quickly becoming a concern to his superiors.

And so they assign him to Enfield, a town where the tower seems to be forever plagued with problems. Danny's new apprentice both annoys and intrigues him, and though the boy is eager to work, he maintains a secretive distance. Danny soon discovers why: he is the tower's clock spirit, a mythical being that oversees Enfield's time. Though the boys are drawn together by their loneliness, Danny knows falling in love with a clock spirit is forbidden, and means risking everything he's fought to achieve.

But when a series of bombings at nearby towers threaten to Stop more cities, Danny must race to prevent Enfield from becoming the next target or he'll not only lose his father, but the boy he loves, forever.

The stunning first novel in a new trilogy by debut author Tara Sim, Timekeeper is perfect for fans of Cassandra Clare and Victoria Schwab.
Why I want it:  First of all…a book about time?!  Like, this seriously reminds me of the clocks in Terry Pratchett's Discworld, so with that alone I'm intrigued.  Also, I went to the twitter chat for this book a few weeks ago and OH, MY PENGUINS!  The book teasers we got?  GORGEOUS.  So yeah.  Must have this book!
What do you guys think–have you read any of these…or WANT to?  What did you think of them, if so?  Let me know your thoughts below or link me to your Wishlist Wednesday post, and as always…
Until next time, happy book-ing!