WISHLIST WEDNESDAY
Hosted By:  PEN TO PAPER
Description: Wishlist Wednesday is a book blog hop where we will post about one book per week that has been on our wishlist for some time, or just added (it's entirely up to you), that we can't wait to get off the wishlist and onto our wonderful shelves..
I'm all about breaking bending the rules to my will, so I'm switching it up!  I'm going to do four books–two that are out in the wild, and two soon-t0-be released! Click the covers to be taken to the Goodreads page!
Books Soon-to-Be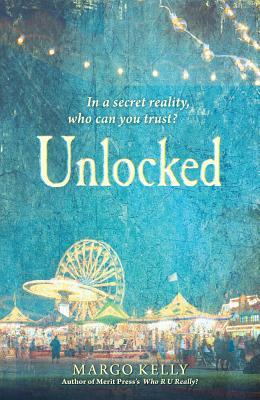 17-year-old Hannah is losing her grip on reality, which is affecting not only her but her friends and family too. She wrecked the car when bugs crawled over her hands, but were the creepy things even real? Now someone is moving Hannah's possessions around in her room, or is she imagining that also? Why does she feel like she isn't in control of her own brain anymore? Hannah is terrified she's headed for a horrible life in and out of the mental institution, just like her dad.

When her friends bail, Hannah is left floundering. Her boyfriend, Manny, doesn't believe her wild stories, and new girl Chelsea is practically replacing her at school. Only artsy outsider and self-proclaimed occult expert, Plug, agrees to help Hannah discover the truth, but even he can't help Hannah reclaim her mind from whatever is taking over. She'll have to do that on her own, especially if she wants to save her friends, her mom, and herself.
Why I want it:  This just sounds so intriguing and dramatic and mysterious and…sort of creepy, all at once?!  And I looooove those types of books, so–definitely looking forward to this one!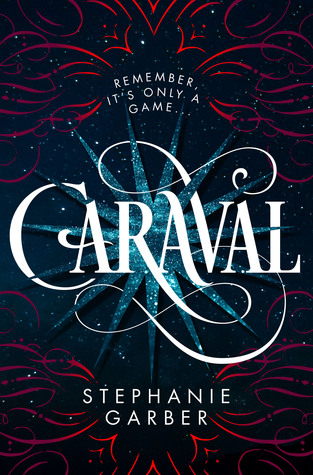 Before you enter the world of Caraval, you must remember that it's all a game . . .

Scarlett has never left the tiny island where she and her beloved sister, Tella, live with their ruthless father. Now Scarlett's father has arranged a marriage for her, and Scarlett thinks her dreams of seeing Caraval, the legendary, once-a-year performance where the audience participates in the show, are over.

Then, Scarlett's long-dreamt of invitation to Caraval finally arrives. So, Tella enlists a mysterious sailor's help to whisk Scarlett away to this year's show. But as soon as the trio arrives, Tella is kidnapped by Caraval's mastermind organizer, Legend.

Scarlett has been told that everything that happens during Caraval is only an elaborate performance. But she nonetheless soon becomes enmeshed in a game of love, heartbreak, and magic with her sister, with Legend, and with the other players in the game. And whether Caraval is real or not, she must find Tella before the five nights of the game are over, a dangerous domino effect of consequences is set off, and her sister disappears forever.
Why I want it: Pretty much the same reasons as above–interesting, mysterious, dramatic, creepy… Yeah, I'm definitely in a readerly mood right now!
Books in the Wild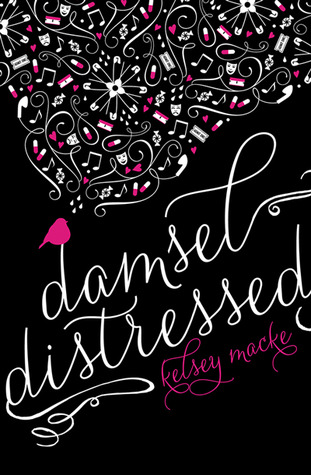 Hot girls get the fairy tales. No one cares about the stepsisters' story. Those girls don't get a sweet little ending; they get a lifetime of longing.

Imogen Keegen has never had a happily ever after–in fact, she doesn't think they are possible. Ever since her mother's death seven years ago, Imogen has pulled herself in and out of therapy, struggled with an "emotionally disturbed" special ed. label, and loathed her perma-plus-sized status.

When Imogen's new stepsister, the evil and gorgeous Ella Cinder, moves in down the hall, Imogen begins losing grip on the pieces she's been trying to hold together. The only things that gave her solace–the theatre, cheese fries, and her best friend, Grant–aren't enough to save her from her pain this time.

While Imogen is enjoying her moment in the spotlight after the high school musical, the journal pages containing her darkest thoughts get put on display. Now, Imogen must resign herself to be crushed under the ever-increasing weight of her pain, or finally accept the starring role in her own life story.

And maybe even find herself a happily ever after.
Why I want it:  I mean…do I really have to explain my reasons for this one?  Really?  REALLY?!  I didn't think so.
Trixie Watson has two very important goals for senior year: to finally save enough to buy the set of Doctor Who figurines at the local comic books store, and to place third in her class and knock Ben West–and his horrendous new mustache that he spent all summer growing–down to number four.

Trixie will do anything to get her name ranked over Ben's, including give up sleep and comic books–well, maybe not comic books–but definitely sleep. After all, the war of Watson v. West is as vicious as the Doctor v. Daleks and Browncoats v. Alliance combined, and it goes all the way back to the infamous monkey bars incident in the first grade. Over a decade later, it's time to declare a champion once and for all.

The war is Trixie's for the winning, until her best friend starts dating Ben's best friend and the two are unceremoniously dumped together and told to play nice. Finding common ground is odious and tooth-pullingly-painful, but Trixie and Ben's cautious truce slowly transforms into a fandom-based tentative friendship. When Trixie's best friend gets expelled for cheating and Trixie cries foul play, however, they have to choose who to believe and which side they're on–and they might not pick the same side.
Why I want it: You probably don't know this about me, but I.  LOVE.  Doctor Who.  So really, that's all it took to make me NEED this book.  Excuse me while I go drool in a corner now.
What do you guys think–have you read any of these…or WANT to?  What did you think of them, if so?  Let me know your thoughts below or link me to your Wishlist Wednesday post, and as always…
Until next time, happy book-ing!