HOSTED BY: The Broke and The Bookish
DESCRIPTION:  Top Ten Tuesday is an original feature/weekly meme created here at The Broke and the Bookish in June 2010. This feature was created because we are particularly fond of lists here at The Broke and the Bookish. We'd love to share our lists with other bookish folks and would LOVE to see your top ten lists!

This week's theme: Top Ten Favorite 2016 Babies
My Theme: Top Ten Favorite UNAPPRECIATED 2016 Babies (and by babies, I mean books, obviously)
And by 2016…we mean those that have been released so far, or existed already, obviously.  Or at least, I do.  I dunno about the rest of y'all.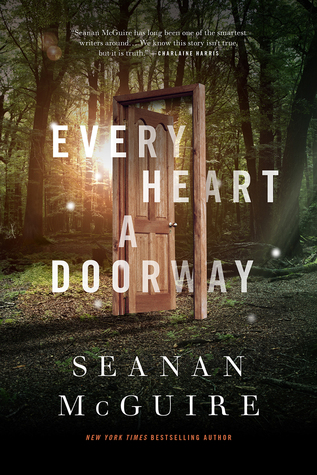 I just finished this a few days ago, but let me tell you what:  it immediately jumped to the very top of my "favorite reads for 2016" list.  Why, you ask?
Quick Reasons: I am SCREECHING right now!; this is sort of likeThe Nightmare Before Christmas meets Miss Peregrine's Home for Peculiar Children…and I ADORED it!; creeptastic, gorgeous, addictively detailed prose; entertaining, quirky, exciting characters; this story is SO unique; an awesome spin on the idea of "make believe," "the imagination," or "Neverland"
I mean sure, it's got some of the same tropes we see in almost every NA/romance novel…but I have a major soft spot for super powers and antiheroes.  Book two, PLEASE exist soon!
Quick Reasons: holy hot penguins, guys!; this romance is steamy and dangerous and my type of perfect; I have a thing for men who call their women "darling" and this book satisfied that; drama, angst, and turmoil—oh my!; the world-building is inventive and intriguing; the characters leap off the page; I NEED BOOK TWO
Every now and then, the sliver of my heart reserved for dystopians and heartache opens up and BEGS me to fill it.  I picked up THIS book during one of these episodes, and have never looked  back.
Quick Reasons: future readers be warned: 77% is a life ruiner moment; this book is gritty, unique, and all sorts of epic; I've never read anything QUITE like it; I need book two like yesterday; awesome characters; "the chosen one"…but not really; all-around wonderful
The people in this book?  Absolutely OUT of their cotton-picking minds.  And yet there are echoes of those same thoughts even today.  This is SUCH a powerful read!
Quick Reasons: life-ruiner!; the world in 1922 was absolutely terrifying, I am so glad I didn't live there; this historical fiction is SUPER important, even today; lots of focus on human nature and ingrained paranoia; atmospheric, beautiful prose; the main character has a ton of personal growth; snarky, sassy characters made for some entertaining dialogue
I cannot EVEN with this book, guys!  I will never think of organ donation the same way again–and I am much better for it.
Quick Reasons: oh my goodness, my poor heart!; this..this book…I am a babbling, incoherent idiot right now; this book needs to be read; the emotions, the challenging subject matter; I want to be friends with these characters, they could teach me so much; I can't even compute what I just read; this book is GORGEOUS, guys; I feel a book hangover coming on
Which is exactly what this book did to my emotions:  wrecked them.  It wrecked them SO hardcore.
Quick Reasons: like the title suggests, this book WRECKED me; comfort zone? what even is that? I don't think I know anymore; there's an interesting play on "unreliable narrators" and "omniscient narrators" going on throughout this book that made this both frustrating, and intriguing; I don't know what to feel right now; this book will shatter every perspective you think you have…and piece it back together in a different way
This was such a weird, interesting, exciting book–I adored it, so much.  Also, that cover is kind of brilliant.
Quick Reasons: ohmahgosh, I can't even; this book will MAKE you reconsider the world; there's no escaping the twist and lure of "good vs. bad" going on in these pages; this will turn you on your head and make you see things upside down…and you'll let it; gorgeous, melodic prose; hard-hitting story; dramatic, action-packed mystery—a race to the finish line
I mean… you all knew Natalia Jaster would wind up on this list eventually, right?  RIGHT?!  If you didn't expect her, you really should have.
Quick Reasons: Natalia Jaster, you've broken me again!; this is an awesome, inventive, beautiful retelling; the characters are quirky, flawed in all the right ways, and well-rounded; the love story is gorgeously paced; the mystery and flair for drama throughout lends a ton of action and adventure to the plot; this read is a TON of fun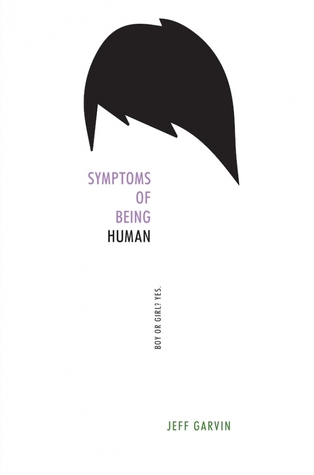 I know this is one of the *better* known books on this list, but I LOVED it, guys.  Can you forgive me for wanting to rave about it here?!
Quick Reasons: good god this book!; realistic, endearing, believable characters; lots of angst, drama, and confusion; delicious ambiguity; yet another book that will change your view of the world; this novel is SO IMPORTANT; well-written, sensitive, and amazing
Not only is this one unappreciated, it has a pretty poor goodreads rating.  Maybe I read a different version than anyone else, but…I really enjoyed this one?  Sure, it's weird, and the ending is quite abrupt…but I didn't think it was THAT bad.
Quick Reasons: OHMAHGOSH, ohmahgosh, this book is insanely intense; I took a huge step out of my comfort zone for this read—and am so glad I did!; lots of plot twists and moments that caught me off-guard; lots of pretty, "makes you think" moments; the prose is beautiful and well-done; the characters are vibrant and unique; the plot is action-packed and full of mystery from the beginning; THIS BOOK IS SO GOOD!
What books made YOUR TTT this week (either favorite or least favorite reads?) Feel free to share your thoughts with me in the comments, or link me to your own Top Ten Tuesday!
Until next time, happy book-ing!