The Sunday Post
Hosted by:  Caffeinated Book Reviewer
Description:  The Sunday Post is a chance to share News. A post to recap the past week, showcase books and things we have received and share news about what is coming up for the week on our blog. This is your news post, so personalize it! Include as much as you want or as little. Be creative, it can be a vlog or just a showcase of your goodies.
to all the awesome daddy penguins out there!  I hope today treats you kindly and gives you a chance to kick back and relax!
To all my other penguins:  happy HIP HIP HOORAY, it's another day! to you.  Unless it's your birthday, in which case, happy HIP HIP HOORAY, today is YOUR day! to you.
I tried to turn on an audiobook at work this morning…and quickly realized how very NOT good an idea this was.  I get super into the book I'm listening to, and then–like any book addict worth their chapters–get super upset whenever an interruption happens.  As you can imagine, in my line of work….interruptions are sort of a consistent guarantee.  Of course, I was also sort of grouchy this morning, which didn't help.  It worked out though–I listened to my book while stocking the cooler and cleaning windows (because organizing/cleaning always helps me get out of my grump? someone explain this to me?)
I found a dime from 1940! in my drawer this morning, and couldn't resist bringing it home to the hubster.  He's got sort of a fascinated obsession with old/foreign coin, so I try to snag them when I find them (obviously I exchange them out for the same amount from my wallet–I promise you, I'm not just randomly stealing cents!  SENSE, on the other hand, I could do with a bit of help)  Of course, this means his collection has grown just a bit more…but they're small, so it's all good.  (I can just hear HIM now:  "It BETTER be good, I put up with all your books!" )
Speaking of books, there's a new widget on my page!  Maybe you've noticed it?  It's titled something like "Let's Buddy!" and is, for all intents and purposes, the ever-growing collection of books I eventually need to get around to reading.  Feel free to click it and go through my shelves; if you see anything you'd like to buddy read, I'm sure you know by now what to do!
Also, IT'S SUNDAY! (obviously, or this post wouldn't exist yet)  That means it's time for a new "choose my book" poll!  Last week's top three were quite the mixed bag; let's see what you guys throw me this week!  Remember, I'll read the top three (in order of most votes to least).
The Lovelies @ Chasing Faerytales want to talk The Good and Bad with Multi-Perspective Books
Claire @ BlankSlaters posted The Perfect Book Boyfriend
Jen the Bookavid wants to know, Is Sharing Your Negative Reviews Mean?
Cait @ Paper Fury wants to tell YOU What a Book Blogger Actually Does
Giselle @ Xpresso Reads brings you How to Bookstagram in 9 Easy Steps
Rashika @ The Social Potato gives you the 7 Ways to Tell You're in a Blogging Slump
Annika @ Hiding Books wants to set you straight with Bookish Confessions: I'm too old for YA?!
Taylor @ Taylor A Martin wants to share the Things I Wish I'd Known Before Becoming an Obsessive Reader
Kayla @ My Book Muse wants to discuss why I Have No Desire to Attend Book Signings…
Cait @ Paper Fury ALSO shares My Most Peculiar & Somewhat Insensible #WriterConfessions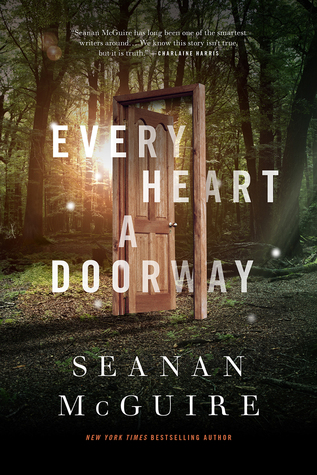 (audiobook–82% done)
Valentina, by S.E. Lynes
Whisper (Whisper, #1), by Dana Faletti
Miss Peregrine's Home for Peculiar Children (Miss Peregrine's Peculiar Children, #1), by Ransom Riggs
Freakboy, by Kristin Elizabeth Clark
AND THAT'S A WRAP!
Have any fun stories you'd like to share?  How about book recs?  Music?  Funny Disney spoof videos?  Adorable animals doing adorable things?!  Feel free to share down below–or link me to your own weekly wrap up!
Until next time, happy book-ing!