FRIDAY FINDS
Hosted By:  Babs @ Babs Book Bistro
Description:  FRIDAY FINDS showcases the books you 'found' and added to your To Be Read (TBR) list… whether you found them online, or in a bookstore, or in the library — wherever!(they aren't necessarily books you purchased).
As  always, these are all epic finds under $2.00 $5.00 on Amazon Kindle!
Click the cover to be taken to the goodreads page!
$1.99 Deals
A SACRED OATH
A FALLEN ANGEL
A FORBIDDEN LOVE

Romance was not part of Nora Grey's plan. She's never been particularly attracted to the boys at her school, no matter how hard her best friend, Vee, pushes them at her. Not until Patch comes along. With his easy smile and eyes that seem to see inside her, Patch draws Nora to him against her better judgment.

But after a series of terrifying encounters, Nora's not sure whom to trust. Patch seems to be everywhere she is and seems to know more about her than her closest friends. She can't decide whether she should fall into his arms or run and hide. And when she tries to seek some answers, she finds herself near a truth that is way more unsettling than anything Patch makes her feel.

For she is right in the middle of an ancient battle between the immortal and those that have fallen – and, when it comes to choosing sides, the wrong choice will cost Nora her life.
I live in a world without magic or miracles. A place where there are no clairvoyants or shapeshifters, no angels or superhuman boys to save you. A place where people die and music disintegrates and things suck. I am pressed so hard against the earth by the weight of reality that some days I wonder how I am still able to lift my feet to walk.

Former piano prodigy Nastya Kashnikov wants two things: to get through high school without anyone learning about her past and to make the boy who took everything from her—her identity, her spirit, her will to live—pay.

Josh Bennett's story is no secret: every person he loves has been taken from his life until, at seventeen years old, there is no one left. Now all he wants is be left alone and people allow it because when your name is synonymous with death, everyone tends to give you your space.

Everyone except Nastya, the mysterious new girl at school who starts showing up and won't go away until she's insinuated herself into every aspect of his life. But the more he gets to know her, the more of an enigma she becomes. As their relationship intensifies and the unanswered questions begin to pile up, he starts to wonder if he will ever learn the secrets she's been hiding—or if he even wants to.

The Sea of Tranquility is a rich, intense, and brilliantly imagined story about a lonely boy, an emotionally fragile girl, and the miracle of second chances.
I'm telling you why we broke up, Ed. I'm writing it in this letter, the whole truth of why it happened.

Min Green and Ed Slaterton are breaking up, so Min is writing Ed a letter and giving him a box. Inside the box is why they broke up. Two bottle caps, a movie ticket, a folded note, a box of matches, a protractor, books, a toy truck, a pair of ugly earrings, a comb from a motel room, and every other item collected over the course of a giddy, intimate, heartbreaking relationship. Item after item is illustrated and accounted for, and then the box, like a girlfriend, will be dumped.
Found as a baby, on a bed of moss under an old growth tree, Cedar s beginning was a mystery. As she began her sixth grade year, Cedar resembled her namesake with her wild mane of brown hair, her sinewy body, and deer-like eyes. She makes her first true friend, a new student, Phillip, with whom she shares her special woodland spot along with the gifts it brings.

When Cedar falls suddenly ill, Phillip discovers that her health is connected to the fate of the forest where she was found. Their special woods are threatened by an impending development, so they create a plan to save it which includes a hospital, a getaway car, and a protest.
Thirteen-year-old Meg envies her sister's beauty and popularity. Her feelings don't make it any easier for her to cope with Molly's strange illness and eventual death.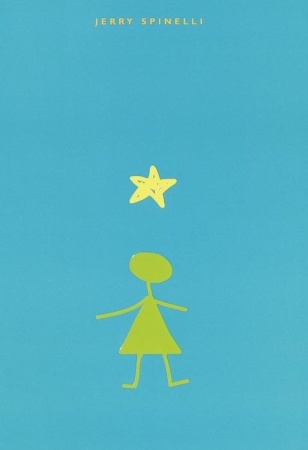 From the day she arrives at quiet Mica High in a burst of color and sound, hallways hum "Stargirl." She captures Leo Borlock's heart with one smile. She sparks a school-spirit revolution with one cheer. The students of Mica High are enchanted. Until they are not. Leo urges her to become the very thing that can destroy her – normal.
$2.99 Deals
Calpurnia Virginia Tate is eleven years old in 1899 when she wonders why the yellow grasshoppers in her Texas backyard are so much bigger than the green ones. With a little help from her notoriously cantankerous grandfather, an avid naturalist, she figures out that the green grasshoppers are easier to see against the yellow grass, so they are eaten before they can get any larger.

As Callie explores the natural world around her, she develops a close relationship with her grandfather, navigates the dangers of living with six brothers, and comes up against just what it means to be a girl at the turn of the century.

Debut author Jacqueline Kelly deftly brings Callie and her family to life, capturing a year of growing up with unique sensitivity and a wry wit.
Humans and androids crowd the raucous streets of New Beijing. A deadly plague ravages the population. From space, a ruthless lunar people watch, waiting to make their move. No one knows that Earth's fate hinges on one girl.

Cinder, a gifted mechanic, is a cyborg. She's a second-class citizen with a mysterious past, reviled by her stepmother and blamed for her stepsister's illness. But when her life becomes intertwined with the handsome Prince Kai's, she suddenly finds herself at the center of an intergalactic struggle, and a forbidden attraction. Caught between duty and freedom, loyalty and betrayal, she must uncover secrets about her past in order to protect her world's future.
Welp, there you go!  Some awesome reads for epic prices!  Have you guys read any of them?  Are there any you're dying to read and bought immediately?  Let me know your thoughts below!
Until next time, happy book-ing!