Bookmark Monday
Hosted By:  GUILTLESS READING
Description:Do you have a bookmark you want to share? Just take a photo and link up in the linky!
My Theme:  Wolves and Dream Catchers
Because they sort of go hand-in-hand, don't they?  Also, they're both gooooorgeous.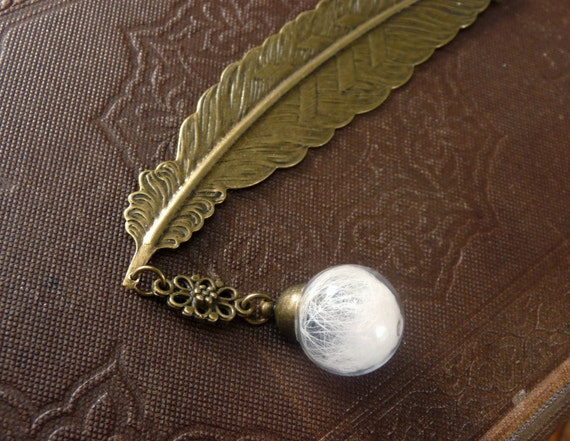 This one?  Has real wolf fur inside it, which I just think is awesome!  I love the feather and color contrasts, too-soooo pretty!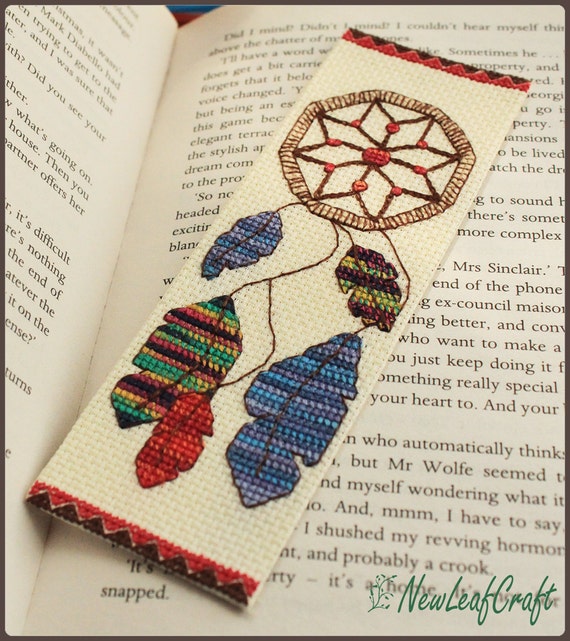 Stitching Dreams, by NewLeafCraft
Download the pattern, and you can make your very own!  There are SO MANY color options you could pick from, I just can't even.  I wish I knew how to cross stitch.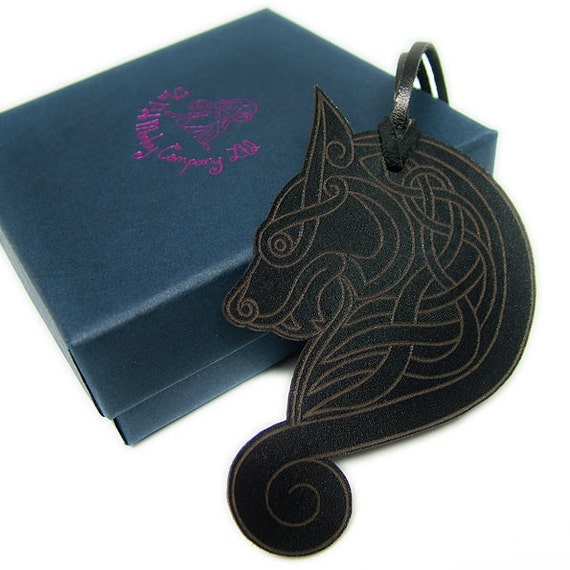 Celtic Wolf, by ThePinkMonkeyCompany
Isn't this GORGEOUS?!  I'm always so fascinated by Celtic knots–they're so so pretty to look at!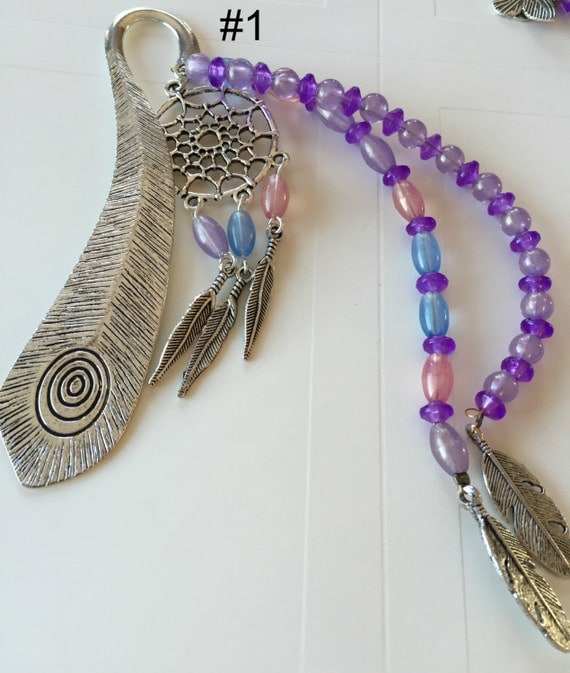 Beaded Dreams, by FireHorseSpirit
Again, this is absolutely stunning.  I love the color combo for this one, but there are several others in their shop to choose from as well!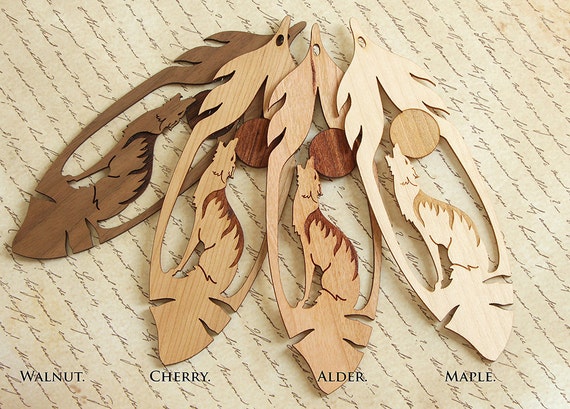 I love everything about this one–the fact it's wood, that they're in feathers, that the moon is there as well… SO pretty!  And you can add your own embellishments, if you want!
And there you have it!  Five unique bookmarks for your page-saving needs!  Which are your favorites from this batch?  Have any bookmarks you've discovered recently you'd like to share with me?  Let me know below!
Until next time, happy book-ing!