The Sunday Post
Hosted by:  Caffeinated Book Reviewer
Description:  The Sunday Post is a chance to share News. A post to recap the past week, showcase books and things we have received and share news about what is coming up for the week on our blog. This is your news post, so personalize it! Include as much as you want or as little. Be creative, it can be a vlog or just a showcase of your goodies.
Happy Sunday, everybody!  And Happy Memorial Day, tomorrow.
I hope the past week has treated you well…and that the next week treats you even better!
Things have been pretty quiet this week.  The husband and I had an employee appreciation dinner Tuesday.  I felt SOOPAH pretty.  See?!
It was sort of weird, though.  The "bosses" just sort of sat at their own table and ignored the rest of us.  Ah, well.  The food was soopah yummy.
Have any of you been having trouble navigating my page with the new menu?  Have you figured out that while there ARE drop-down boxes, there are also clickies in the main menu itself?  Let me know if this is confusing for you all, and I'll work on fixing it!
I chopped my hair off the other day…and then dyed it.  It's PURPLE!…but at most angles it looks sort of auburn.  I've done it this way before, but I still luuuuuurves it.  It was time for a change…plus, it's summer time!
Just a reminder:  I'm ALWAYS up for buddy reads!  If there's ever a book you see me haul, or that we talk about in the comments, that you'd like to buddy read with me…feel free to shoot me an email (found on my sidebar), send me a message on goodreads/twitter, or leave me a comment!  I know I've been super busy with ARCs and review requests lately, but I can always make room for other books too!  I promise I don't usually bite!  If you're ever curious what books I own and need to read, feel free to stalk these shelves:
And…that's about it!  How are things treating all of you?  Done anything wild lately?
Book Blitz and Giveaway:  Shining Sea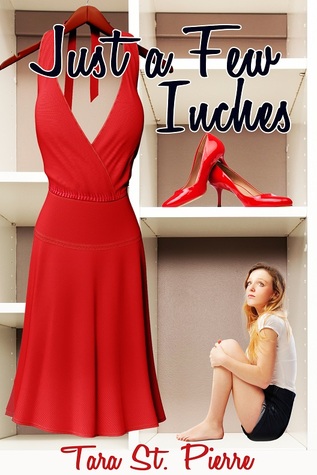 Lila @ The Bookkeeper's Secrets wants to discuss Aesthetics, Materialism, and Why I'm Not a Booktuber
Cilla @ Paved with Books wants to remind us all of the 9 Things I Didn't Realize I'd Forgotten About The Prisoner of Azkaban
Molly @ Molly's Book Nook talks Reader Confessions
Annika @ Hiding Books posted Conversations: "Requirements" for Book Blogs I Follow
Gennifer @ Ready, Set, Read wants to share My Experience with Netgalley!
Nino @ Enchanted Readers wants to give you Tips to Read More
Blog Tour (Review) and Giveaway: Memories of Ash
Grey (The Romany Outcasts #1), by Christi J. Whitney
Shadow (The Romany Outcasts #2), by Christi J. Whitney
AND THAT'S A WRAP!
Have any fun stories you'd like to share?  How about book recs?  Music?  Funny Disney spoof videos?  Adorable animals doing adorable things?!  Feel free to share down below–or link me to your own weekly wrap up!
Until next time, happy book-ing!