HOSTED BY: The Broke and The Bookish
DESCRIPTION:  Top Ten Tuesday is an original feature/weekly meme created here at The Broke and the Bookish in June 2010. This feature was created because we are particularly fond of lists here at The Broke and the Bookish. We'd love to share our lists with other bookish folks and would LOVE to see your top ten lists!

This week's theme: Top Ten Books I Feel Differently About Now that Time has Passed
Buuuuut… I don't really have any for this topic, so I'm changing it!  Because I'm a rebel like that, you know.
Why…. Why are you laughing at me?!  This isn't funny!  (okay, okay, I KNOW you guys are all…
no need to rub it in, alright?!)
Top Ten Bookish Moments on Instant Replay
And by this, I mean…five moments I'd HATE to have on instant replay, and five moments I'd LOVE to have on instant replay.  Because whyyyyy not?!
Instant NOPEplay
The Branding Scene
Can anyone say OOOOOW?!  That's all I could think during this scene.  For one, she's branded not once, not twice, BUT SIX!?!?! times.  For two, she's denied anesthetic.  For three, she stays awake the whole time!  I mean… she's a tough cookie.  I'd hate to meet her in a dark alleyway.
Let's break this down into non-spoilery pieces, yes?
THAT ENDING!
NUUUUUUH, NOT JUDE!
WAIT, WHO WAS IT?!?!?!?! Please tell me neither.  Please?!
Yup. That about sums it up…without, you know, summing up anything.
Hagrid's Walk to the Castle
If you say you weren't bawling like a baby at this point, you're so totally lying.  It's okay.  We can AAAAAALL see right through you.
Every Ambiguous Ending, EVER
This includes the endings of:  The Strange and Beautiful Sorrows of Ava Lavender ; The Love that Split the World ; The Night Circus ; and The Dark Tower (series)
because ambiguous endings?!  Are the LIFE and DEATH of me, I swear.
ALL OF THIS
I'm just going to hurl a list at you.  Non-spoilery, promise!
Prim.  Rue.  Cinna.  PRIM.  PEETA.  ugh, ugh, kill me noooooow.
Forever Replay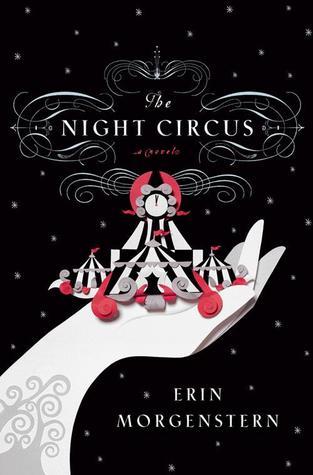 EVERY.  SINGLE.  MOMENT.
(particularly of the tented variety)
BECAUSE HULLOOOOO!?!?!  This book is gorgeous.  I want to crawl between the words, force myself into the story via line spaces, and just LIVE in this book.  This circus?  To die for.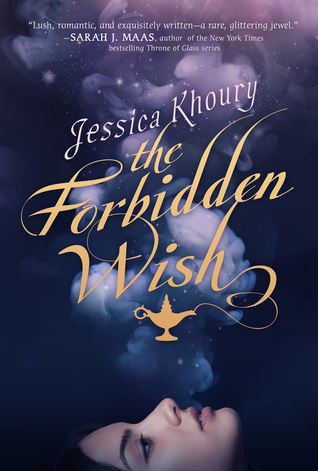 Because THIS is the type of genie I can get behind!  I mean, I just LOOOOOOVE Zahra.  SO much.  Did I mention I love Zahra?!
Every Ginny Weasley book moment EVER.
She is a BAD ASS, and I can't even with how much I adore her.  I wish the movies had made her…MORE.  Because movie-Ginny?  Not such a fan.
EVERY.  AMBIGUOUS ENDING.  EVER.
I mean, forget that I also put this on my Instant NOPEplay list for just a second, okay?  Books with endings that make you stop, and THINK, and then squee or throw the book at a wall or squee AND throw the book at a wall?!  Those books are THE BESTEST.
All Things Liam Stewart.
Because this boy is my spirit animal, guys.  I get such MASSIVE butterflies just reading about him, I can't even… If it were legal to marry a book, the hubby might have something to worry about.
And that's it!
What moments would make YOUR Instant NOPEplay?  Your Forever Replay?  Feel free to share your thoughts with me in the comments, or link me to your own Top Ten Tuesday!
Until next time, happy book-ing!