Bookmark Monday
Hosted By:  GUILTLESS READING
Description:Do you have a bookmark you want to share? Just take a photo and link up in the linky!
My Theme: Unicorns!
Because HULLO!  Unicorns are goooooorgeous.  Also, they usually come with rainbows, and rainbows are gorgeous too so…DOUBLE THE GORGEOUS!
Okay, okay, I think you aaaaaaall get the point.  Let's get to the page savers, shall we?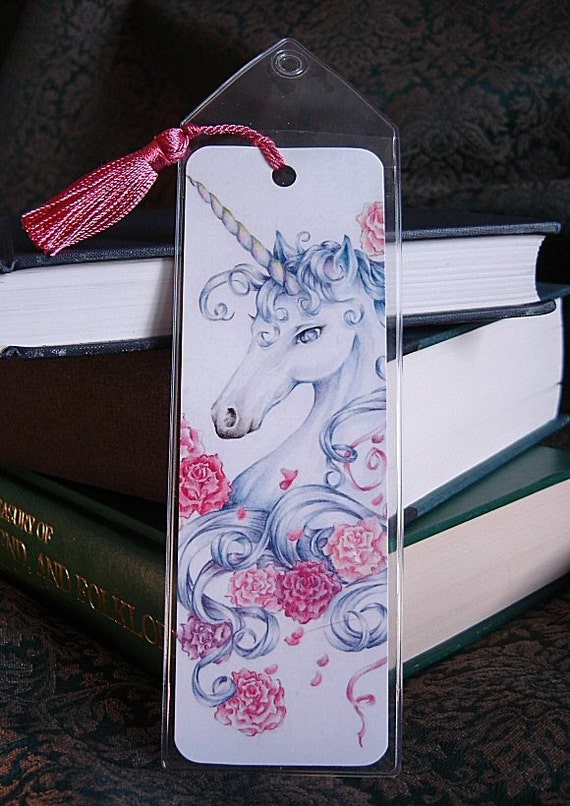 Unicorn Ribbons, by ShannonValentine
I absolutely ADORE the color pallet the artist chose for this–those pinks against the gorgeous blue/grey of the unicorn?!  Stunning.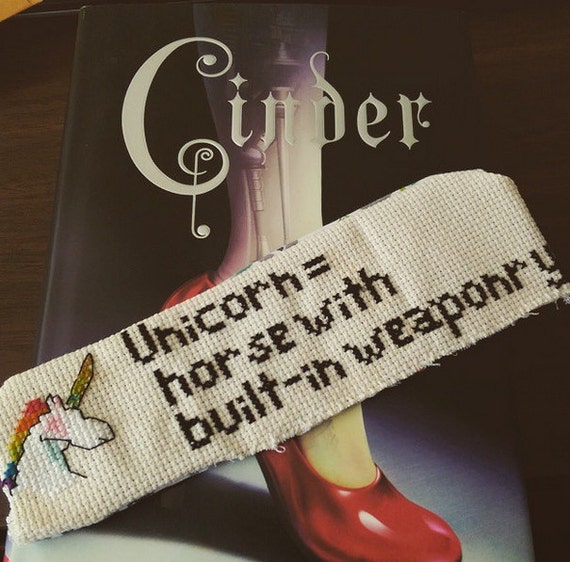 Weapon of Choice, by ExquisitelyGeek
Lol–I can't argue with that logic.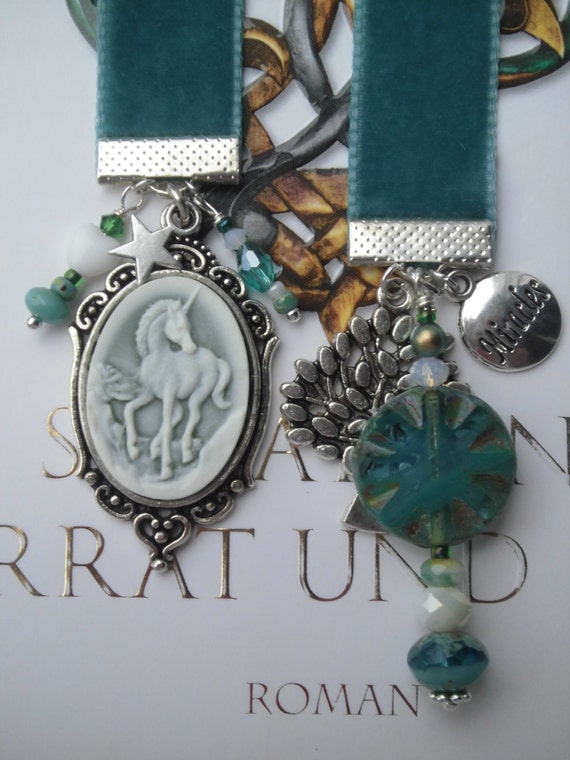 Velvet Silhouette, by AmyJanetsBookmarks
I have a huge soft spot for anything silhouette.  I have a bigger soft spot for this specific color.  I have THE BIGGEST soft spot for the words "velvet" and "silhouette"–they're just SO MUCH FUN to say, especially together!  It's like my tongue is feasting.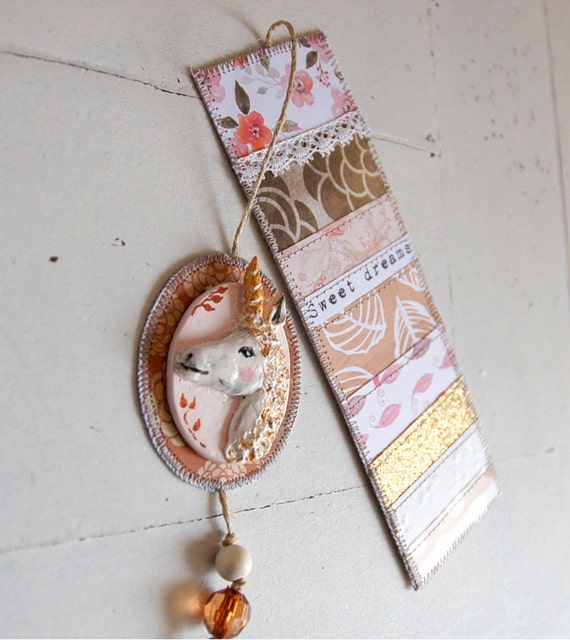 Totem Unicorn, by EphemereCollection
Call me crazy, but I think this is just GORRRRGEOUS.  I don't even know why…though the color choices?  Spot on.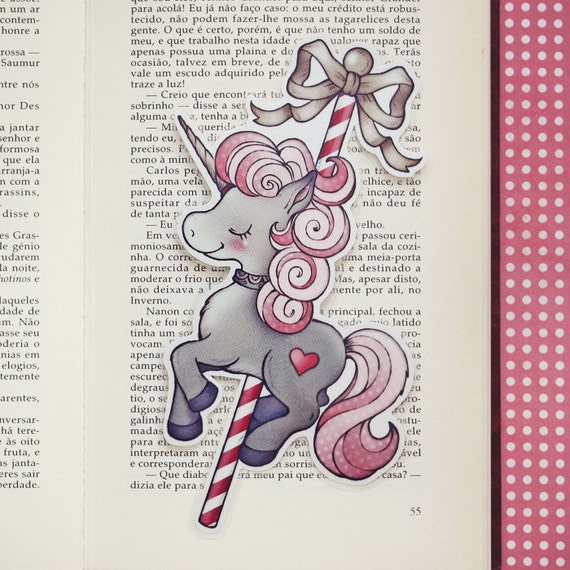 Carnival Unicorn, by ribonitachocolat
You know…if you have extra money and want to buy me every single bookmark this artist has on offer through their shop, I wouldn't argue.  I just ADORE their art style–SOOPAH adorbs!  I need them all.
And there you have it!  Five unicorn bookmarks for your page-saving needs!  Which are your favorites from this batch?  Have any bookmarks you've discovered recently you'd like to share with me?  Let me know below!
Until next time, happy book-ing!