The Sunday Post
Hosted by:  Caffeinated Book Reviewer
Description:  The Sunday Post is a chance to share News. A post to recap the past week, showcase books and things we have received and share news about what is coming up for the week on our blog. This is your news post, so personalize it! Include as much as you want or as little. Be creative, it can be a vlog or just a showcase of your goodies.
I didn't get nearly as much done this week as I wanted to.  I spent most of my two days off work lounging around being lazy, which I guess was nice in a way, but…my reading suffered from it.  A lot.  Oh well, I'll try to get back on track this week.
There are 7! days left for you to enter the giveaway I'm hosting for Geneva Lee's new book release.  Remember, it's for a Swag Pack of swaggity awesomeness (or, at least, I imagine it is.)  Interested?  Check out the reminder post here.
The husband and I are HUGE Lego video game nerds.  The other night, we decided to start our newest one together instead of playing separately.  It's been an interesting experience.  If our characters wander too far apart, the screen splits into two portions.  This is cool, because it means we have more freedom to explore.  The problem is, the screen doesn't split exactly in half–it moves and shifts and goes all topsy-turvy.  In the midst of chaotic battle scenes, it's easy to lose track of where your character is.  Still, we have a good time "accidentally" beating each other up and laughing about it.
Anyone but Ivy Pocket, by Caleb Krisp…
Cover Reveal and Giveaway: Gilt
The World of The Hunger Games–Auction Announcement
It's All About Me, and Who I Am (Tag)
Blog Tour and Giveaway: Ivy Pocket
on Audiobook–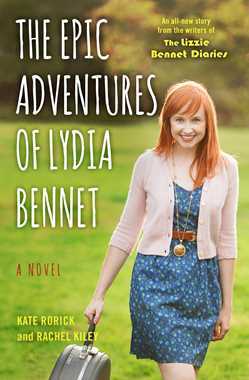 This Old Heart of Mine, by A.J. Compton
Nereyda @ Nick and Nereyda's Infinite Book List wants to talk Book Themes I Stay Away From
The Broke and the Bookish wants to discuss The "life/work/reading" Balancing Act
Molly @ Molly's Book Nook wants to discuss Bullying and Blogger Professionalism: An Observation After BEA
AND THAT'S A WRAP!
Have any fun stories you'd like to share?  How about book recs?  Music?  Funny Disney spoof videos?  Adorable animals doing adorable things?!  Feel free to share down below–or link me to your own weekly wrap up!
Until next time, happy book-ing!