WISHLIST WEDNESDAY
HOSTED BY:  PEN TO PAPER
DESCRIPTION: WISHLIST WEDNESDAY IS A BOOK BLOG HOP WHERE WE WILL POST ABOUT ONE BOOK PER WEEK THAT HAS BEEN ON OUR WISHLIST FOR SOME TIME, OR JUST ADDED (IT'S ENTIRELY UP TO YOU), THAT WE CAN'T WAIT TO GET OFF THE WISHLIST AND ONTO OUR WONDERFUL SHELVES.
I'm all about breaking bending the rules to my will, so I'm switching it up!  I'm going to do four books that are out in the wild! Click the covers to be taken to the Goodreads page!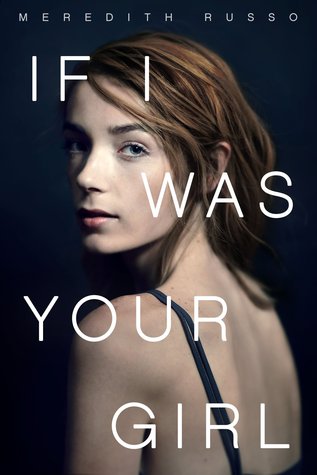 Amanda Hardy is the new girl in school in Lambertville, Tennessee. Like any other girl, all she wants is to make friends and fit in. But Amanda is keeping a secret. There's a reason why she transferred schools for her senior year, and why she's determined not to get too close to anyone.

And then she meets Grant Everett. Grant is unlike anyone she's ever met—open, honest, kind—and Amanda can't help but start to let him into her life. As they spend more time together, she finds herself yearning to share with Grant everything about herself…including her past. But she's terrified that once she tells Grant the truth, he won't be able to see past it.

Because the secret that Amanda's been keeping? It's that she used to be Andrew.
Why I want it:  I am ALL ABOUT characters with deep, dark secrets.  Bring it on, books!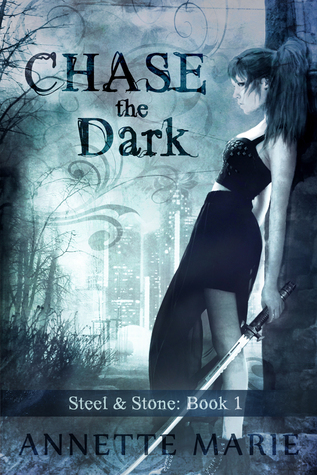 Piper Griffiths wants one thing in life: To become a Consul, a keeper of the peace between humans and daemons. There are three obstacles in her way.

The first is Lyre. Incubus. Hotter than hell and with a wicked streak to match. His greatest mission in life is to get Piper into bed and otherwise annoy the crap out of her. The second is Ash. Draconian. Powerful. Dangerous. He knows too much and reveals nothing. Also, disturbingly attractive — and scary. Did she mention scary?

The third is the Sahar Stone. Top secret magical weapon of mass destruction. Previously hidden in her Consulate until thieves broke in, went on a murder spree, and disappeared with the weapon.

And they left Piper to take the fall for their crimes.

Now she's on the run, her dreams of becoming a Consul shattered and every daemon in the city gunning to kill her. She's dead on her own, but there's no one she can trust — no one except two entirely untrustworthy daemons … See problems one and two.
Why I want it:  First, this is a series, and I need more of those in my world (actually that's a lie, but let's pretend shall we?)  Second, it just sounds SO interesting?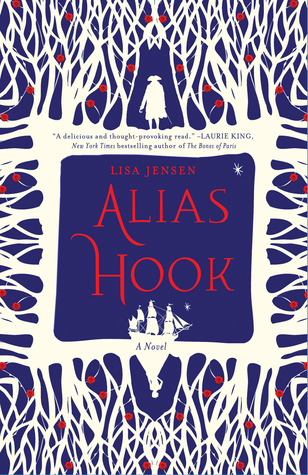 "Every child knows how the story ends. The wicked pirate captain is flung overboard, caught in the jaws of the monster crocodile who drags him down to a watery grave. But it was not yet my time to die. It's my fate to be trapped here forever, in a nightmare of childhood fancy, with that infernal, eternal boy."

Meet Captain James Benjamin Hook, a witty, educated Restoration-era privateer cursed to play villain to a pack of malicious little boys in a pointless war that never ends. But everything changes when Stella Parrish, a forbidden grown woman, dreams her way to the Neverland in defiance of Pan's rules. From the glamour of the Fairy Revels, to the secret ceremonies of the First Tribes, to the mysterious underwater temple beneath the Mermaid Lagoon, the magical forces of the Neverland open up for Stella as they never have for Hook. And in the pirate captain himself, she begins to see someone far more complex than the storybook villain.

With Stella's knowledge of folk and fairy tales, she might be Hook's last chance for redemption and release if they can break his curse before Pan and his warrior boys hunt her down and drag Hook back to their neverending game. Alias Hook by Lisa Jensen is a beautifully and romantically written adult fairy tale.
Why I want it: Hello, internet.  Meet one of my (many) literary addictions:  Peter Pan retellings.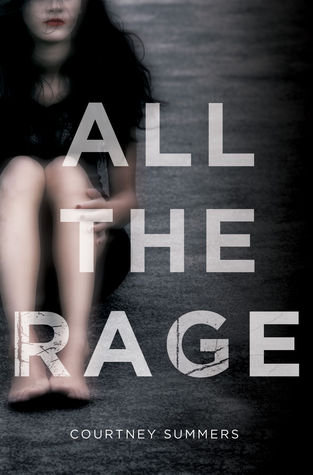 The sheriff's son, Kellan Turner, is not the golden boy everyone thinks he is, and Romy Grey knows that for a fact. Because no one wants to believe a girl from the wrong side of town, the truth about him has cost her everything—friends, family, and her community. Branded a liar and bullied relentlessly by a group of kids she used to hang out with, Romy's only refuge is the diner where she works outside of town. No one knows her name or her past there; she can finally be anonymous. But when a girl with ties to both Romy and Kellan goes missing after a party, and news of him assaulting another girl in a town close by gets out, Romy must decide whether she wants to fight or carry the burden of knowing more girls could get hurt if she doesn't speak up. Nobody believed her the first time—and they certainly won't now — but the cost of her silence might be more than she can bear.

With a shocking conclusion and writing that will absolutely knock you out, All the Rage examines the shame and silence inflicted upon young women after an act of sexual violence, forcing us to ask ourselves: In a culture that refuses to protect its young girls, how can they survive?
Why I want it: I've seen this book literally EVERYWHERE, and I've been super intrigued by it.  I feel like it's one of those books that will really push my comfort zone–I love books like that.
What do you guys think–have you read any of these…or WANT to?  What did you think of them, if so?  Let me know your thoughts below or link me to your Wishlist Wednesday post, and as always…
Until next time, happy book-ing!