Because c'mon–you think those characters with the hearts of ice, the unbreakable wills, the huge tendency to bully DON'T jam out to the mushy-gushy on their iPods sometimes?
I am of the firm opinion that villains, just like everybody else, have a love song they just can't help but…well…LOVE!
This will be a consistent new feature on my blog–probably posted every Monday.  Because there are a LOT of villains, and a LOT of love songs, out there to match… and I'm bound and determined to do it!
If you like this meme, feel free to post up your own–just be sure to link back to mine!
VILLAINOUS LOVE SONGS
The Other Mother
(Coraline, by Neil Gaiman)
I mean…except…coming from The Other Mother, this would be SOOPAH creepy.  Can anyone say RUN AWAY?!?!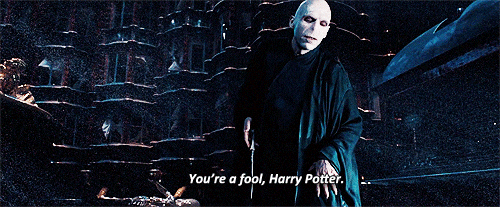 Voldemort
(Harry Potter, by J.K. Rowling)
Because…his soul…is in seven pieces…and I just… Can anyone else see him singing this to himself?  Because I can, and I giggle like a maniac each time I do.
AND THERE YOU HAVE IT!
Villains…and the love songs they don't want anyone to know they rock out to.
If villains in your world had a favorite love song, which would it be?  Let me know what you think of this post below–or feel free to jump in and post your own pairs!
Until next time, happy book-ing!