Bookmark Monday
Hosted By:  GUILTLESS READING
Description:Do you have a bookmark you want to share? Just take a photo and link up in the linky!
My Theme: Weather
Because it's been raining literally ALL DAY so far here in Wyoming, and I felt like using this as inspiration.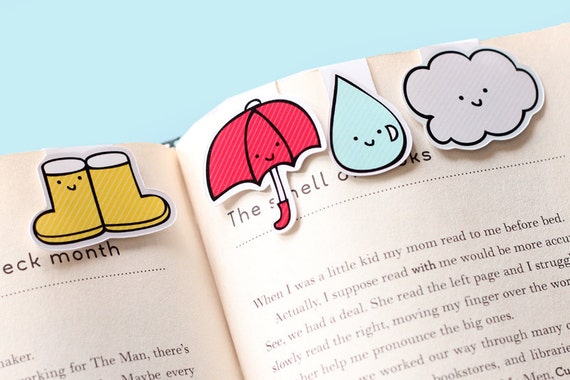 Rainy Day Magnets, by craftedvan
Just look at their cute little faces!  Mahgosh, so much adorbs.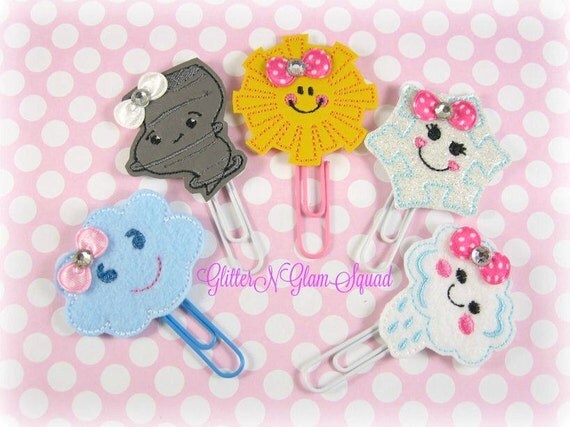 Weather Set, by GlitterNGlamSquad
And to top it all off, they're all topped with a bow!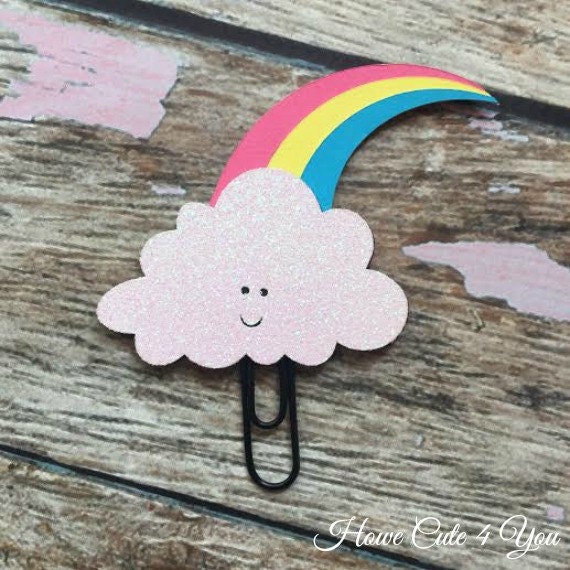 I just wanna snuggle and huggle and cuddle this cutie!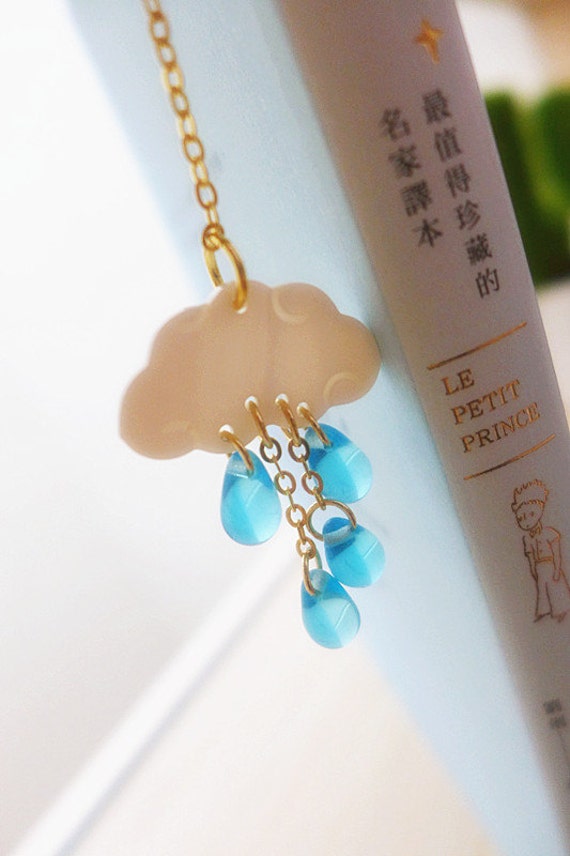 It's just so dangly and pretty and… Yup, that's about it.
And there you have it!  Four weather-y bookmarks for your page-saving needs!  Which are your favorites from this batch?  Have any bookmarks you've discovered recently you'd like to share with me?  Let me know below!
Until next time, happy book-ing!