WISHLIST WEDNESDAY
HOSTED BY:  PEN TO PAPER
DESCRIPTION: WISHLIST WEDNESDAY IS A BOOK BLOG HOP WHERE WE WILL POST ABOUT ONE BOOK PER WEEK THAT HAS BEEN ON OUR WISHLIST FOR SOME TIME, OR JUST ADDED (IT'S ENTIRELY UP TO YOU), THAT WE CAN'T WAIT TO GET OFF THE WISHLIST AND ONTO OUR WONDERFUL SHELVES.
I'm all about breaking bending the rules to my will, so I'm switching it up!  I'm going to do TWO books that haven't been released yet…and two that are out in the wild! Click the covers to be taken to the Goodreads page!
Books Soon-to-Be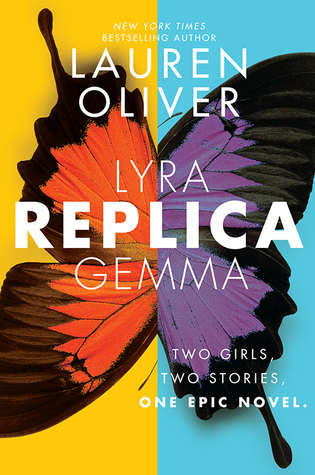 Gemma has been in and out of hospitals since she was born. 'A sickly child', her lonely life to date has revolved around her home, school and one best friend, Alice. But when she discovers her father's connection to the top secret Haven research facility, currently hitting the headlines and under siege by religious fanatics, Gemma decides to leave the sanctuary she's always known to find the institute and determine what is going on there and why her father's name seems inextricably linked to it.

Amidst the frenzy outside the institute's walls, Lyra – or number 24 as she is known as at Haven – and a fellow experimental subject known only as 72, manage to escape. Encountering a world they never knew existed outside the walls of their secluded upbringing , they meet Gemma and, as they try to understand Haven's purpose together, they uncover some earth-shattering secrets that will change the lives of both girls forever…
Why I want it:  I mean….have you met me?!  Also, that cover is gooooorgeous.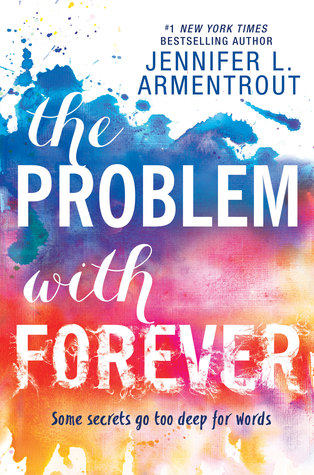 For some people, silence is a weapon. For Mallory "Mouse" Dodge, it's a shield. Growing up, she learned that the best way to survive was to say nothing. And even though it's been four years since her nightmare ended, she's beginning to worry that the fear that holds her back will last a lifetime.

Now, after years of homeschooling with loving adoptive parents, Mallory must face a new milestone—spending her senior year at public high school. But of all the terrifying and exhilarating scenarios she's imagined, there's one she never dreamed of—that she'd run into Rider Stark, the friend and protector she hasn't seen since childhood, on her very first day.

It doesn't take long for Mallory to realize that the connection she shared with Rider never really faded. Yet the deeper their bond grows, the more it becomes apparent that she's not the only one grappling with the lingering scars from the past. And as she watches Rider's life spiral out of control, Mallory faces a choice between staying silent and speaking out—for the people she loves, the life she wants, and the truths that need to be heard.
Why I want it: This book sounds powerful amazing, and I need that in my life.
In the Wild:
Sam Kinnison is a geek, and he's totally fine with that. He has his horror movies, his nerdy friends, World of Warcraft – and until Princess Leia turns up in his bedroom, he doesn't have to worry about girls.

Then Sam meets Camilla. She's beautiful, friendly and completely irrelevant to his life. Sam is determined to ignore her, except that Camilla has a life of her own – and she's decided that he's going to be part of it.

Sam believes that everything he needs to know he can learn from the movies … but now it looks like he's been watching the wrong ones.
Why I want it: Can anybody say this sounds absolutely adorbs?!  Oh, wait–I can!  THIS SOUNDS ABSOLUTELY ADORBS!  There.  Now it's said.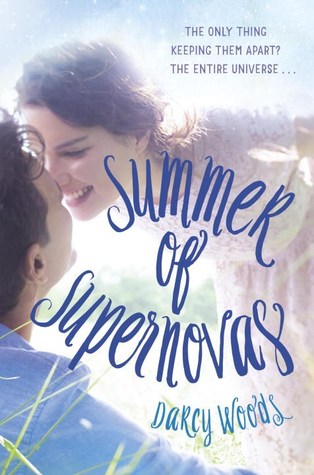 Fans of Jennifer E. Smith and Jenny Han will fall in love with this heartfelt and humor-laced debut following one girl's race to find the guy of her cosmic dreams.

When zodiac-obsessed teen Wilamena Carlisle discovers a planetary alignment that won't repeat for a decade, she's forced to tackle her greatest astrological fear: The Fifth House—relationships and love.

But when Wil falls for a sensitive guitar player hailing from the wrong side of the astrology chart, she must decide whether a cosmically doomed love is worth rejecting her dead mother's legacy and the very system she's faithfully followed through a lifetime of unfailing belief.
Why I want it: Uhm.  Well, you know.  Again–adorbs.
What do you guys think–have you read any of these…or WANT to?  What did you think of them, if so?  Let me know your thoughts below or link me to your Wishlist Wednesday post, and as always…
Until next time, happy book-ing!