April 2016
Another month come and gone, and all I can think is: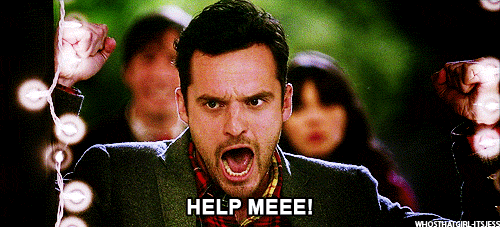 My life has become a black hole of routine.  Get up.  Shower.  workworkworkworkwork.  Come home.  blogblogblogblogblog.  Try to keep up with all the awesome you guys put out there.  (emphasis on the word TRY)  Eat dinner.  Turn off computer.  Spend time with the hubby.  Sleep.
Start it AAAAAAAAAAAALL over again.
When did I become such an old old old lady?  Why… Why are you laughing at me?
On that note, let's mosey this right on along shall we?
Loved (5 Penguins):
Loathed (1 Penguins):
None this month!  Yay!
TBR Challenge Update:
I am going to TRY to read at least 5 books I already own each month.  In April, I read:
Absolutely none because I took on the ARC April Challenge instead.  Oops!
I'm going to try to read at least 1 debut author every month (maybe more!) In April, I read:
Wrecked, by Maria Padian
Midnight Burning, by Karissa Laurel
Surviving High School, by Lele Pons
The Urban Boys: Discovery of the Five Senses, by K.N. Smith
I'm trying to read more diverse books.  I don't have a specific goal in mind for each month–I'm hoping for at least two, but we'll see what happens! This also isn't excluding any other books set for the month that also fit the challenge!  In April, I read:
Sunbolt, by Intisar Khanani
And there you have it!  A not so quick and simple glimpse into my April reads!
What awesome books did YOU read last month?  How are you all doing on any yearly challenges you set for yourself?  Feel free to comment, or link me to your monthly wrap-ups below!
Until next time, happy book-ing!