WISHLIST WEDNESDAY
HOSTED BY:  PEN TO PAPER
DESCRIPTION: WISHLIST WEDNESDAY IS A BOOK BLOG HOP WHERE WE WILL POST ABOUT ONE BOOK PER WEEK THAT HAS BEEN ON OUR WISHLIST FOR SOME TIME, OR JUST ADDED (IT'S ENTIRELY UP TO YOU), THAT WE CAN'T WAIT TO GET OFF THE WISHLIST AND ONTO OUR WONDERFUL SHELVES.
I'm all about breaking bending the rules to my will, so I'm switching it up!  I'm going to do TWO books that haven't been released yet…and two that are out in the wild! Click the covers to be taken to the Goodreads page!
In the Wild
Olive Corbett is not crazy. Not anymore.

She obediently takes her meds and stays under the radar at school. After "the incident," Olive just wants to avoid any more trouble, so she knows the smartest thing is to stay clear of the new girl who is rumored to have quite the creepy past.

But there's no avoiding Miranda Vaile. As mousy Miranda edges her way into the popular group, right up to the side of queen bee Katie – and pushes the others right out – only Olive seems to notice that something strange is going on. Something almost . . . parasitic. Either Olive is losing her grip on reality, or Miranda Vaile is stealing Katie's life.

But who would ever believe crazy Olive, the girl who has a habit of letting her imagination run away with her? And what if Olive is the next target?

A chilling psychological thriller that tears through themes of identity, loss, and toxic friendship, Shift will leave readers guessing until the final pages.
Why I want it: I SO blame Lauren @ Wonderless Reviews for this one because SHE MADE ME WANT THIS BOOK so badly…and I can't even get it on my Kindle, because it's not a thing that exists.  Lauren, you must fix this madness!  (lol, just kidding.  but really, I want this book)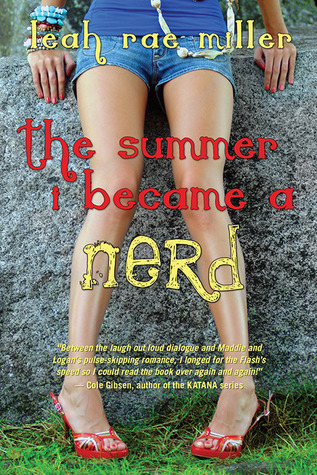 On the outside, seventeen-year-old Madelyne Summers looks like your typical blond cheerleader—perky, popular, and dating the star quarterback. But inside, Maddie spends more time agonizing over what will happen in the next issue of her favorite comic book than planning pep rallies with her squad. That she's a nerd hiding in a popular girl's body isn't just unknown, it's anti-known. And she needs to keep it that way.

Summer is the only time Maddie lets her real self out to play, but when she slips up and the adorkable guy behind the local comic shop's counter uncovers her secret, she's busted. Before she can shake a pom-pom, Maddie's whisked into Logan's world of comic conventions, live-action role-playing, and first-person-shooter video games. And she loves it. But the more she denies who she really is, the deeper her lies become…and the more she risks losing Logan forever.
Why I want it: Can anyone say this sounds ADORABLE?!  *shifty eyes* Okay, OKAY, I admit it–I sort of have a thing for characters who hide their inner nerds.  I don't know why.  I just DO, okay?!
Books Soon-to-Be
Alone and exhausted after her month-long sojourn as a shooting star, Solina Mundy flees to southern California to lie low, recuperate, and plot a survival strategy. The one person she trusts to watch her back is her best friend, Skyla Ramirez. But Skyla has been missing for weeks.

The arrival of a dangerous stranger and the discovery of a legendary weapon of mass destruction forces Solina out of hiding and back into the fight for her life. Solina knows she won't last long on her own. She must find out what happened to Skyla and unite her contentious allies if she hopes to track down this devastating weapon before her enemies use it to burn the world to ash.
Why I want it:  I mean… I just finished book 1 the other day, and I… I NEED ANSWERS.  I need answers badly.  I need to know things.  I need all teh things explained.  Mostly, I need to know that Solina gets a happy flirty ending with a certain you know who! (and if you don't know who, go read my review-you'll figure it out pretty quick)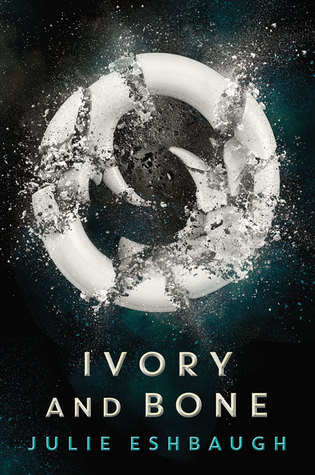 A prehistoric fantasy—with allusions to Pride and Prejudice.

Hunting, gathering, and keeping his family safe—that's the life seventeen-year-old Kol knows. Then bold, enigmatic Mya arrives from the south with her family, and Kol is captivated. He wants her to like and trust him, but any hopes of impressing her are ruined when he makes a careless—and nearly grave—mistake. However, there's something more to Mya's cool disdain…a history wrought with loss that comes to light when another clan arrives. With them is Lo, an enemy from Mya's past who Mya swears has ulterior motives.

As Kol gets to know Lo, tensions between Mya and Lo escalate until violence erupts. Faced with shattering losses, Kol is forced to question every person he's trusted. One thing is for sure: this was a war that Mya or Lo—Kol doesn't know which—had been planning all along.
Why I want it:  I have to be honest here… I haven't read any farther than "Pride and Prejudice" in the blurb.  I'm sold–I don't need to know anything else.  GIMME.  GIMME NOW!
What do you guys think–have you read any of these…or WANT to?  What did you think of them, if so?  Let me know your thoughts below or link me to your Wishlist Wednesday post, and as always…
Until next time, happy book-ing!