WISHLIST WEDNESDAY
HOSTED BY:  PEN TO PAPER
DESCRIPTION: WISHLIST WEDNESDAY IS A BOOK BLOG HOP WHERE WE WILL POST ABOUT ONE BOOK PER WEEK THAT HAS BEEN ON OUR WISHLIST FOR SOME TIME, OR JUST ADDED (IT'S ENTIRELY UP TO YOU), THAT WE CAN'T WAIT TO GET OFF THE WISHLIST AND ONTO OUR WONDERFUL SHELVES.
I'm all about breaking bending the rules to my will, so I'm switching it up!  I'm going to do TWO books that haven't been released yet…and two that are out in the wild! Click the covers to be taken to the Goodreads page!
In the Wild:
Be careful what you search for…

Emma Guthrie expects this summer to be like any other in the South Carolina Lowcountry–hot and steamy with plenty of beach time alongside her best friend and secret crush, Cooper Beaumont, and Emma's ever-present twin brother, Jack. But then a mysterious eighteenth-century message in a bottle surfaces, revealing a hidden pirate bounty. Lured by the adventure, the trio discovers the treasure and unwittingly unleashes an ancient Gullah curse that attacks Jack with the wicked flesh-eating Creep and promises to steal Cooper's soul on his approaching sixteenth birthday.

When a strange girl appears, bent on revenge; demon dogs become a threat; and Jack turns into a walking skeleton; Emma has no choice but to learn hoodoo magic to undo the hex, all before summer—and her friends–are lost forever.
Why I want it: It just sounds so interesting?!  Like…it's sort of got that Supernatural vibe, you know?  But also, pirates, and treasure hunts, and messages in bottles…
After Elizabeth Bennet refuses Mr. Darcy's offer of marriage, it takes a heavy toll on him. He withdraws to London and disappears near the docks, away from family, friends, and acquaintances. When he is mistaken for an escaped pirate, he is thrust into an adventure he would never have imagined. Will this be what he needs to forget the one woman he had come to love?

When her aunt and uncle have to cancel their plans to tour the Lake District, Elizabeth Bennet has the opportunity to sail to the Isles of Scilly with her father. After a pleasant visit, the voyage home brings storms, a shipwreck, and pirates! When she is rescued by gallant Captain Smith, she finds herself inexplicably drawn to him. What will she do when she discovers he is the very man whose offer of marriage she refused just a few months earlier?
Why I want it:  Are… Are you really surprised?  Really?  If you are, you haven't been paying any attention at all to my blog.
Books Soon-to-Be: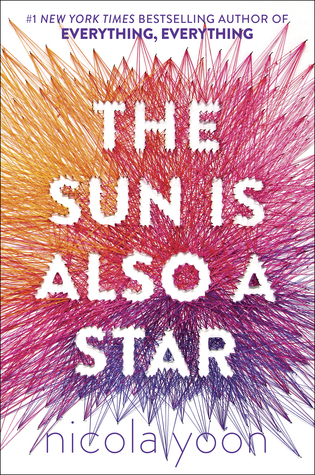 Natasha: I'm a girl who believes in science and facts. Not fate. Not destiny. Or dreams that will never come true. I'm definitely not the kind of girl who meets a cute boy on a crowded New York City street and falls in love with him. Not when my family is twelve hours away from being deported to Jamaica. Falling in love with him won't be my story.

Daniel: I've always been the good son, the good student, living up to my parents' high expectations. Never the poet. Or the dreamer. But when I see her, I forget about all that. Something about Natasha makes me think that fate has something much more extraordinary in store—for both of us.

The Universe: Every moment in our lives has brought us to this single moment. A million futures lie before us. Which one will come true?
Why I want it:  I cannot get over how frakking GORGEOUS this cover is! I absolutely adooooore it!  Also, it's Nicola Yoon.  I just…I need it.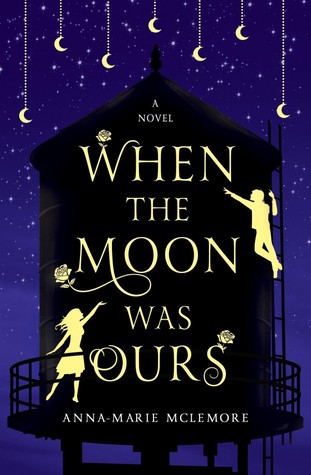 When the Moon Was Ours follows two characters through a story that has multicultural elements and magical realism, but also has central LGBT themes—a transgender boy, the best friend he's falling in love with, and both of them deciding how they want to define themselves.

To everyone who knows them, best friends Miel and Sam are as strange as they are inseparable. Roses grow out of Miel's wrist, and rumors say that she spilled out of a water tower when she was five. Sam is known for the moons he paints and hangs in the trees, and for how little anyone knows about his life before he and his mother moved to town.

But as odd as everyone considers Miel and Sam, even they stay away from the Bonner girls, four beautiful sisters rumored to be witches. Now they want the roses that grow from Miel's skin, convinced that their scent can make anyone fall in love. And they're willing to use every secret Miel has fought to protect to make sure she gives them up.
Why I want it: If I have to explain this to you, I dunno what to say.  I mean heeeeello!?!?!  Can anyone say AWESOME blurb?!
What do you guys think–have you read any of these…or WANT to?  What did you think of them, if so?  Let me know your thoughts below or link me to your Wishlist Wednesday post, and as always…
Until next time, happy book-ing!