Because there's just too much awesome going on in this joint right now, I'm combining my usual "Book Deal" flailings into one post.  Aren't I nice?!
Goodreads Rating: 3.60 Stars

Welcome to Gardnerville.

A place where no one gets sick. And no one ever dies.

Except…
There's a price to pay for paradise. Every fourth year, the strange power that fuels the town exacts its payment by infecting teens with deadly urges. In a normal year in Gardnerville, teens might stop talking to their best friends. In a fourth year, they'd kill them.

Four years ago, Skylar's sister, Piper, was locked away after leading sixteen of her classmates to a watery grave. Since then, Skylar has lived in a numb haze, struggling to forget her past and dull the pain of losing her sister. But the secrets and memories Piper left behind keep taunting Skylar—whispering that the only way to get her sister back is to stop Gardnerville's murderous cycle once and for all.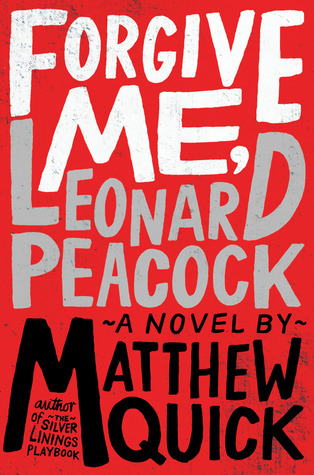 Goodreads Rating: 3.93 Stars

Today is Leonard Peacock's birthday. It is also the day he hides a gun in his backpack. Because today is the day he will kill his former best friend, and then himself, with his grandfather's P-38 pistol.

But first he must say good-bye to the four people who matter most to him: his Humphrey Bogart-obsessed next-door neighbor, Walt; his classmate, Baback, a violin virtuoso; Lauren, the Christian homeschooler he has a crush on; and Herr Silverman, who teaches the high school's class on the Holocaust. Speaking to each in turn, Leonard slowly reveals his secrets as the hours tick by and the moment of truth approaches.

In this riveting look at a day in the life of a disturbed teenage boy, acclaimed author Matthew Quick unflinchingly examines the impossible choices that must be made—and the light in us all that never goes out.
What are you waiting for?!  Go go go go go!