WISHLIST WEDNESDAY
HOSTED BY:  PEN TO PAPER
DESCRIPTION: WISHLIST WEDNESDAY IS A BOOK BLOG HOP WHERE WE WILL POST ABOUT ONE BOOK PER WEEK THAT HAS BEEN ON OUR WISHLIST FOR SOME TIME, OR JUST ADDED (IT'S ENTIRELY UP TO YOU), THAT WE CAN'T WAIT TO GET OFF THE WISHLIST AND ONTO OUR WONDERFUL SHELVES.
I'm all about breaking bending the rules to my will, so I'm switching it up!  I'm going to do TWO books that haven't been released yet…and two that are out in the wild! Click the covers to be taken to the Goodreads page!
In the Wild:
WHO KILLED GRETCHEN MEYER?

Fear grips the residents of Hidden Falls the night Sonia Feldman and her best friend, Gretchen Meyer, are attacked in the woods. Sonia was lucky to escape with her life, but Gretchen's body is discovered at the bottom of a waterfall. Beautiful, popular, and seemingly untouchable, Gretchen can't be gone. Even as Sonia struggles with guilt and confusion over having survived, the whole town is looking to her for information…could she have seen something that will lead the police to the killer?

At the top of the list of suspects is Gretchen's ex-boyfriend—and Sonia's longtime enemy—Marcus Perez. So when Marcus comes to Sonia for help clearing his name, she agrees, hoping to find evidence the police need to prove he's the killer. But as Gretchen's many secrets emerge and the suspects add up, Sonia feels less sure of Marcus's involvement, and more afraid for herself. Could Marcus, the artist, the screwup, the boy she might be falling for have attacked her? Killed her best friend? And if it wasn't him in the woods that night…who could it have been?
Falling for him wasn't in the plans…

Most girls would kill for the opportunity to work for Jack McAlister, Hollywood's hottest actor, but twenty-one-year-old Jessica Beckett is ready to kick him out of her red Ford Fiesta and never look back. She should be spending her junior year in France, eating pastries and sharpening her foreign language skills. Instead she's reluctantly working as Jack's personal assistant, thanks to her powerhouse talent agent aunt.

Jack is private, prickly, and downright condescending. Jessica pushes his buttons—she's not the type of girl to swoon over celebrity heartthrobs, precisely why her aunt thought she'd be perfect for the job—and Jack pushes right back.

But as she begins to peel away his layers, Jessica is shocked to find she craves her boss's easy smile and sexy blue eyes. The problem is, so does the entire female population. And what started out as the job from hell soon has Jess wondering if a guy like Jack could ever find love with a regular girl like her.
Books Soon-to-Be: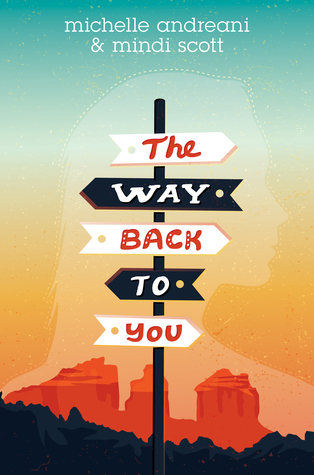 In this witty, heart-tugging novel, two teens take a spontaneous road trip across the Southwest to meet three strangers who received the life-saving organs of their late best friend—charting a journey of loss, hope, and love along the way.

Six months ago, Ashlyn Montiel died in a bike accident.

Her best friend Cloudy is keeping it together, at least on the outside. Cloudy's insides are a different story: tangled, confused, heartbroken.

Kyle is falling apart, and everyone can tell. Ashlyn was his girlfriend, and when she died, a part of him went with her. Maybe the only part he cares about anymore.

As the two people who loved Ashlyn best, Cloudy and Kyle should be able to lean on each other. But after a terrible mistake last year, they're barely speaking. So when Cloudy discovers that Ashlyn's organs were donated after her death and the Montiel family has been in touch with three of the recipients, she does something a little bit crazy and a lot of out character: she steals the letters and convinces Kyle to go on a winter break road trip with her, from Oregon to California to Arizona to Nevada. Maybe if they see the recipients—the people whose lives were saved by Ashlyn's death—the world will open up again. Or maybe it will be a huge mistake.

With hundreds of miles in front of them, a stowaway kitten, and a list of people who are alive because of Ashlyn, Cloudy and Kyle just may find their way to back to her…and to each other.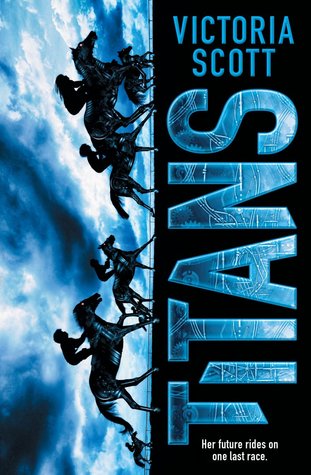 Ever since the Titans first appeared in her Detroit neighborhood, Astrid Sullivan's world has revolved around the mechanical horses. She and her best friend have spent countless hours watching them and their jockeys practice on the track. It's not just the thrill of the race. It's the engineering of the horses and the way they're programmed to seem so lifelike. The Titans are everything that fascinates Astrid, and nothing she'll ever touch.

She hates them a little, too. Her dad lost everything betting on the Titans. And the races are a reminder of the gap between the rich jockeys who can afford the expensive machines to ride, and the working class friends and neighbors of Astrid's who wager on them.

But when Astrid's offered a chance to enter an early model Titan in this year's derby, well, she decides to risk it all. Because for a girl from the wrong side of the tracks, it's more than a chance at fame or money. Betting on herself is the only way she can see to hang on to everyone in the world she cares about.
What do you guys think–have you read either of these?  What did you think of them, if so?  Let me know your thoughts below or link me to your Wishlist Wednesday post, and as always…
Until next time, happy book-ing!