BOOKMARK MONDAY
HOSTED BY:  GUILTLESS READING
DESCRIPTION: DO YOU HAVE A BOOKMARK YOU WANT TO SHARE? JUST TAKE A PHOTO AND LINK UP IN THE LINKY!
My Theme: The Mad Hatter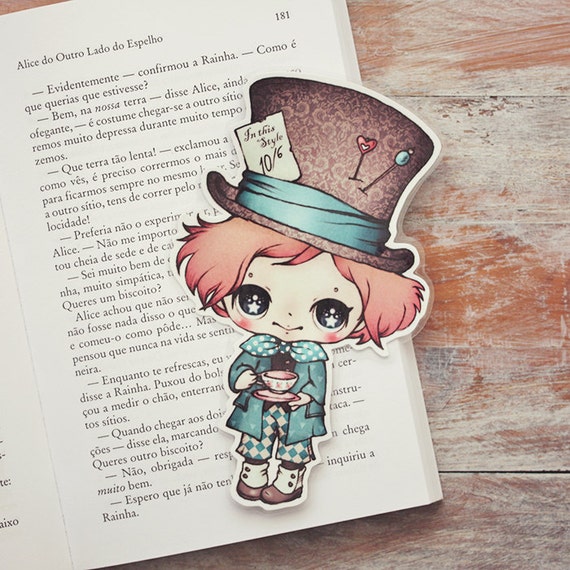 Hatter in Teal, by ribonitachocolat

I mean…I HAD to start this post with the MOST FREAKING ADORABLE bookmark ever.  I just… LOOK at that face!?  I need this entire set.  I might just order all of them.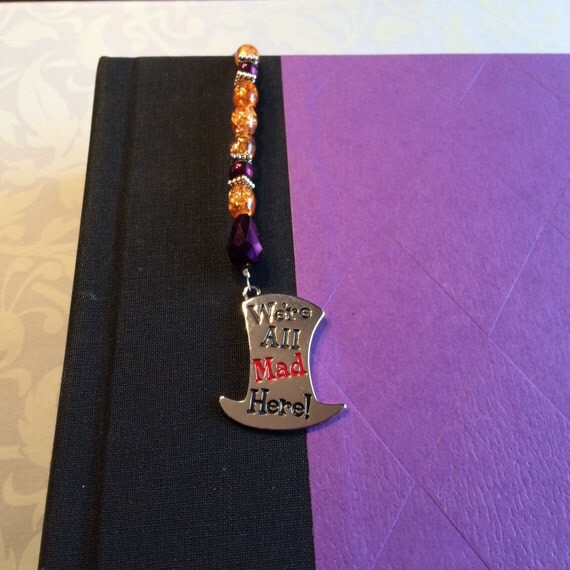 We ARE all mad here.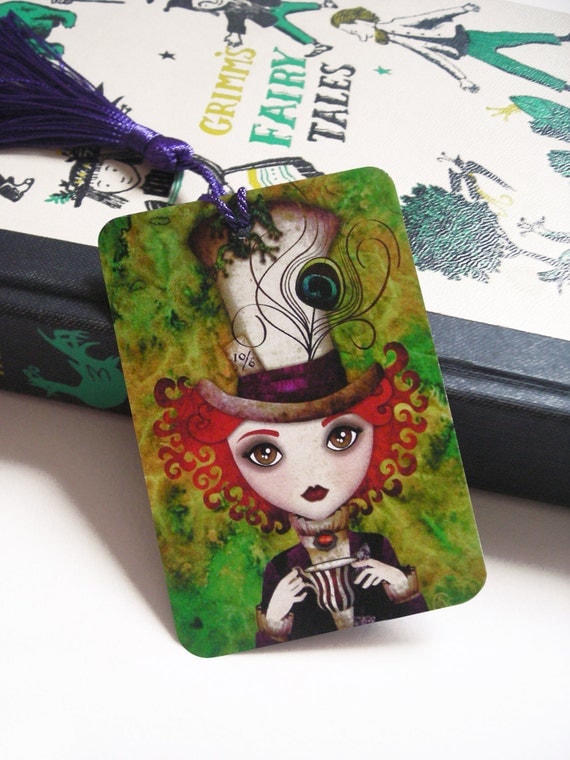 A FEMALE Hatter?!  I'm so down with this!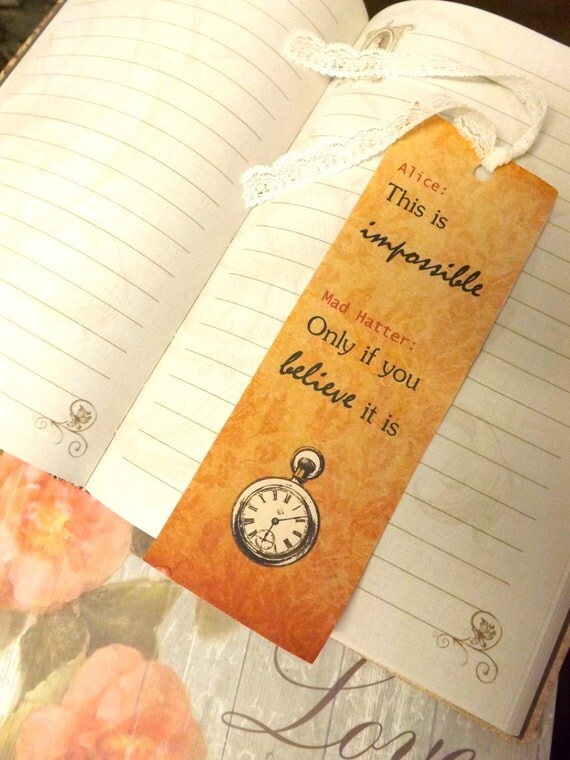 I love the Hatter.  I LOVE how wise the Hatter is, especially when guiding Alice.  And this quote?  One of my favorite exchanges. (YES, I admit it–I'm ….Halice [???] Alter [?!?!?!] Hattice [what am I even doing anymore?!]…. trash.  Also, SyFy channel?  You broke me when you gave me a Hatter/Alice romance in Alice.  Hats [hahahaha geddit!?] off to you–LOVELOVELOVE!)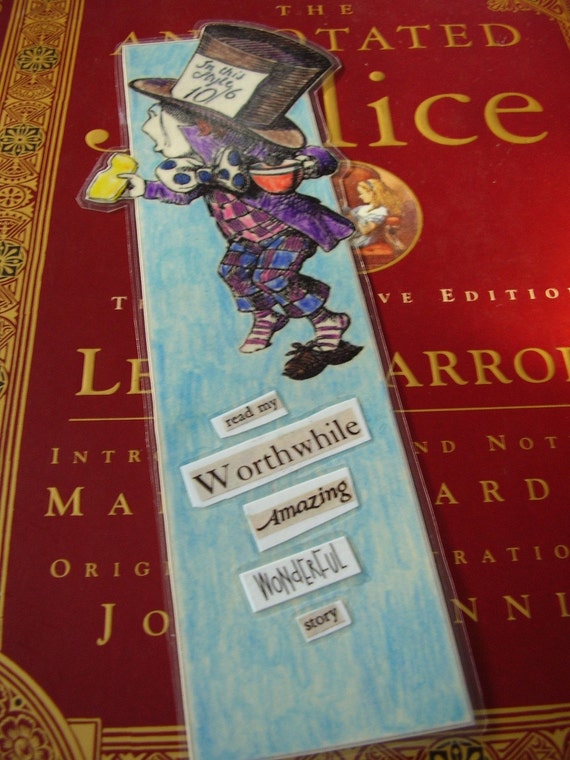 And, of course, we HAVE to include quirky Hatter–with his missing shoe and his buttered toast.
And there you have it!  Five quirky, Hatter-themed bookmarks for your page-saving needs!  Which are your favorites from this batch?  Have any bookmarks you've discovered recently you'd like to share with me?  Let me know below!
Until next time, happy book-ing!