The Sunday Post
Hosted by:  Caffeinated Book Reviewer
Description:  The Sunday Post is a chance to share News. A post to recap the past week, showcase books and things we have received and share news about what is coming up for the week on our blog. This is your news post, so personalize it! Include as much as you want or as little. Be creative, it can be a vlog or just a showcase of your goodies.
I feel like I JUST sat down to do last week's post…and suddenly, here we are again?!  What even… Where did the week go?
Anywho….
How goes every bunny's hop hop day?!  I hope they've been filled with spectaculousness!
Easter isn't terribly important to my own family, and the husband and I both had to work this morning, sooo it's been just another normal day in my world!  I don't even have bunny ears to wear to work…I should rectify this immediately.  Next year, I WILL wear ears.
Except…they probably won't be as cool as this:
so would it even be woooorth it?  Hm.  I'll have to think on that a while.
Shout out to all my awesome new followers–I hope you're enjoying all the zany to be found here!  And the penguins, of course–we can't forget about them!
RELAX, Scooter!  NO, Gizmo, cool your jets!  Wait, where are you going?!  COME BAAAAACK!  You've not been forgotten!
Sheesh…they're so sensitive!
What I'm Watching:
Okay, this show is abso-freaking-lutely adorable and I need more like it in my life, SOOOO…if you know of any good anime/have any anime you THINK I'd like, PLEASEPLEASEPLEASE let me know below!  I'll squish on you for the rest of foreeeeeever!
What's in my Headphones:
Yeah, okay, maybe I'm A LITTLE obsessed with these two bands right now.  So what?
Recent Reviews:
Hater (Hashtag #2), by Cambria Hebert — 4.5/5 Penguins
A Monster Calls, by Patrick Ness — 5/5 Penguins
Spider Game (GhostWalkers #12), by Christine Feehan — 3.5/5 Penguins
The Uninvited, by Cat Winters — 5/5 Penguins
The Forbidden Wish, by Jessica Khoury — 5/5 Penguins
Up Next: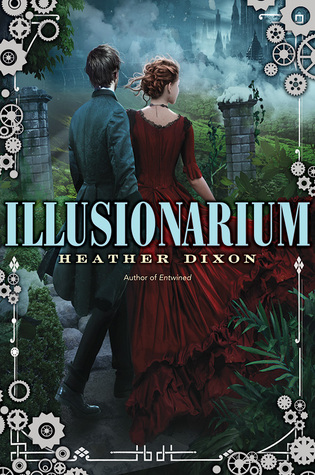 And that's a wrap!
What are you guys watching?  Listening to?  Reading?  Again, feel free to (PLEASEPLEASEPLEASE!)
leave me recommendations below!  Feel free to share your own comments, stories, or thoughts in the comments!
Until next time, happy book-ing!